New Terrorism Alert Issued in U.S. as Homeland Security Says Country Faces 'Significantly Evolved Threats'
The Department of Homeland Security warned Americans that there's a "heightened" threat of attacks by extremists, in part because eased coronavirus restrictions allow more people to gather in one area, thereby increasing the lethality of an attack.
A bulletin issued on Friday advised Americans that the country is facing threats that have "evolved significantly" and become "increasingly complex and volatile" this year. The pandemic, social media and online forums exacerbated the problem, and the bulletin is set to remain in effect until August 13.
"Violent extremists may seek to exploit the easing of COVID-19-related restrictions across the United States to conduct attacks against a broader range of targets after previous public capacity limits reduced opportunities for lethal attacks," the Department of Homeland Security's bulletin said.
"Opportunistic violent criminals" are also likely to "exploit" protests and demonstrations about racial justice and police reform to target protesters "perceived to be ideological opponents," the bulletin said.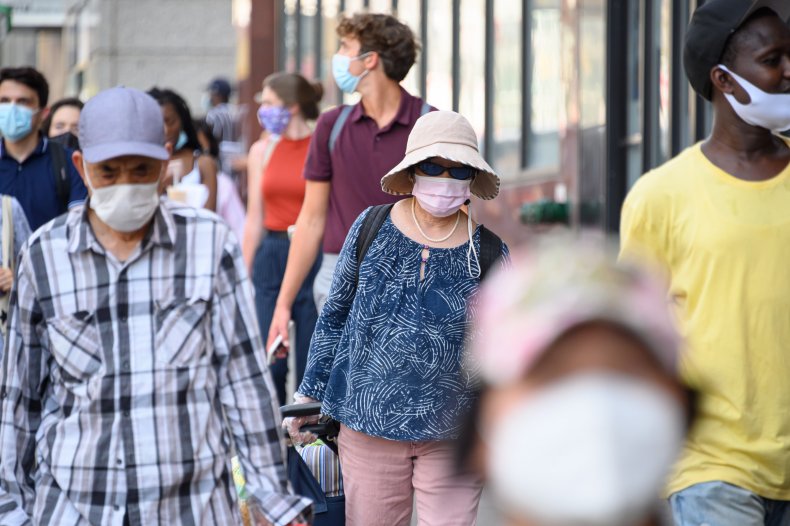 Among the difficulties of responding to threats ahead of time are lone offenders and small extremist cells using encrypted messaging. It's possible that that sort of messaging system could obscure indicators of an impending attack.
In an effort to combat the threat, the DHS asked for the public's help in reporting suspicious activity and threats of violence to law enforcement. The DHS also advised that people be aware of circumstances that could put them at risk and maintain digital media literacy so they're resilient to "false and harmful narratives."
Last year, domestic violent extremists were motivated by anger over COVID-19 restrictions, the 2020 election results and police use of force, according to a DHS bulletin issued in January. They carried out targeted attacks against government facilities and the DHS raised concerns that those motivators, as well as long-standing racial and ethnic tension, could fuel violence in 2021.
In a bulletin issued back in January, the DHS said it was concerned that the Capitol riot on January 6 would "embolden" people to target elected officials.
"DHS remains committed to preventing violence and threats meant to intimidate or coerce specific populations on the basis of their religion, race, ethnicity, identity or political views," the January bulletin said.
The message continued: "DHS encourages state, local, tribal, and territorial homeland security partners to continue prioritizing physical security measures, particularly around government facilities, to protect people and critical infrastructure."
That bulletin was set to expire on Saturday, but it was canceled after a separate one was issued on Friday.