New Tesla Car Is as Quick as a Bugatti Veyron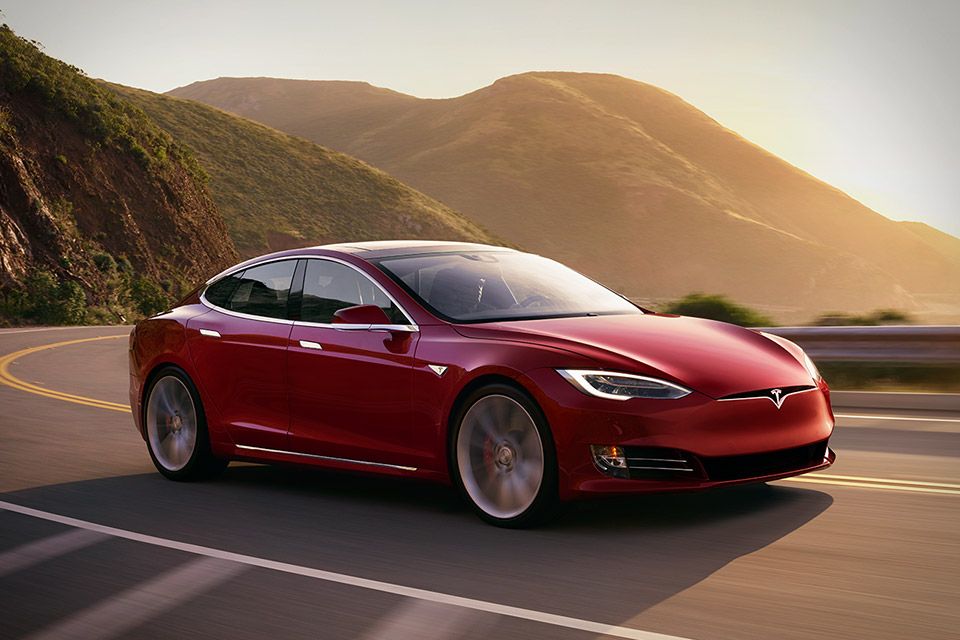 A new battery has made the Tesla Model S the fastest mass-production car in the world, according to the electric car manufacturer.
The P100D battery, unveiled Tuesday, allows the Tesla Model S to accelerate from 0-60 miles per hour (mph) in 2.5 seconds—the equivalent time that it takes a Bugatti Veyron to reach the same speed. Only the LaFerrari and Porsche 918 Spyder can accelerate quicker, both of which were limited run vehicles and are no longer in production.
"While those cars are small two seaters with very little luggage space, the pure electric, all-wheel drive Model S P100D has four doors, seats up to five adults plus two children and has exceptional cargo capacity," Tesla wrote in a blogpost.
The new battery also extends the vehicle's range to an estimated 315 miles, making it the first electric vehicle to go beyond 300 miles.
"These are very profound milestones and I think will help convince people around the world that electric is the future," Tesla CEO Elon Musk said on a conference call with journalists.
Last month, Musk announced the second part of the Tesla "master plan," in which he laid out his vision of a sustainable, sharing, self-driving future.
According to the plan, electric cars are only the beginning for Tesla, with renewable energy a major part of the company's future. Like the first part of the master plan, Musk summed it up succinctly: "Create stunning solar roofs with seamlessly integrated battery storage. Expand the electric vehicle product line to address all major segments. Develop a self-driving capability that is ten-times safer than manual via massive fleet learning. Enable your car to make money for you when you aren't using it."