New Therapy Leads to Lasting Remission in Leukemia Patients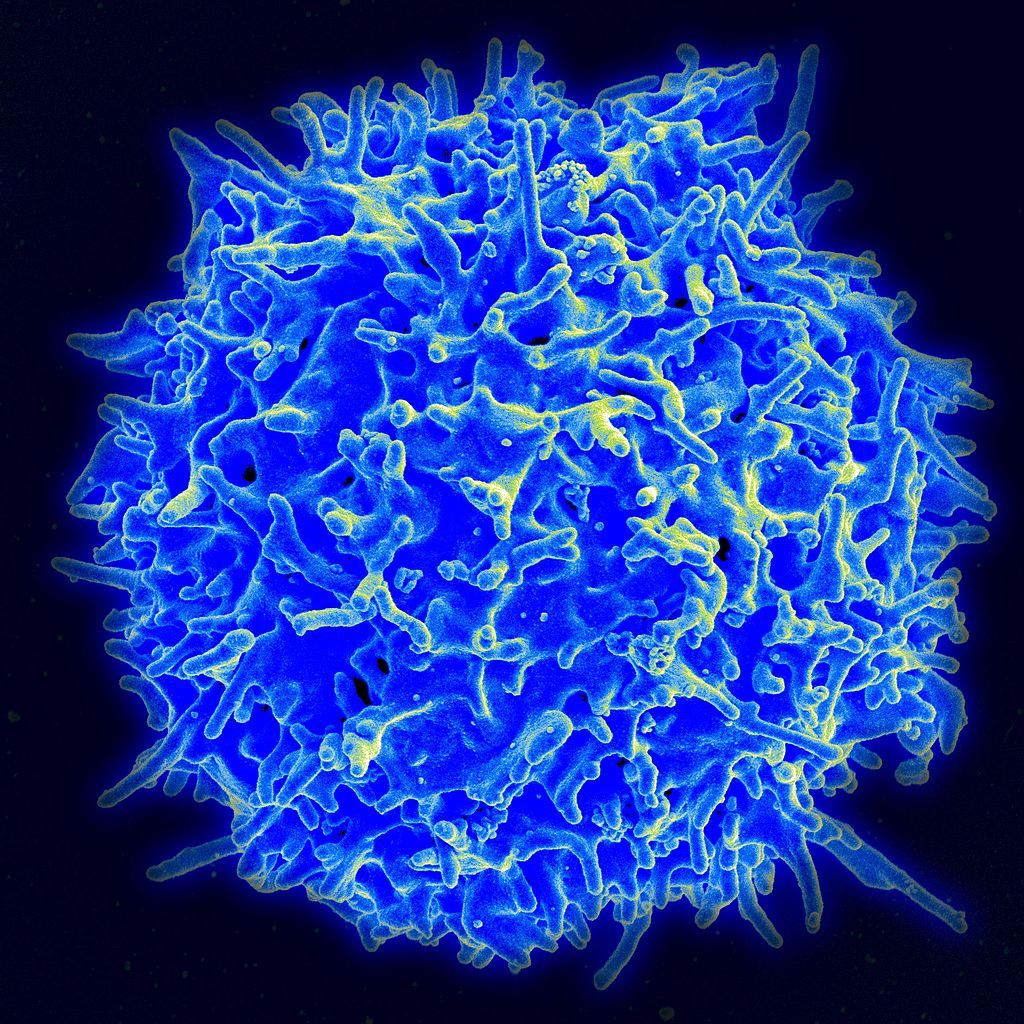 Six years and one day ago, a five-year-old girl named Tori Lee was diagnosed with acute lymphocytic leukemia, a cancer of the blood and bone marrow.
"There's nothing worse to hear as a parent, battling something you can't even grapple with as an adult," said Tori's mother, Dana Lee.
Tori began chemotherapy at a hospital near the family's home in Ocean Township, N.J., and seemed to be responding. But about two years later, she had a relapse, Lee told Newsweek. So Tori had to undergo even more aggressive treatment, including radiation therapy; her hair fell out, she had frequent infections and complications like being unable to eat, and was in and out of the hospital.
Another two years later, the cancer came back again, showing up in spinal fluid and bone marrow. The only option at this point was to undergo more chemotherapy and a bone marrow transplant, Lee said, a grueling and risky operation for anybody, let alone a nine-year-old.
But before the transplant took place, the Lee family heard about a small study using a new type of therapy, in which a patient's own immune cells are altered to recognize and kill cancer cells. Tori enrolled in the study, at Children's Hospital of Philadelphia, and underwent the procedure in March 2013; within a month, she felt well enough to go back to school, and the cancer has remained in remission ever since, Lee said. Now she's even participating in athletics and is finally able to "do the normal things an 11-year-old does."
Tori was one of 30 patients, mostly kids, who participated in a study using this new type of technique. All of them had gone into remission multiple times, and, as a group, would normally face a 10 percent chance of long-term survival, said Dr. Stephan Grupp, a professor of pediatrics at the University of Pennsylvania's Perelman School of Medicine who also works at the Children's Hospital.
According to a study describing the therapy, published yesterday in the New England Journal of Medicine, 90 percent of the patients treated were in remission one month later. Seventy-five percent remained alive after six months, and two-thirds are still in remission, said Dr. Grupp, a study author.
"These kids and adults are doing well, going back to work and school," he told Newsweek.
The study is "as exciting as it sounds," said Dr. Laurence Cooper, a professor of pediatric oncology at the MD Anderson Cancer Center in Houston.
In the technique, doctors siphon a patient's blood to remove T-cells, a type of immune cell that recognizes and helps kill pathogens and cancers. The researchers then introduce a type of virus that inserts a cellular receptor onto the T-cells, Dr. Grupp said. This receptor allows T-cells to recognize the cancerous immune cells involved in acute lymphocytic leukemia.
After the T-cells are put back into the body, they go to work "hunting" cancer; and the spawn of the T-cells also carry this cancer-fighting genetic modification, Dr. Grupp said. The modification the cells carry is called a chimeric antigen receptor, or CAR, hence the name "CAR T-cell therapy."
The T-cells attack cancerous B-cells, which, when healthy, help the immune system fight disease, but a portion of them become defective in this type of cancer.
Unfortunately, there is one undesirable consequence to the therapy: The altered T-cells kill off most of the body's B-cells, even the non-cancerous "good" ones, Dr. Cooper said.
This means that patients must get an injection of artificial immune cells called intravenous immunoglobulins once per week.
Dr. Grupp said his team thinks it's reasonable to believe that the healthy B-cells will one day return in these patients, but so far, most have had to rely on intravenous immunoglobulin supplements to give their immune system a boost. It's not ideal, but a person could be expected to live a full life without B-cells, he added.
This lack of B-cells—and the accompanying need for weekly injections—is obviously better than leukemia, said Lee. But there's reason to be optimistic that the technique could be tweaked in the future to avoid this side effect, said Dr. Alan Wayne, director of the Children's Center for Cancer and Blood Diseases at the Children's Hospital Los Angeles. Dr. Wayne, who wasn't involved in this research, co-authored a study published this week in The Lancet that used a similar technique to elicit remission in 14 of 21 leukemia patients.
The therapy didn't work in every patient in the current study for one of two reasons: Either the altered T-cells didn't last long enough to attack the cancer, or the cancer "evolved" to avoid being recognized, Dr. Grupp said. "Unfortunately, that's one of the aspects that makes cancer so bad: that it can change" on a dime, he added.
Dr. Grupp and his colleagues are working on a follow-up study where patients will be treated at a number of hospitals nationwide, using this technique. And "a lot of work is being done to apply this type of therapy to other cancers, particularly solid cancers, for kids and adults," Dr. Wayne said.