New Threats From the Self-Proclaimed Sony Hackers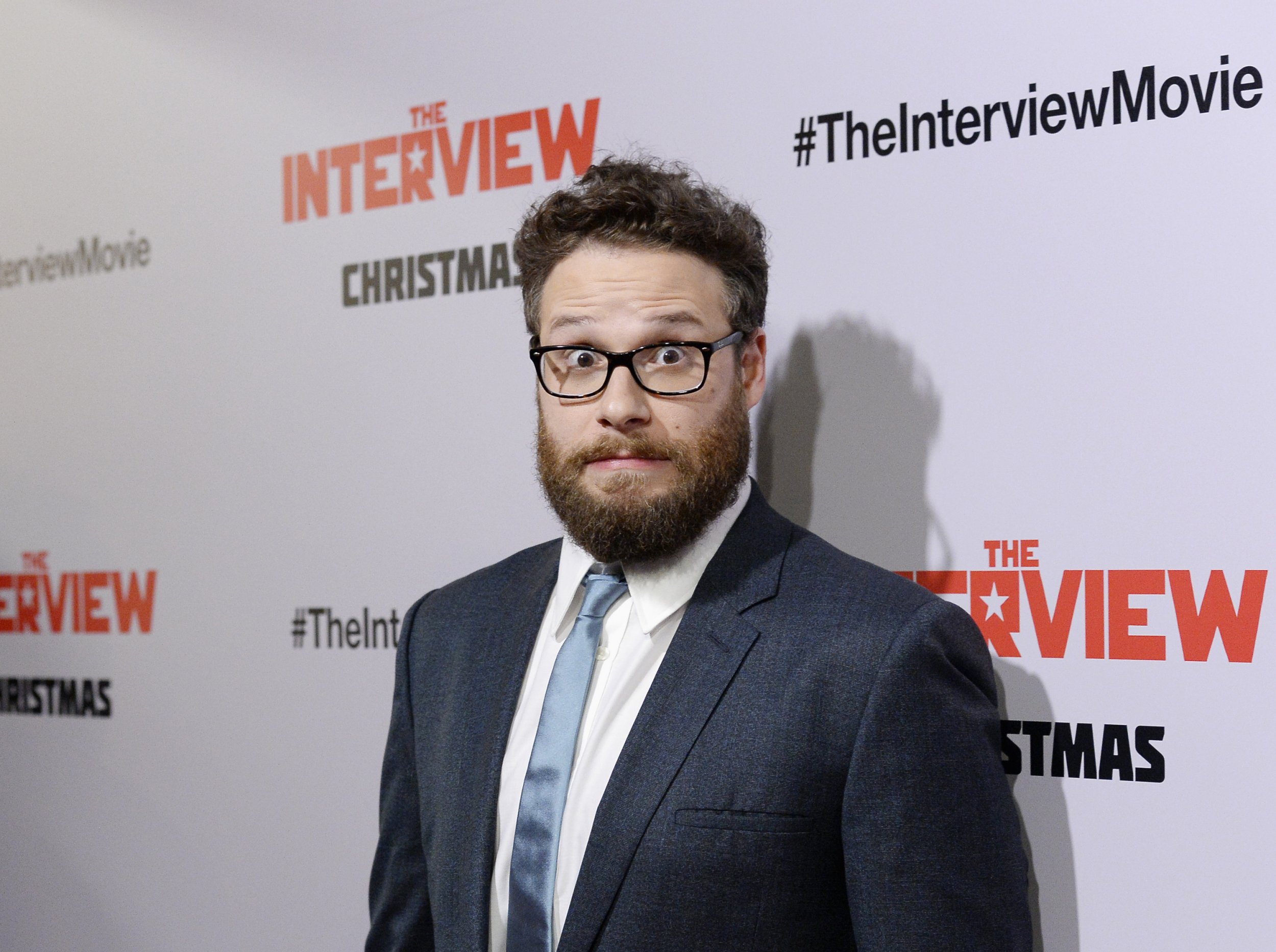 A group claiming to be Guardians of Peace, the hackers who stole reams of sensitive data from Sony Pictures Entertainment in November and began leaking it online, issued another threat on Monday.
In an oddly worded note posted to PasteBin, a self-proclaimed representative of the group once again threatened Sony over the release of The Interview, an upcoming film starring Seth Rogen and James Franco. The movie's plot involves the assassination of North Korean leader Kim Jong Un, which has led many to believe that the North Korean government was behind the cyber attack.
The full text of the note is below:
by GOP

Notice

We have already promised a Christmas gift to you.

This is the beginning of the gift.

Please send an email titled by "Merry Christmas" at the addresses below to tell us what you want in our Christmas gift.

emma.brooks-0oc6m7bl@yopmail.com

marc.parker-1ojn2dp2@yopmail.com

axel.turner-4oqbyjui@yopmail.com

rose.martin-boz2uaul@yopmail.com

rose.martin-0o7jacx4@yopmail.com

Warning

We will clearly show it to you at the very time and places "The Interview" be shown, including the premiere, how bitter fate those who seek fun in terror should be doomed to.

Soon all the world will see what an awful movie Sony Pictures Entertainment has made.

The world will be full of fear.

Remember the 11th of September 2001.

We recommend you to keep yourself distant from the places at that time.

(If your house is nearby, you'd better leave.)

Whatever comes in the coming days is called by the greed of Sony Pictures Entertainment.

All the world will denounce the SONY.

Christmas gift: Michael Lynton

Password: diespe123

http://www.mediafire.com/download/ruybemwauscqcz2/mlynton.rar.torrent

http://filenuke.com/f/OXVgaa6

http://rmdown.com/link.php?hash=14305a5d7d2980e3f6e4a3627971bf21c0f5aaba703

http://www.uploadable.ch/file/FWa7V3fmCach/mlynton.rar.torrent

http://180upload.com/8nnfi3newqeq

Previous Torrents

http://www.mediafire.com/download/o86cvept53a806o/s0ny-old.zip

http://filenuke.com/f/3pqX4o6

http://www.uploadable.ch/file/5aTd2wN37Tgb/s0ny-old.zip

http://180upload.com/5xq113evi1fx
The group has made eight previous "data dumps," leaking everything from unreleased Sony films to embarrassing email exchanges between top Sony executives.
In response, Sony has launched an aggressive campaign to stop the spread of its stolen data and demanded media stop reporting based on the leaks.