New Trailer Released for 'I Am Cait,' the Caitlyn Jenner Documentary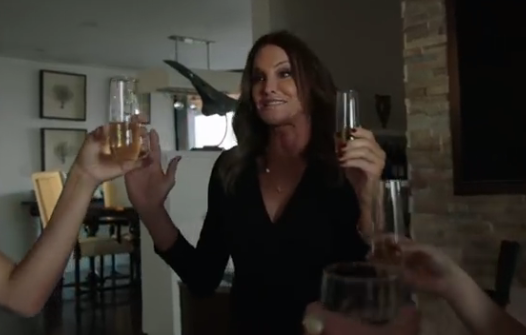 E! Entertainment released the second trailer for its new upcoming series, I Am Cait, which explores Caitlyn Jenner's transition to life as a woman.
The 30-second video shows short clips of scenes from the eight-part series, in which Jenner plays tennis, talks with her mom and shops with stepdaughter Kim Kardashian. The 65-year-old woman is heard saying, "All of a sudden I am the authority on makeup," "I have a lot to learn" and "I'm still the same person."
The network released the video just hours before Jenner will receive the Arthur Ashe Courage Award for sports excellence at the ESPY Awards on Wednesday night. Producers of the ESPYs have said Jenner deserves the award for the courage and self-acceptance she demonstrated through her gender transition.
The series is scheduled to air on E! on July 26 at 8 p.m. The network is home to her family's hit show Keeping Up With the Kardashians.