New Trailer Released for Upcoming James Bond Film 'Spectre'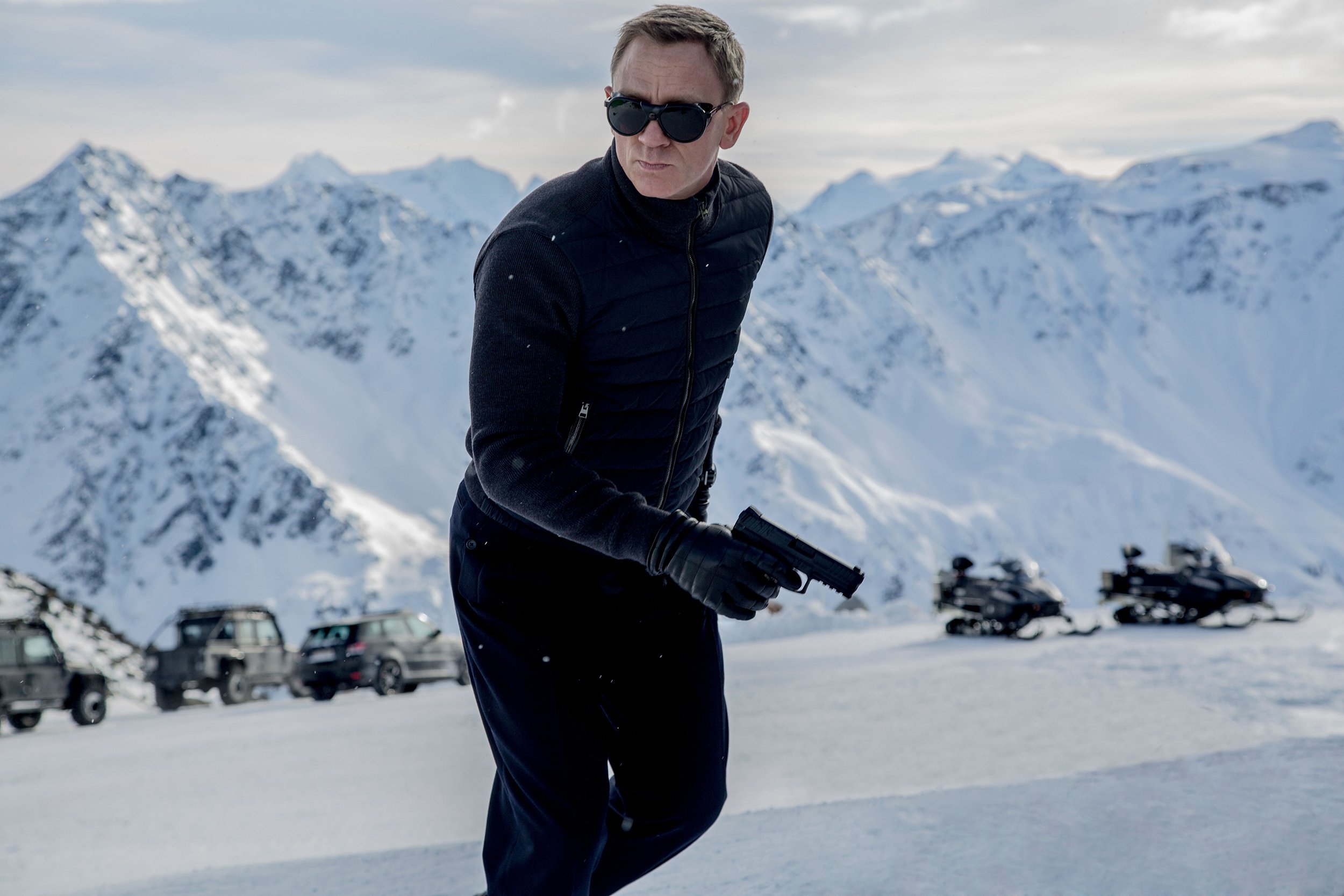 The 24th installment in the James Bond empire is due to hit screens in the U.K. on October 26 and in the U.S. on November 6. Daniel Craig makes his fourth appearance as Bond in Spectre. A new trailer for the film posted on YouTube Tuesday promises a return of the age-old formula of guns, girls, bad guys and, of course: Bond, James Bond.
Spectre is the name of a "sinister organization" Bond discovers while in Rome on a mission that also takes him to Mexico City. While Bond and M16 are challenged by a new head of the Centre for National Security, "Bond covertly enlists Moneypenny and Q to help him seek out Madeleine Swann, the daughter of his old nemesis Mr. White, who may hold the clue to untangling the web of Spectre. As the daughter of an assassin, she understands Bond in a way most others cannot," the 007 website explains. "As Bond ventures towards the heart of Spectre, he learns of a chilling connection between himself and the enemy he seeks."
The movie features Ralph Fiennes as M, Monica Bellucci as Lucia Sciarra, "the beautiful and forbidden widow of an infamous criminal," Léa Seydoux as Swann, Naomie Harris as Eve Moneypenny, Jesper Christensen as Mr. White, Ben Whishaw as Q and Christoph Waltz as Franz Oberhauser, "the enemy he seeks."
"Is this really what you want? Living in the shadows, hunting, being hunted, always alone?" asks Swann, a glamorous blonde seen sitting across from a bow-tied Bond, amidst a montage of car chases and gunfights.
"I don't stop to think about it," Bond replies as the sound of screeching tires and ominous music pauses momentarily.
Whether that's a promise for continued adventures for next films remains to be seen, but by November, fans will have two dozen Bond movies to gorge themselves on, and they can now watch a teaser for the latest addition. As of Wednesday morning, the two-and-a-half-minute Spectre trailer had racked up more than half a million views.