A New Trump Hotel Could be Opening in Washington Near the White House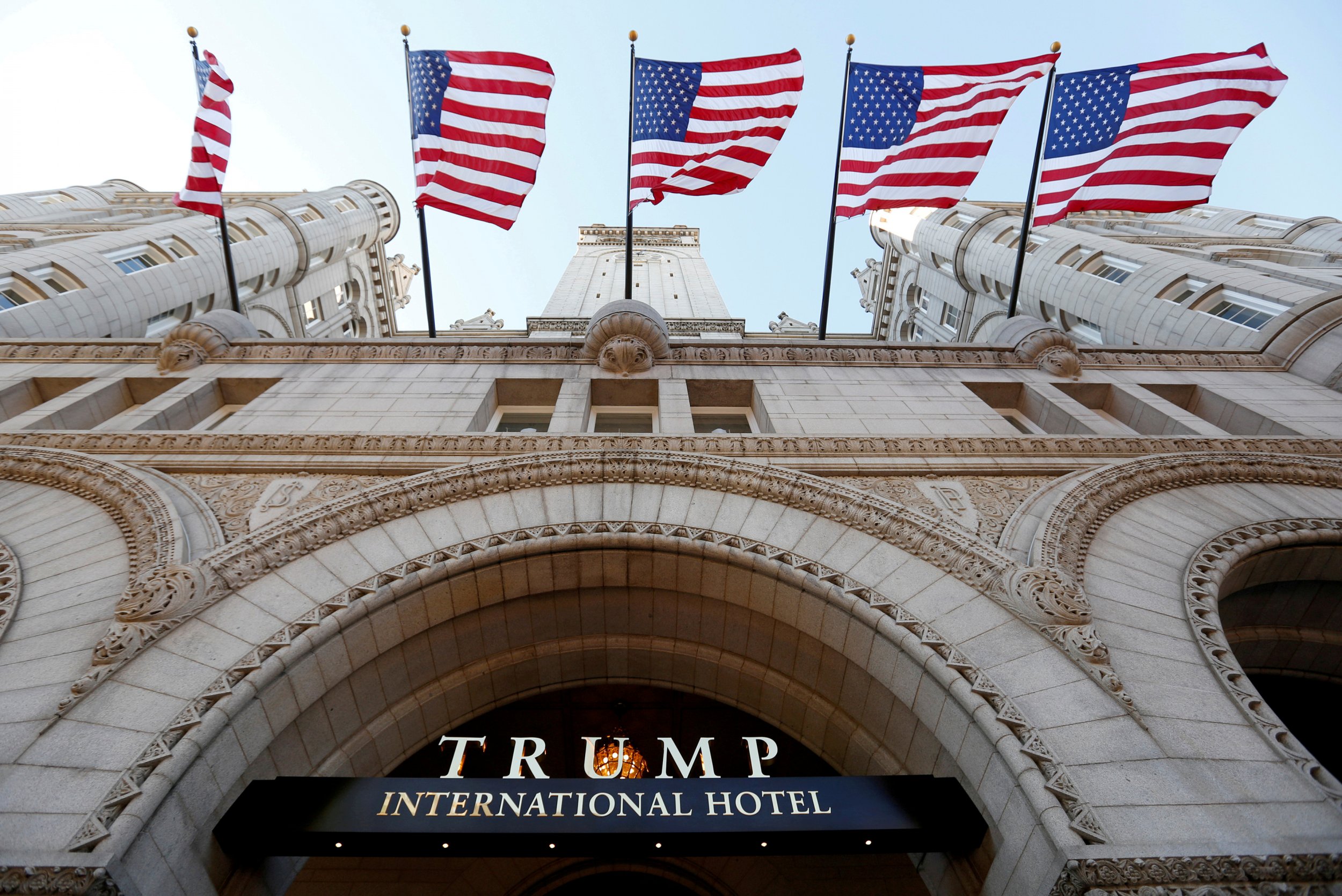 The Trump Organization is looking into expanding its hotel offerings in Washington, D.C., reported The Washington Post Wednesday.
The organization, now run by President Donald Trump's adult sons Eric and Donald Jr., is looking to convert a smaller, boutique hotel into one of the Trump Organization's Scion brand hotels. The property would then be run by someone who would pay the Trump Organization for licensing rights and management.
Washington D.C. developer Brian Friedman told the Post the Trump company is looking to add a hotel in the U.S. capital as well as other markets, and that's he's actually heard interest from folks looking to convert a hotel into a Scion brand property.
"Definitely there are groups that say they are going to do a Trump Scion hotel," he told the Post. "These are just people running around saying 'I have money and the brand is Scion.'"
One of the rumored locations for the new Trump hotel is less than a mile from the White House. In October, shortly before Election Day, then-presidential nominee Trump officially opened Trump International Hotel in Washington, D.C., practically next door to the presidential residence.
"Today is a metaphor for what we can accomplish for this country," Trump said at the time.
The Trump hotel has since become a point of controversy after diplomats began booking rooms in the property—perhaps in an effort to curry favor with the new president. The New Yorker wrote Wednesday that the issues with the hotel were not going away. The hotel is a federal building leased through a contract signed by Trump with the U.S. General Services Administration and critics have argued that since the businessman is now president, such a deal could be a breach of ethics.
The president himself has escaped the White House to have dinner at Trump International Hotel, where he dined on his now-famous favorite meal: an overcooked, well-done steak accompanied with ketchup.