New on TV: What to Watch on Netflix, Amazon, Hulu and Regular Television This Week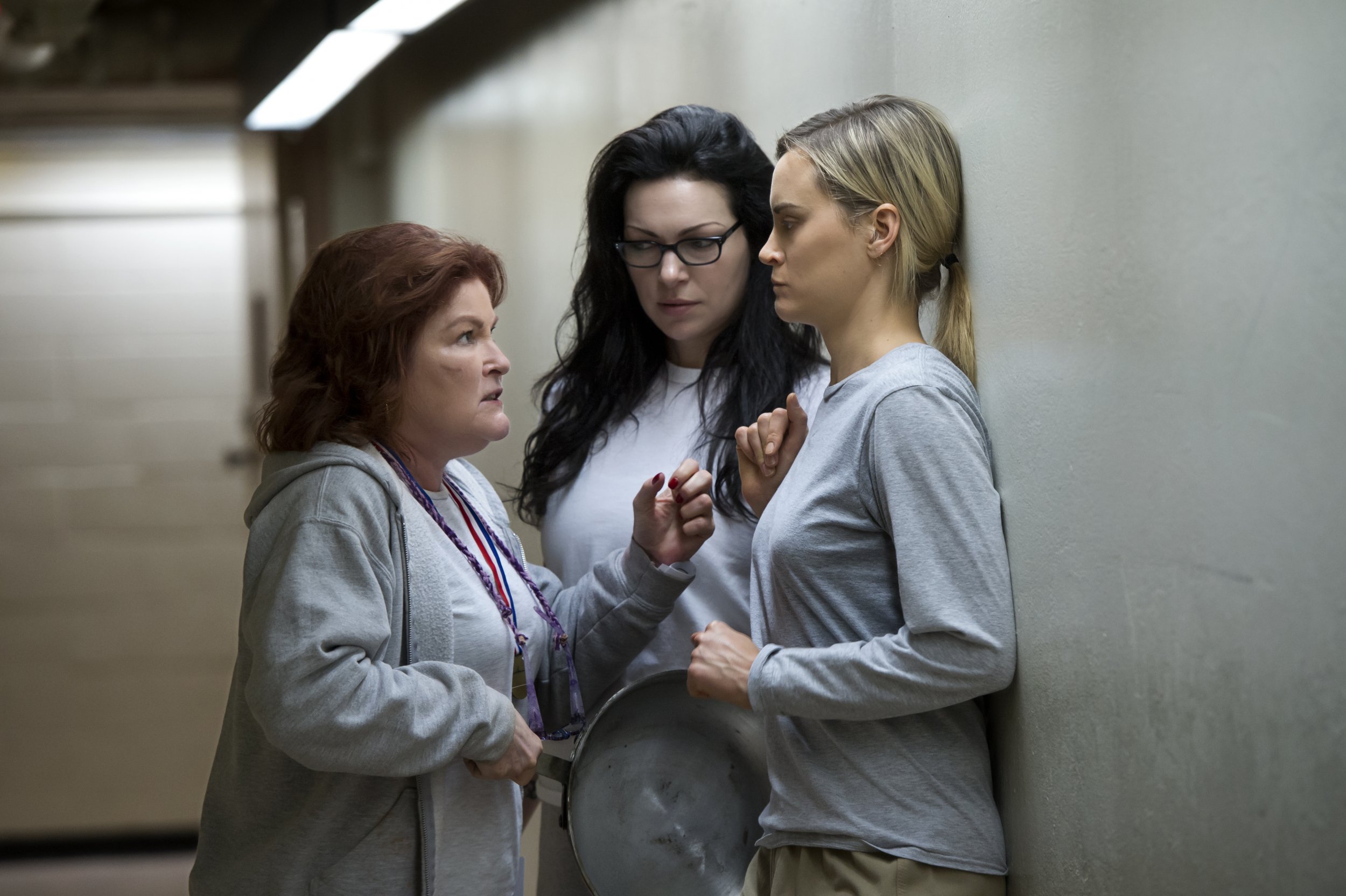 Updated | It's an award show weekend, with the 71st annual Tony Awards scheduled for Sunday night. But there's plenty more that's new to watch and stream this weekend—from clashes at a women's prison on Orange Is the New Black to young men pulling stupid stunts on Dumb: The Story of Big Brother Magazine, from an inside look at one of the most prestigious car racing competitions on Le Mans: Racing Is Everything to insight into devastating conflict in Hell on Earth: The Fall of Syria and the Rise of ISIS.
Related: Netflix, Amazon and Hulu June 2017 New Releases
Here are a few suggestions:
Dumb: The Story of Big Brother Magazine (Hulu, June 3)
The most recent new Hulu documentary takes a look at the creation and stories surrounding Big Brother magazine, which served as a kind of precursor to the reality show Jackass. As described by those involved looking back a couple decades later:
"There were no rules."
"It wasn't just skating, it was a lot of bad behavior."
"Every aspect of what we did was unprofessional and amateur."
Orange Is the New Black: Season 5 (Netflix, June 9)
One of Netflix's earliest original series, which helped paved the way for the fount of streaming content on the platform, is back for its fifth season. They've had enough. "To whom it may concern, we the inmates of Litchfield are human beings. We are protesting the conditions under which we are being held," one woman reads aloud from a letter. But in order to fight for justice, they also have to deal with the tensions that have always festered among them. Another woman tells her fellow inmates: "If we want to turn this place right, we have to speak as one united group."
Le Mans: Racing is Everything: Season 1 (Amazon, June 9)
This new Amazon original series documents "24 Hours of Le Mans," an exhausting and exhilarating motorsport racing contest held annually in the town of Le Mans in France. The name is literal—it's a 24-hour-long test of endurance for the drivers—and the course is perilous.
Hell on Earth: The Fall of Syria and the Rise of ISIS (National Geographic, June 11)
Filmmakers Sebastian Junger and Nick Quested take viewers into the civil war in Syria, which has been ongoing since 2011, and examine the chaos that proved fertile ground for the rise of ISIS. Junger and Quested—who previously collaborated on Restrepo, The Last Patrol and Korengal—gained intimate access and made their film from nearly 1,000 hours of footage.
Tony Awards (CBS, June 11)
This year's Tony Awards may not have Hamilton in the running with a record 16 nominations (the show ultimately took home 11), but they do have Kevin Spacey. The two-time Oscar-winning, Golden Globe-winning and Emmy-nominated actor—who also earned a Tony himself in 1991 for his role in Lost in Yonkers—will serve as host. This year Natasha, Pierre & the Great Comet of 1812 is in the lead for nominations with a dozen nods, followed by the revival of Hello, Dolly! with 10 and Dear Evan Hansen with nine. This year's ceremony will be broadcast live from Radio City Music Hall in New York City on CBS at 8 p.m. ET.
This post has been updated to omit the title 20th Century Women after Amazon delayed its release date from June 5 to June 28.