New U.S. Missile Will Replace Cold War Weapon Built to Destroy Russian Tanks
An advanced new air-to-surface missile set to update a Cold War-era favorite has entered production and may soon prove a deadly addition to the arsenals of the Army and Marine Corps.
Lockheed Martin announced Thursday that the Joint Air-to-Ground Missile (JAGM) had passed its Defense Aquisition Board review and had gotten approval to enter low-rate initial production. The new weapon was set to replace and improve upon the AGM-114 Hellfire, a versatile air-to-surface missile with variants capable of being fired from land, sea and air—including from unmanned drones.
"JAGM is a multi-sensor air-to-ground missile that is the successor to the combat proven HELLFIRE Romeo and HELLFIRE Longbow missiles. Backward compatible with all rotary wing and fixed wing platforms that fire the HELLFIRE® family of missiles, JAGM employs a multi-mode guidance section that offers enhanced performance on the battlefield," a Lockheed Martin press release read.
"The multimode seeker combines improved Semi-Active Laser and millimeter wave radar sensors providing precision strike and fire-and-forget capability against stationary and moving land and maritime targets in adverse weather and obscured battlefield conditions," it added.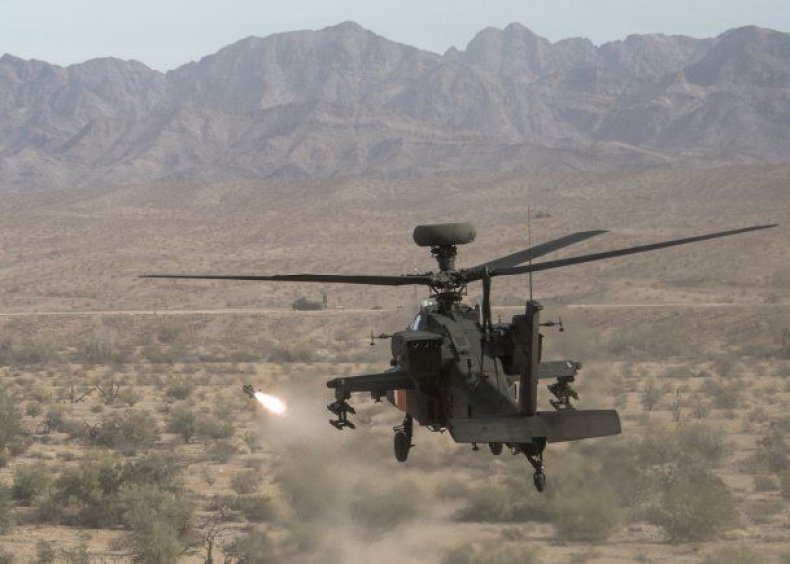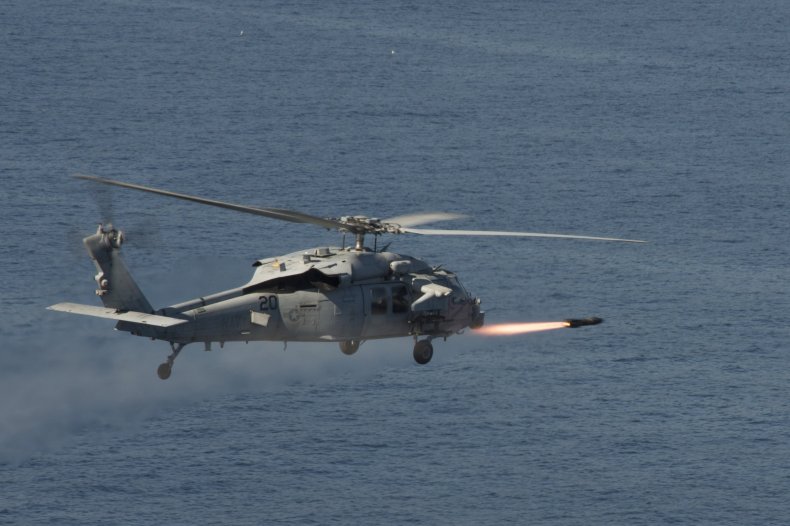 The Hellfire was developed in the 1970s as the Soviet Union amassed a vast fleet of tanks across Europe. As East-West proxy wars raged and tensions continued to spiral along the continent's heavily fortified borders, the U.S. sought an anti-armor missile that could be fitted to attack helicopters and ultimately deployed the Hellfire in the early 1980s, according to Popular Mechanics.
In the decades since, Hellfire has received a number of modifications. The Hellfire II developed in the 1990s came with semi-laser guidance and a number of variants including a high-explosive anti-tank warhead, a blast fragmentation model and a metal augmented charge that acts as a thermobaric weapon. Later produced was the Longbow Hellfire, equipped with fire-and-forget technology that allows pilots to launch the missile and leave the target range, and the Longbow Romeo, which combined previous features into one.
Related: U.S. Navy Wants to Challenge Russia and China At Sea With New Smart Missiles
The Hellfire has seen use in U.S. military operations across the world, including the 1989 invasion of Panama and 2003 invasion of Iraq, as well as interventions in the post-Soviet Balkans and across the Middle East to this day. Also, it has been used by both U.S. and Israeli aircraft to conduct explosive, extrajudicial assassinations of individuals accused of terrorism. While the full extent of JAGM's remains to be seen, it is believed to have at least one major advancement: the ability to hit moving targets in even adverse sight conditions, according to Defense News.
Michael Kennedy, an experimental test pilot, explained in a press release published by the Army Operational Test Command in February, that one of the JAGM's came with being able to switch between semi-active laser guidance or radio frequency targeting in a matter of seconds. He said the "JAGM can start off using the laser, then transition to the radar portion and still hit the target if the crew has to use evasive maneuvers."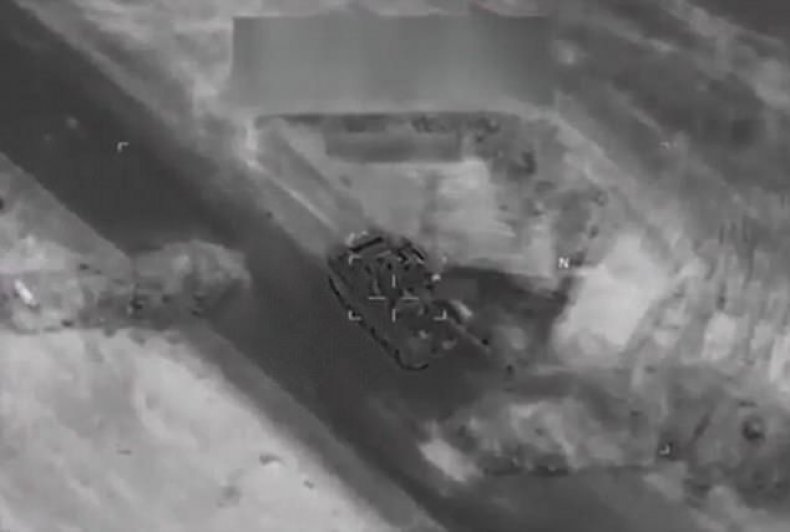 "The ability to not have to put the laser directly on the target and let the adversary know that you are about to kill him is a tremendous benefit," Al Maes, an aviation weapons technical advisor for the Training and Doctrine Command's Capability Manager Recon Attack, said in the same report.
"Once you have the missile off the rail and encounter smoke or dust or fog, a regular laser missile could lose that target. With JAGM, I have a pretty good guarantee that I am going to kill that target with a single missile instead of multiple missile shots," he added.
The release accompanied live-fire tests of the JAGM against Russia-built T-72 tanks at the Yuma Proving Ground's Cibola Range in Arizona. The tests took place on February 13, and, on that same day, the U.S. military released footage of one of its Hellfire-equipped U.S. MQ-9 Reaper drones, also known as Predator B, blasting a T-72 tank operated pro-Syrian government forces in Syria.