Vaping Won't Stain Teeth Unlike Cigarettes, New Study Suggests
Cigarette smokers often suffer from stained teeth. But this dilemma may not apply to persons that use vape cigarettes.
On Saturday, a newly published study suggested vaping doesn't stain teeth. Scientists from the British American Tobacco (BAT) conducted a study that examined teeth exposed to cigarette smoke and teeth subjected to vaping over a two-week period. The results were presented at the American Association for Dental Research's annual conference.
To determine their findings, researchers used a prototype e-cigarette and the tobacco heating product glo to test for tooth discoloration on cows' teeth. These products were subsequently compared to cigarette smoke.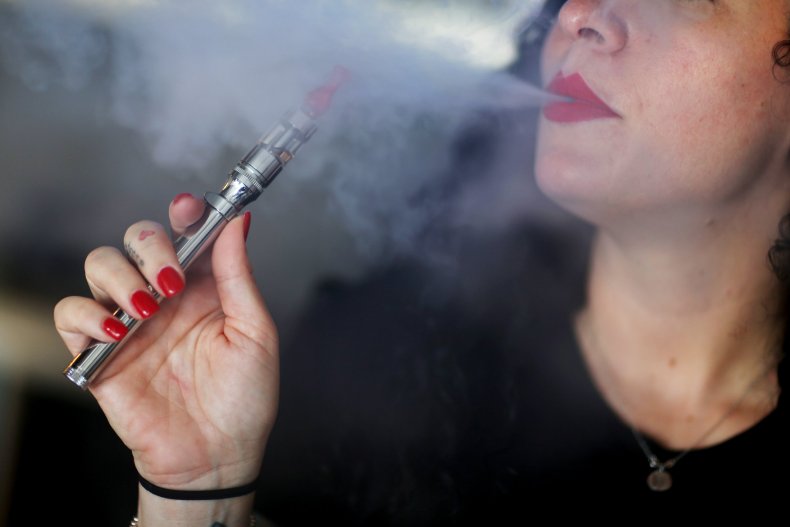 BAT's team incubated the teeth in an oven at body temperature in human saliva to cultivate an atmosphere similar to the human mouth. The teeth were then exposed to extracts of either cigarette smoke, e-cigarette or THP vapor. The cows' teeth subjected to e-cigarette vapor or vapor didn't become stained. But the teeth exposed to cigarette smoke showed indications of staining almost immediately.
This staining, however, is caused by tar in smoke.
"After the first day, the teeth exposed to the smoke extract started to change color and over the course of 14 days, these teeth got darker and darker in color," BAT said. "Even with the naked eye, the color changes with the cigarette extract could be easily seen after one day. In contrast to teeth exposed to smoke those exposed to e-cigarette or THP vapor exhibited minimal change in color, similar to untreated teeth."
The demographic most likely to use e-cigarettes—sometimes referred to as "vaping"—in the United States are young people. In 2016, more than 2 million middle and high school students have done so in the last 30 days, according to the Centers for Disease Control and Prevention (CDC). While they're considered to be less harmful than regular cigarettes, they can still contain harmful and potentially dangerous substances.
Late last year, the Food & Drug Administration (FDA) imposed new regulations that extended its laws to affect all tobacco products. "Before this final rule, these products could be sold without any review," said Mitch Zeller, J.D., director of the FDA's Center for Tobacco Products. "We're taking steps to protect Americans from the dangers of tobacco products, ensure these tobacco products have health warnings and restrict sales to minors."