Video Shows 'Extremely Intoxicated' Secret Service Agents Ramming White House Barricade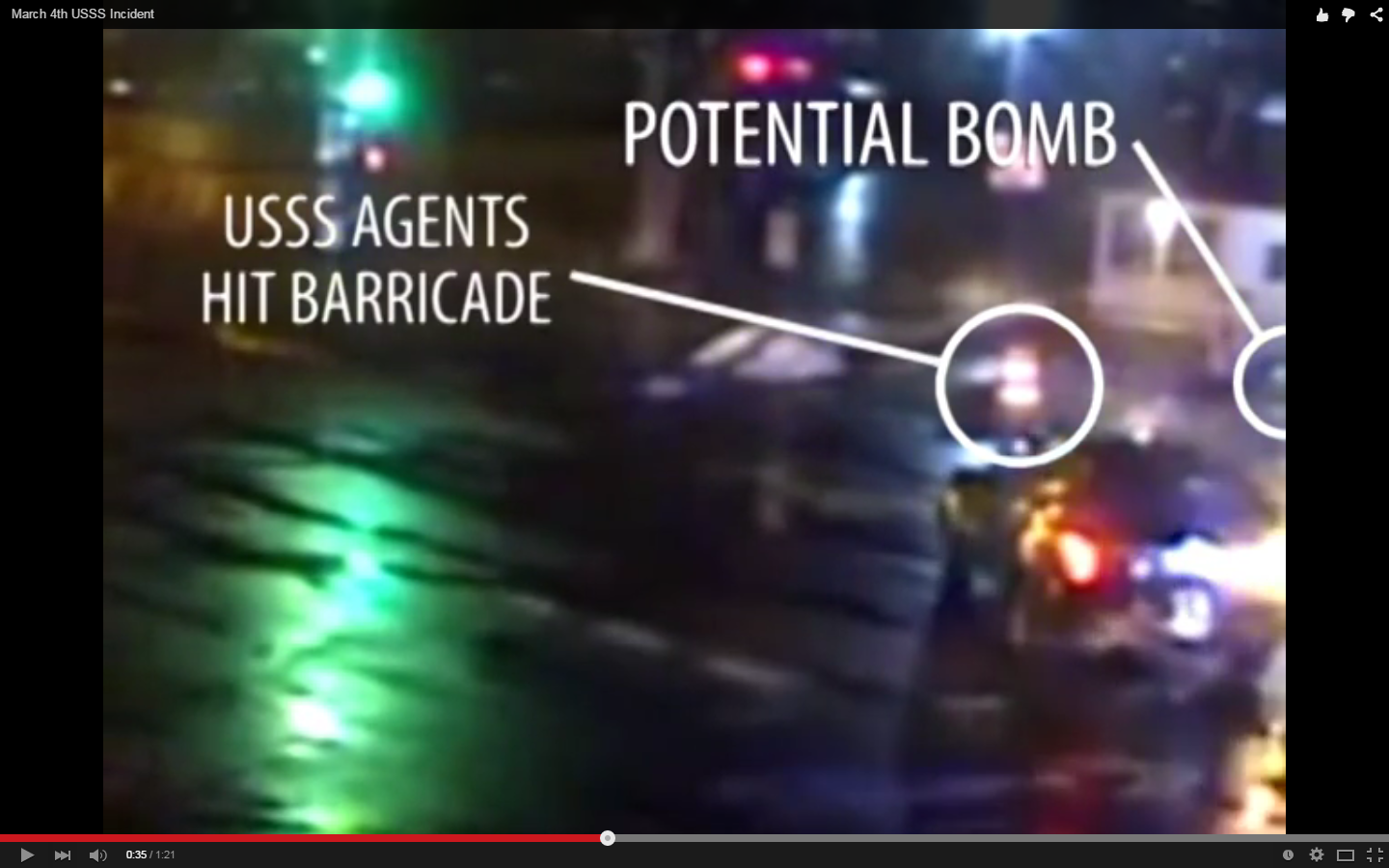 The House of Representatives committee investigating a recent incident in which two off-duty Secret Service agents drove their black SUV through a crime scene near the White House has released surveillance footage of the event. Members of the committee describe both men as "extremely intoxicated" at the time.
The video was released Tuesday by the Committee on Oversight and Government Reform during a hearing on the incident. The footage depicts the SUV ramming a low barricade just feet away from what on-duty agents suspected might be a bomb. The agents were believed to be driving back from a colleague's retirement party and were not given a sobriety test before being allowed to leave the scene, according to a wrap-up of the hearing.
The agents involved have yet to be disciplined for the incident.
The two men, whom committee chair Jason Chaffetz and ranking member Elijah Cummings described as senior agents, did not attend the hearing.
"It has been nearly three weeks since senior agents disrupted a crime scene involving an alleged bomb outside of the White House complex with the president in the residence," Chaffetz and Cummings said in a joint statement. "It is extremely disappointing that agents with firsthand knowledge of the March 4 event have not been allowed to appear before this committee. In order to conduct proper oversight and initiate proper reforms, fundamental questions still need to be answered by this agency."
The Secret Service continues to reel from a series of recent allegations of misconduct and ineptitude by its agents, including an incident where a knife-wielding man jumped the White House fence and penetrated deep into the building before he was apprehended, and reports that agents solicited prostitutes while on duty in Colombia. Following these incidents, former director Julia Pierson stepped down and was replaced following a review.
The Secret Service was represented at the hearing by its newly appointed director, Joseph Clancy, who took over in February.