A new study by WalletHub, a company that offers personal finance tools, reveals the best and worst states for some of the most vulnerable drivers on the road—teen drivers. Based on crash data, teens are at the highest risk for motor vehicle accidents, which are the second leading cause of death among 16 to 19-year-olds.
To come up with the list of the best states for teen drivers, WalletHub analyzed 23 relevant metrics that fall into three categories - safety, economic environment ad driving laws - and graded them with each category being worth a certain number of points. The highest available total score, 100, gave the most favorable condition for a teen driver. The population was also considered.
States from the northeastern U.S. dominated the list's top 10 with New York taking the crown followed by Connecticut (third), Massachusetts (fifth), Maryland (ninth) and New Jersey (tenth). The northwestern portion of the country also performed well seeing Oregon, Washington, and Alaska earn spots in the top quarter of the list.
Some of America's most rural states performed the worst with Montana, South Dakota, Idaho and Wyoming making up the bottom of the list.
The safest states for teen drivers according to the survey are New York, New Jersey and Alaska, coming in first, second and third respectively. New York also ranked first in driving laws with New Jersey and Alaska taking second and third place.
The study also revealed that it's cheapest to add a teen driver to an insurance policy in Hawaii and the most costly in New Jersey. North Dakota has the fewest teen driver fatalities per teen population while Wyoming has the most.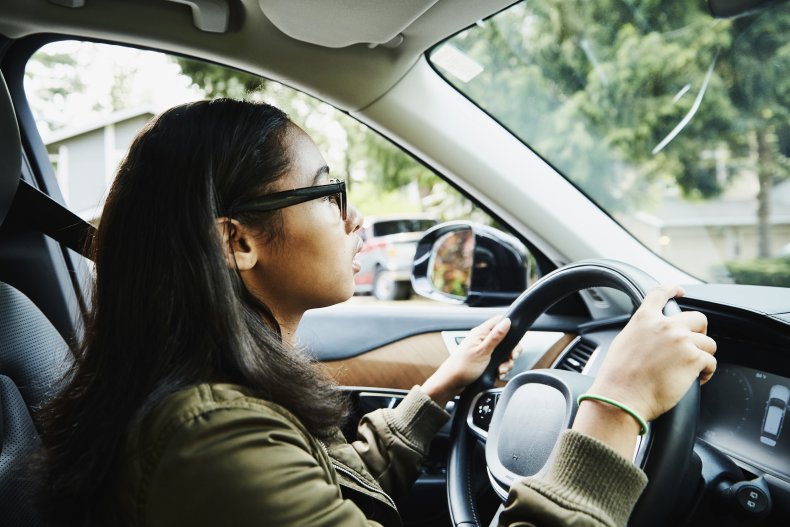 Illinois and Massachusetts see the fewest number of teens charged with driving under the influence (DUI) per their teen population. Montana, Wyoming and South Dakota have the most teen DUI arrests.
It costs less to repair vehicles in Vermont, Ohio and Wisconsin than in the other 50 states. New Jersey, California and Georgia residents have to pay out for the most costly repairs.
Scroll down to see the full results, ranked from best to worst.
New York
Oregon
Connecticut
Alaska
Massachusetts
Michigan
Minnesota
Texas
Maryland
New Jersey
Washington
Illinois
Maine
Ohio
Florida
Kentucky
North Carolina
Oklahoma
Deleware
Rhode Island
North Dakota
Louisiana
Hawaii
Pennsylvania
Wisconsin
West Virginia
Georgia
Virginia
Kansas
Iowa
Utah
Tennessee
Vermont
New Mexico
California
Indiana
Arizona
Colorado
Nevada
Alabama
South Carolina
New Hampshire
Arkansas
Nebraska
Mississippi
Missouri
Montana
South Dakota
Idaho
Wyoming
The study did not include the District of Columbia in its research.