'We Played Prince Before Anyone Else': How a Small Radio Station Changed American Pop Music
A Flock of Seagulls. Frankie Goes to Hollywood. Bananarama. Duran Duran. The Alarm. Adam and the Ants.
The names are like litmus tests for a certain generation of pop fans: If you can differentiate one species of poofy-haired 1980s act from another, you might have lived through the new wave era.
That music empire rose to prominence at the end of the 1970s, displacing both punk and disco by combining and tweaking elements of both genres: twitchy, robotic rhythms; flashy, colorful stage appearances; aggressive use of drum machines and synthesizers; energetic vocal hooks. Some bands, like the great Devo, managed to pivot gradually from the punk/experimental underground to new wave, while others seemed to appear fully formed at the movement's glittery peak.
Though no single entity can take credit for new wave's rise, one radio station played an outsized role in bringing new wave and new wave-adjacent bands to prominence: WLIR, which broadcast from Long Island in the 1970s and '80s.
The station hasn't received recognition commensurate with its role in music history, but a new Showtime documentary serves as a minor corrective.
New Wave: Dare to Be Different—which was written by Jay Reiss and takes its title from the station's unofficial motto and guiding principle—traces WLIR's rise as a scrappy alternative station before corporate-approved playlists dominated the airwaves, all the way to its unfortunate demise in 1987, when its license was revoked by the FCC following a protracted and confusing legal battle. That event was heartbreaking for both DJs and music fans in the New York area, and this doc contains archival footage of the WLIR staffers signing off for good.
But let's talk about the good times instead. In 1982, WLIR realized it would not be able to compete with the major Manhattan stations, so the station directors decided a format change was in order. They chose "New Music"—an '80s umbrella term referring to the then-emerging pop movements.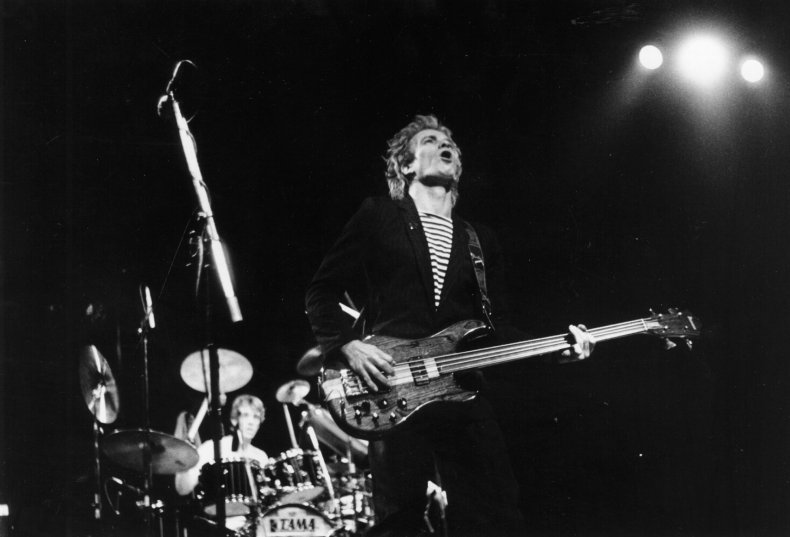 "We were little guys up against big guys," said Denis McNamara, the former program director who worked at WLIR for 13 years. "There must have been seven rock stations by the time WLIR built its reputation as this great progressive outlet out of Long Island. [That] made it clear that we had to be doing something different. We were always looking for new music. We were unrelenting with it."
Toward the beginning of the film, ex-DJs rattle off names of bands and artists WLIR helped introduce to mainstream American audiences: "We were the first to play Madonna!" "We broke Adam Ant!" "We played Prince before anybody else!" "The first station to play 'Roxanne' by The Police." And Talking Heads, Blondie, Human League, U2. (Bono presumably wasn't available for the doc, though there is an audio snippet of him approvingly mentioning WLIR onstage in 1985.)
This is a bit of I-was-there boasting, of course, but it's also a reminder of the long-past era when freeform radio held significant power to make or break new bands. During the early 1980s, many of those acts were British punk or new wave bands seeking to capture American audiences. "British executives used to refer to us as 'the gateway to America,'" McNamara said.
"I think the significant bands that we championed were certainly U2, Depeche Mode, The Cure, New Order," he continued. "There [would be] club dates for The Clash. Or U2. Within a year or two, one would be headlining Jones Beach. The other would be headlining the Nassau Coliseum or Madison Square Garden."
​Related: Every U2 Album Ranked, From Boy to Songs of Experience
Though WLIR was just a little 3,000-watt station in Garden City, Long Island, it became a key stop along the promotional highway.
A Flock of Seagulls, known for long-faded hits like "Space Age Love Song" (1982) and "Wishing (If I Had a Photograph of You)" (1982), was one of the bands the station championed. Formed in Liverpool, England, Flock of Seagulls came to the States and began touring colleges with Squeeze in 1982. (See here for a truly excellent review of the bands' gig at Vassar.)
"If we hadn't had some radio play from WLIR, we would not have been able to stay and maintain [a following] in the U.S.," said Seagulls frontman Mike Score. "They helped us be heard. They helped us be relevant, at the time."
The station was transformative for fans, too. "I first discovered WLIR in 1985 when my college roommate and I travelled from Ann Arbor, Michigan, to visit his parents in Rocky Point," Showtime executive Kent Sevener told Newsweek. "I was blown away by the station's playlist. It was unlike anything I had heard before on commercial radio in the Midwest."
Sevener describes Dare to Be Different as "a classic American underdog story: A small group of risk-takers with great taste unexpectedly changes the lives of countless musical artists and fans forever."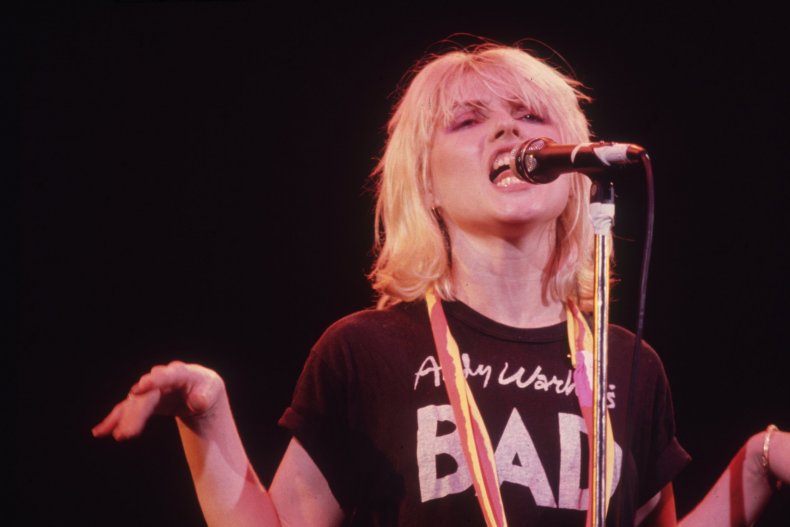 Eventually, as these things go, the dream died, and independent radio largely succumbed to corporate formats and pre-set pop playlists.
Even if it's a bit romanticized, Dare to Be Different captures a key moment in music history: the fleeting period after disco faded, but before mainstream '80s pop reared its sleek, glossy head with the full support of MTV. (In the film, PR veteran Michael Pagnotta argues that WLIR identified the audience for MTV before MTV launched.)
"Everything has its era," said Score. "New wave had its era, then it faded. The 12-inch [single] disc had its say and it faded." But there remains a significant nostalgia market for '80s acts today—including Flock of Seagulls. That's perhaps a lingering aftereffect of WLIR's legacy.
New Wave: Dare to Be Different premieres on Showtime on March 30 at 8 p.m. Eastern.