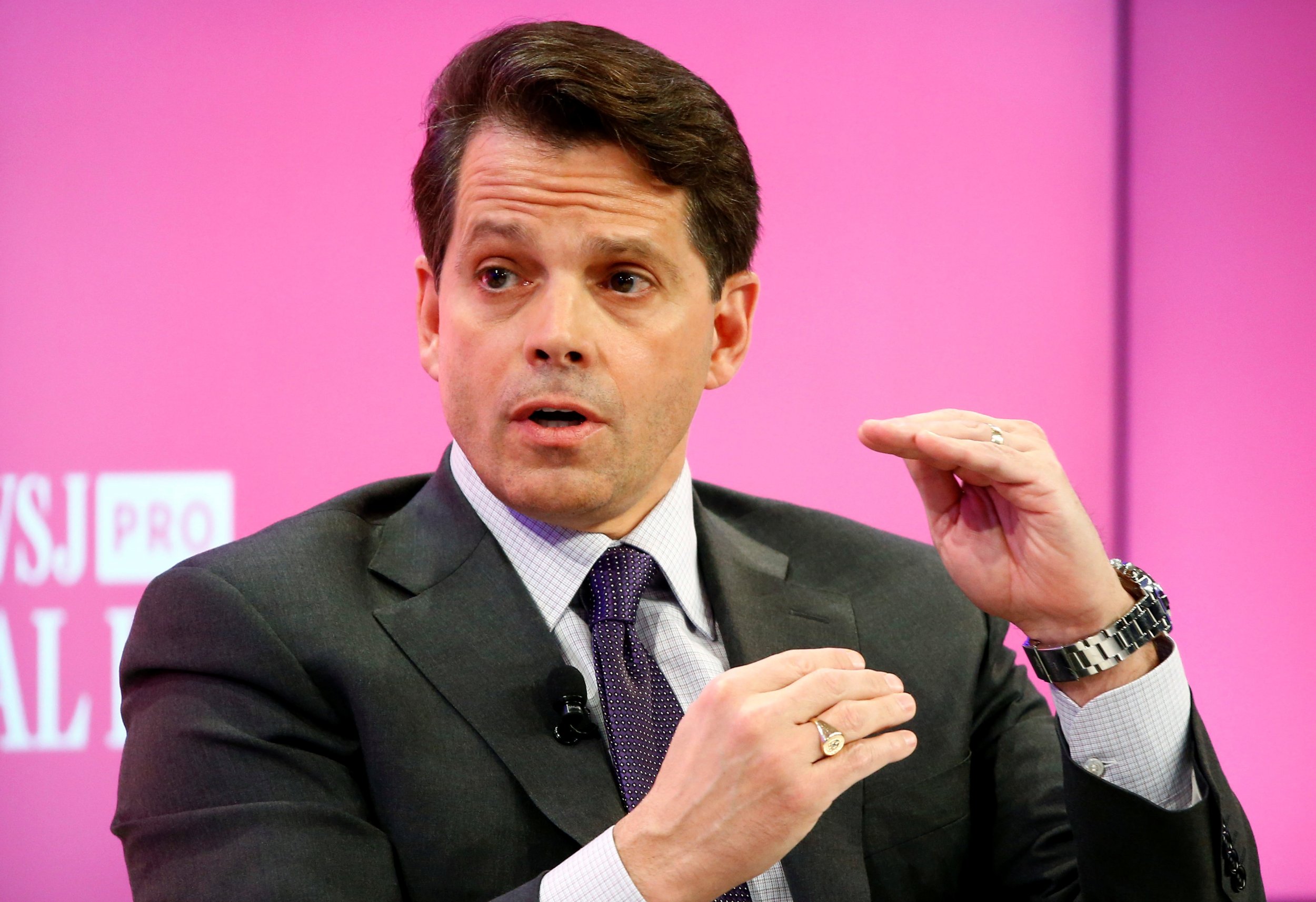 The new White House communications director Anthony Scaramucci has already been hard at work in his new role—deleting old tweets that could embarrass him.
Scaramucci, whose appointment prompted the resignation of White House press secretary Sean Spicer on Friday, made the announcement himself, on his Twitter page on Saturday.
"Full transparency: I'm deleting old tweets. Past views evolved & shouldn't be a distraction. I serve ‪@POTUS agenda & that's all that matters," he wrote.
However, ahead of his declaration he was deleting tweets, some eagle-eyed social media users had spotted the Twitter purge as early as Friday, and in declaring on Saturday that he was deleting tweets, Scaramucci appears to have drawn attention to some of his more questionable tweets, particularly those involving his boss President Donald Trump.
In various tweets dating back as far as 2011, Scaramucci variously referred to Trump as an "odd guy," and declared Hillary Clinton was "competent."
"Trump to endorse Gingrich," Scaramucci wrote in 2012, linking to an article on the topic. "Odd guy. So smart with no judgement," he added.
The White House communications director's attempt to erase his tweets immediately prompted a number of social media users to share the most controversial ones, with one stating: "Uh oh! ‪@Scaramucci is deleting old tweets that criticized Trump. Don't worry, the internet is forever!"
Scaramucci has already addressed the issue of his previous Trump criticism, being asked in a press briefing on Friday about the comments he made about Trump in 2015.
In footage seen by The Hill, Scaramucci discusses Trump and states: "That's another hack politician. He's a hack politician. He's probably going to make Elizabeth Warren his vice presidential nominee with comments like that."
Scaramucci apologized for his comments but said the president would never let him forget it.
"He brings it up every 15 seconds, OK? One of the biggest mistakes I made, because I was an inexperienced person in the world of politics. I was supporting another candidate. I should have never said that about him. So Mr. President, if you're listening, I personally apologize for the 50th time for saying that," Scaramucci said in comments carried by The Hill.