New Witness of Nemtsov Murder Casts Doubt Over Key Suspect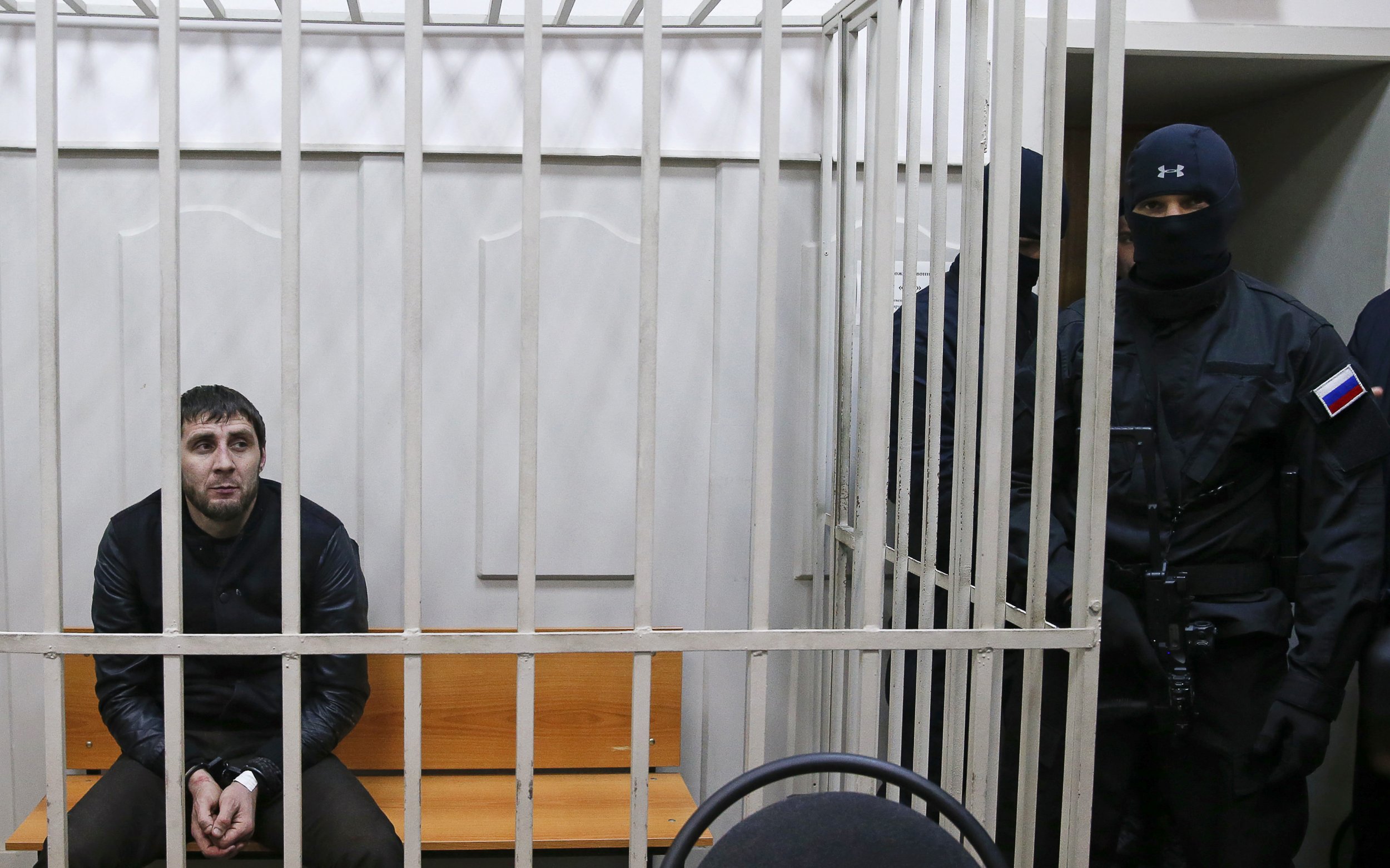 A new witness of the murder of Kremlin-critic Boris Nemtsov, who was gunned down in central Moscow last month, has come forward with a testimony which seemingly implicates a different man from the investigation's main suspect - Zaur Dadaev, according to Russian press reports.
Although it was initially reported that Nemtsov's Ukrainian girlfriend Anna Duritskaya was the only witness of the killing which took place on Moscow's Bolshoy Moskvoretsky bridge in February, Russian newspaper Kommersant today said that insider sources have said that 27-year-old, a company manager by the name of Yevgeny, was also a witness. His last name is not given.
According to the paper, Yevgeny was walking behind Duritskaya and Nemtsov, wearing headphones and listening to loud "hard rock" music and did not hear the gunshot. He was reportedly looking at his phone screen at the time of the shooting, but did see the couple in the immediate aftermath of the shooting.
Yevgeny says he saw the fatally wounded Nemtsov lying on the bridge as the suspected perpetrator fled from the scene of the shooting, jumping into a white car.
He describes the shooter as a person of medium height, slim build with dark, possibly wavy hair about four centimeters in length, and says he was wearing a hood and baggy jeans. This description does not match the appearance of the investigation's prime suspect Zaur Dadaev, Kommersant notes, who is tall with an athletic build. Yevgeny also claims that the white car the gunman got into was a Lada Priora, not a ZAZ Sens car which the investigation had previously identified as the getaway vehicle.
The new testimony also includes several details of the scene of the crime which have not been revealed before. Yevgeny says he saw two women in black coats approach Duritskaya and briefly exchange words with her after the shooting. The witness also says he interacted with Duritskaya and tried to help Nemtsov up, believing he was drunk, before Duritksaya told him Nemtsov had been shot.
So far Duritksya has been the key witness to the case, however after several days under police guard she complained she had suffered serious shock from the incident and said her memory of the event was limited. She said she had not seen the killer's face and opted to go to her native Ukraine as soon as police let her go on 2 March. She has not commented on this new account of the murder.
CCTV footage of the incident has emerged online which seemingly shows a passer-by briefly joining Duritksaya after the shooting, and two more people approaching her before continuing on their way.
Last month Russian online news source Life News spoke to an anonymous man whom they referred to as Victor M. who gave a similar account to Yevgeny - he too had walked behind Nemtsov and Duritksya but paid more attention to his phone.
A number of explanations for Nemstov's murder have been suggested, with reasons ranging from the western secret services being responsible, to a power struggle within Nemstov's own party resulting in his death.
While Dadaev initially confessed to his involvement in the killing, later he and two more of the five Chechen men apprehended for orchestrating the hit retracted their testimonies, saying they were given under duress.
The investigation, which Russian president Vladimir Putin has said he will personally oversee, has so far discussed the possibility that the hit could have been carried out out due to religious, racial, political or personal hatred, but has not provided a conclusive reason for the assassination.