New Year Brings State Laws On Marijuana, Voting, Shark Fins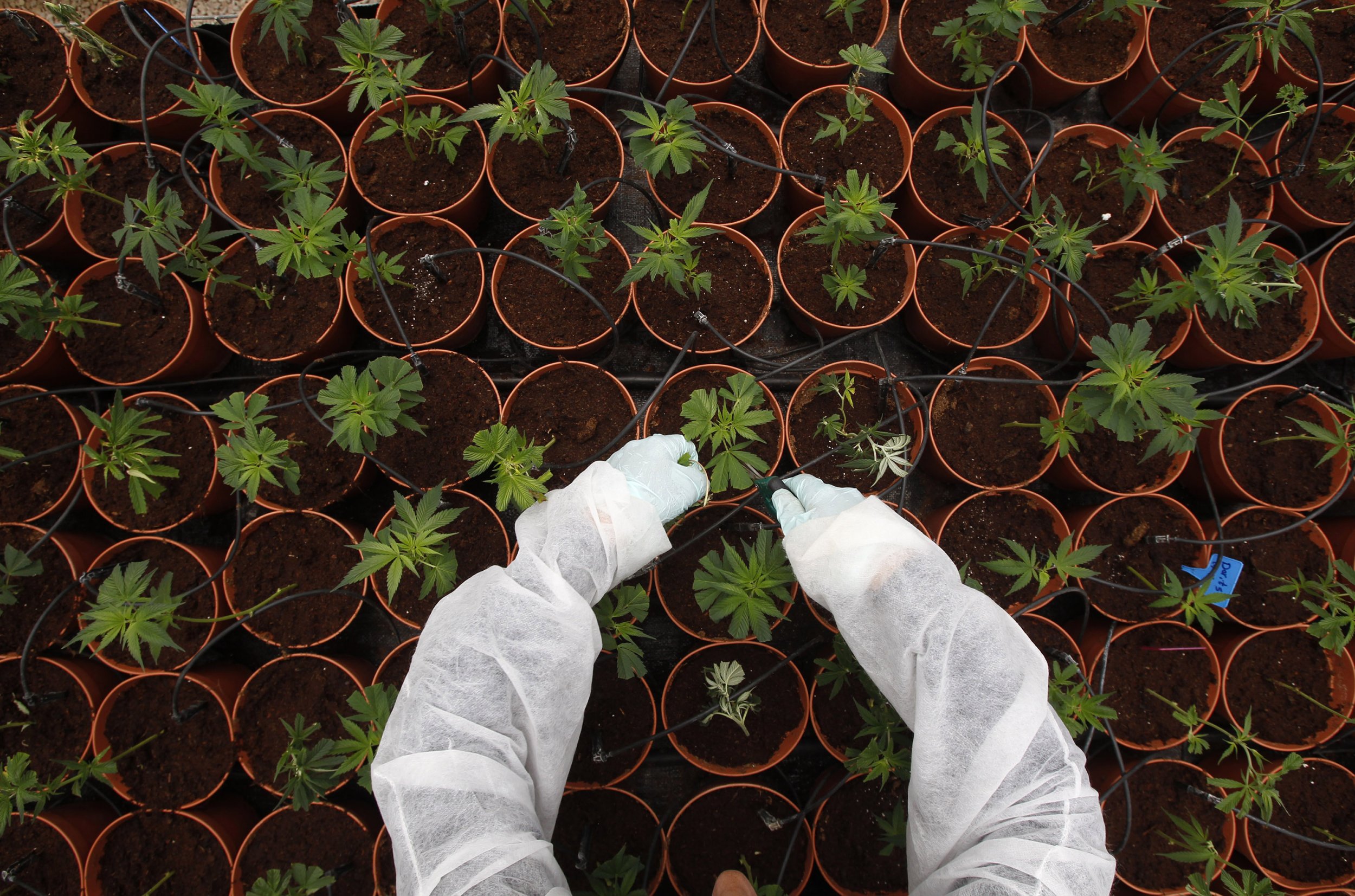 CHICAGO (Reuters) - "What brand are you smoking?," could become a more routine question among Coloradans in January, when anyone 21 or older will be able to buy up to an ounce of marijuana from a state-licensed retail store for recreational use.
In Illinois, a new law will prohibit anyone from using a drone - an unmanned aircraft - to interfere with hunters or fishermen. Delaware, meanwhile, is banning the sale of shark fins.
Those are among the nearly 40,000 bills and resolutions approved in U.S. states, commonwealths and territories in 2013, according to the National Conference of State Legislatures (NCSL), which tracks trends in state laws.
Many new laws take effect January 1. Others will not be implemented until July 1 - the start of many states' fiscal years - or on other dates specified in the bills.
Some laws continue national trends like tighter voting requirements. For example, Arkansas will require voters to present a photo ID at the polling place. Texas, Tennessee, Georgia, Indiana and Kansas already have similar laws on the books. Virginia, however, will allow voters to register online.
Newly issued insurance policies purchased through the U.S. Affordable Care Act's health exchanges will begin covering patients on January 1. New Year's Day also marks the start of Medicaid's coverage expansion in the states that decided to expand it.
On Monday, administration officials continued to encourage uninsured and under-insured Americans to enroll in Obamacare by midnight, saying those who sign up before Christmas Day would be eligible for coverage starting January 1.
Asked about trends in new laws from the past year, said Jane Carroll Andrade, a spokeswoman for the NCSL, said taxes, education and healthcare are the perennial issues. Other subjects are just emerging, such as how technology relates to issues like privacy and voting procedures.
"As technology emerges, state lawmakers find themselves having to balance - in the case of drones - people's privacy with the very useful services drones can perform," said Andrade.
A separate drone law in Illinois limits how law enforcement can use drones to gather information.
In light of new research on mental development, juvenile justice is another developing area of new laws, Andrade said. A California law taking effect January 1 provides a way to mitigate sentences for inmates who committed crimes when they were teenagers.
Also taking effect with the new year are a final set of gun control laws in Connecticut passed following the mass shooting at the Sandy Hook Elementary School last December.
Minimum wage increases will take effect in Connecticut, New York, Rhode Island and New Jersey.
A handful of U.S. states will enact new marijuana laws in the new year.
Oregon will become the 13th state to license and regulate medical marijuana dispensaries in the new year and Illinois will make medical marijuana available at state-run dispensaries under a four-year pilot program.
Washington state's liquor control board is preparing for the commercial sale of marijuana, to begin sometime in 2014.
Allen St. Pierre, executive director for NORML, a non-profit that supports legalizing marijuana, pointed to an October Gallup poll showing that 58 percent of Americans favor legalization - a sharp contrast to the first time Gallup asked the question in 1969, when 12 percent wanted it.
"This is a fortuitous time for people who want to go forward with these initiatives," St. Pierre said. Ten states introduced legalization bills in 2013 and attempts are expected in another 15 states next year, he said.
New Year Brings State Laws On Marijuana, Voting, Shark Fins | U.S.