Chris Froome Leads List of Sports Stars in U.K. New Year's Honours List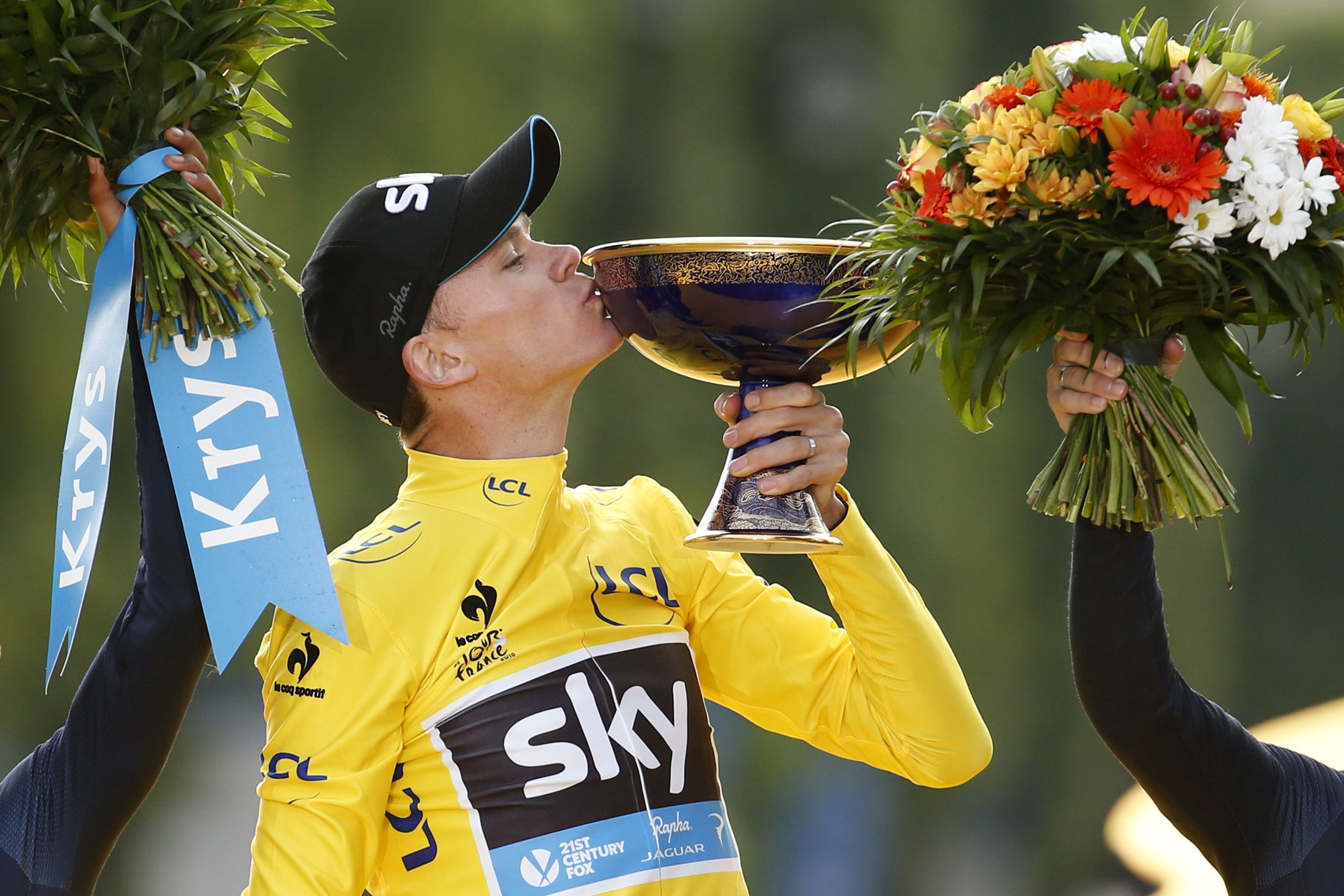 That time of year is upon us again—the release of the New Year Honours list, acknowledging the great, good and monumentally successful in British public life.
Sport is never exempt from the annual gong show, here Newsweek profiles the most prominent figures from the list, available in full here .
Chris Froome (cyclist, OBE)
Froome was born in Kenya but moved to Europe in an attempt to realise his dream of becoming an elite professional cyclist. In 2010 he joined Team Sky, the British-based squad formerly home to Sir Bradley Wiggins. Froome finished as runner-up to Wiggins in the 2012 Tour de France, then won the 2013 race. Repeating the feat in 2015, Froome became the first Briton to win the Tour de France twice in the history of the race.
AP McCoy (jockey, knighthood)
From County Antrim, Northern Ireland, McCoy rode his first winning horse in 1992, at the age of 17. In November 2013, he became the first jump jockey to win 4,000 races when he triumphed at Towcester, in the county of Northamptonshire, England. Commonly regarded as the greatest jump jockey of all time, McCoy retired in 2015.
Heather Rabbatts (football administrator, damehood)
Born in Kingston, Jamaica, a former chief executive of the London Borough of Lambeth and governor of the BBC from 1999 to 2001, Rabbatts came to prominence as the first female director of the English Football Association in December 2011. She now chairs the FA's Inclusion Advisory Board formed to "reflect football's diverse nature."
Ronnie O'Sullivan (snooker player, OBE)
O'Sullivan is known as one of snooker's great natural talents. Nicknamed 'the rocket' for his speed of play and his prolific ball-potting ability, O'Sullivan has won five World Snooker Championships, the last of them in 2013. He said, in that same year, "it would be a disgrace to give an MBE to someone like me. I'm just not that type of guy."