New Years Around the World in Photos
The new decade of the Gregorian calendar begins on January 1, 2020. Many people around the world hold New Year's Day as a new beginning, a time to cast out the old and ring in the new.
But what are some of the ways different countries celebrate the arrival of the new year? To help answer this question, Newsweek compiled some photos from New Year's Eve and New Year's Day commemorations around the world.
New Zealand
The first people in the world to move to the next decade were those living in the Pacific islands of Samoa, Tonga and Kiritimati. An hour later, 2020 came to the South Pacific nation of New Zealand. Festive fireworks exploded over Auckland, the island country's largest city.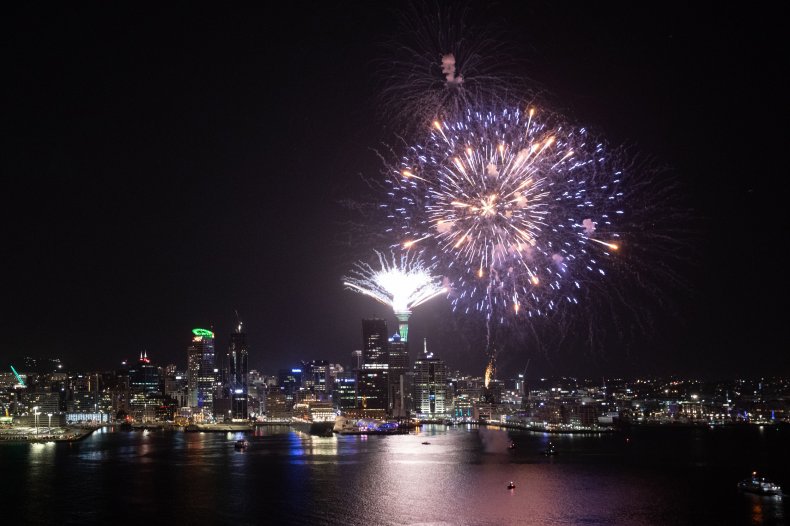 According to the New Zealand Herald, thousands gathered to watch fireworks shoot out from the Sky Tower. For the first time, lasers and animations were part of the fireworks display this year.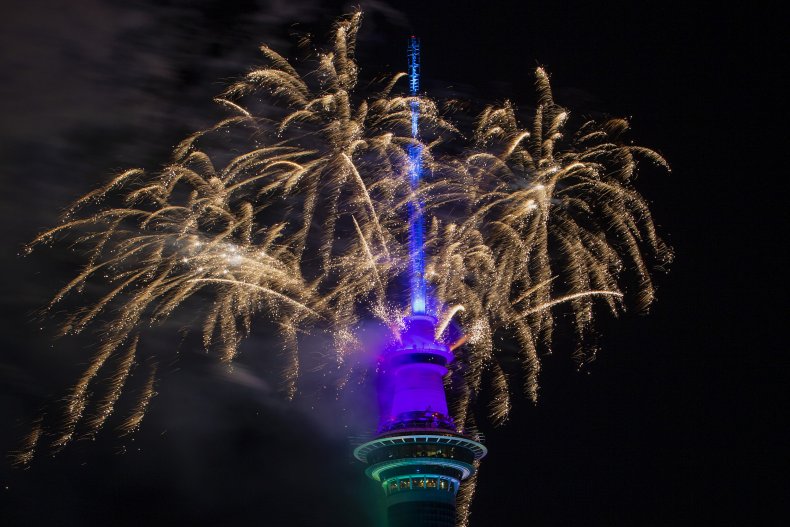 Australia
Eastern Australia entered the new year two hours after New Zealand. As in Auckland, the fireworks at the harbor in Sydney, Australia's largest city and the capital of New South Wales, drew in vast throngs of people to see the spectacle. According to the Evening Standard, the show in Sydney attracted over a million people.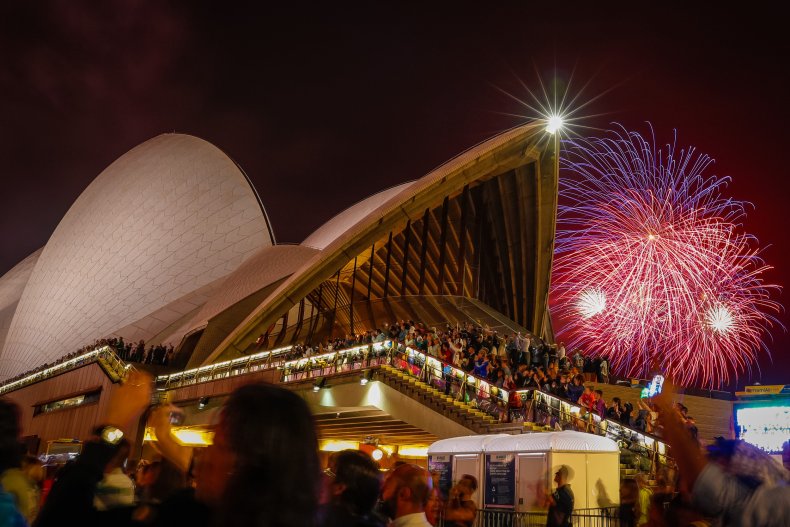 Photographs showed what appeared to be thousands of spectators showing out to take in the celebratory fireworks displayed in Melbourne, the state capital of Victoria, which rivaled those in Sydney.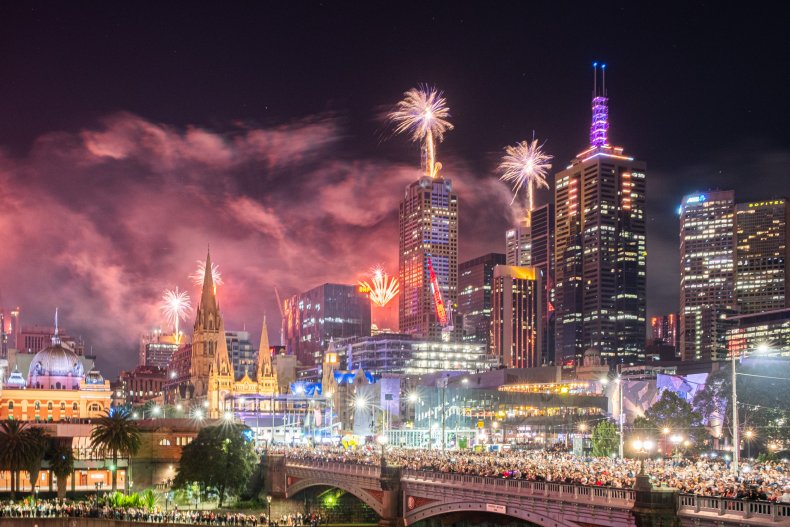 South Korea
As of press time, the Republic of Korea, also known as South Korea, has also passed into the new decade. Photographs showed an impressive crowd turning out to Bosingak pavilion in Seoul, the capital.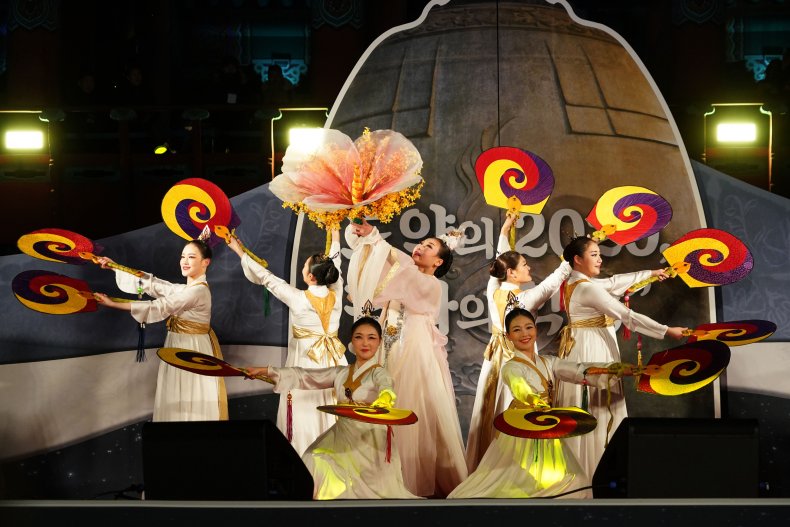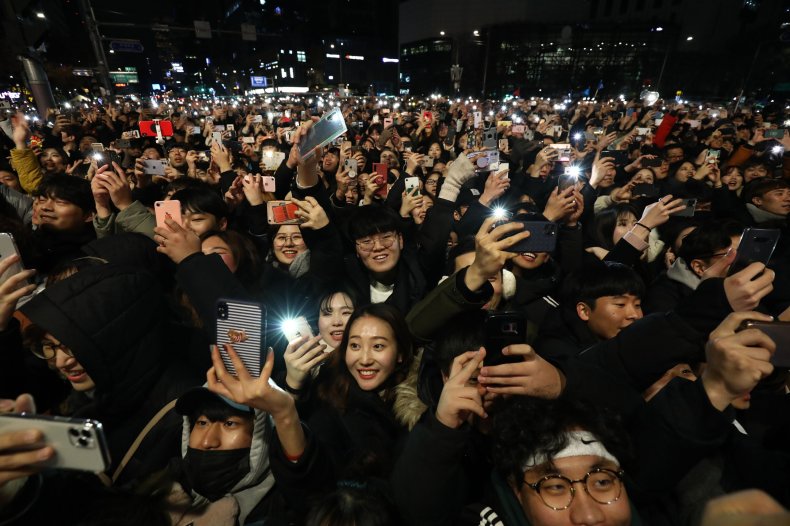 Japan
The approximately 126 million people living in Japan entered the new year the same time as South Korea. The countdown to the new year in Shibuya Crossing in Tokyo, the city set to host the 2020 Summer Olympics, was sponsored by Coca-Cola. People wore commemorative hats emblazoned with the Coke logo and took photos of the clock as 2019 became 2020.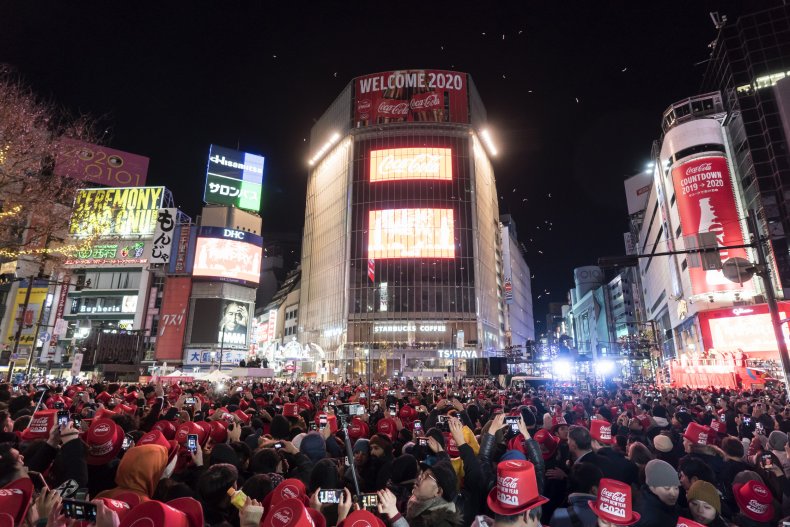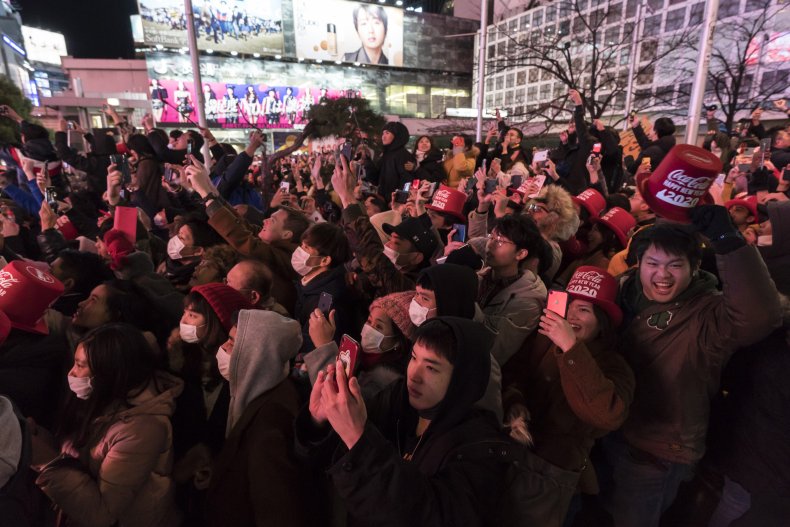 A more somber celebration of the new year also took place in Japan before the countdown. According to Kokugakuin University's Encyclopedia of Shinto, it is common practice for people in Japan to visit Shinto temples or shrines, known as sankei, for celebration of the New Year. Typically, people will go to the sanskei at midnight on New Year's Eve to hear the temple bells, joya no kane.
Photos captured Shinto priests about to start the Oharae ceremony in Tokyo, which is meant to cleanse people of their sins ahead of the new year.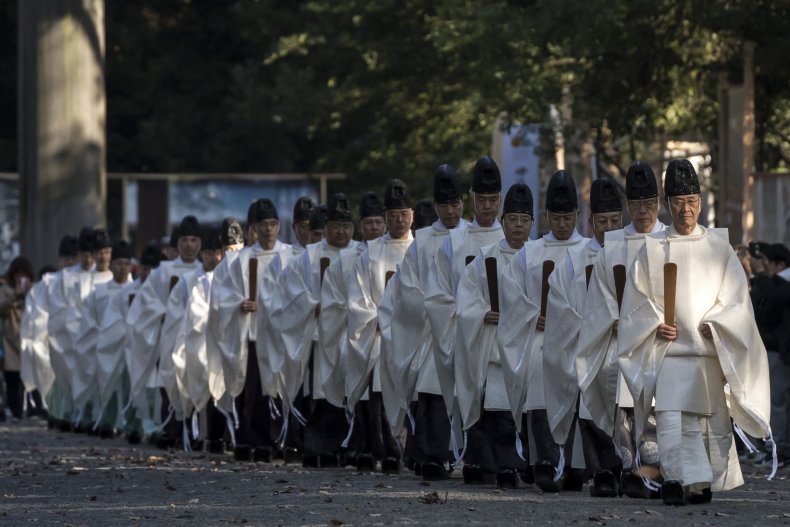 China
People in the most populated country on the planet, the People's Republic of China, rang in the new year with a bang. There was a massive countdown event in Beijing's Shougang Park.