New Year's Day 2018: What's Open, Closed? Banks, Post Offices And Trains Observe Federal Holiday Sunday And Monday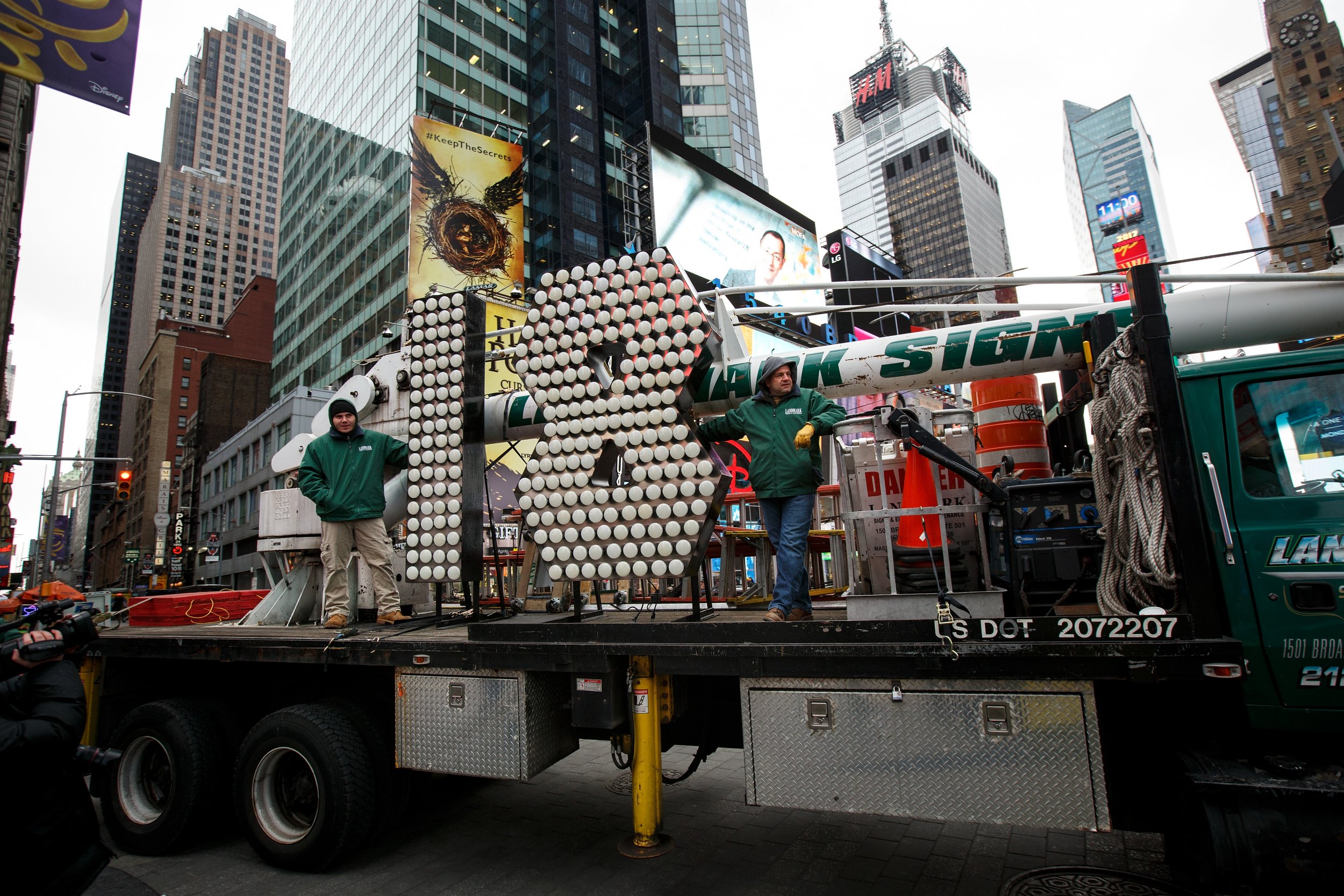 New Year's Day this year is on a Monday, and many businesses and companies are observing it as a federal holiday. While your boss might want you to come into work, and some workplaces and stores might be open for business, here's what you should know to be prepared for the holiday.
For banks, all major branches will be closed on New Year's Day, according to banks.org. And since New Year's Eve falls on a Sunday this year, you won't be able to make any transactions in-person that holiday, either. However, most branches will be open Saturday and Tuesday for your banking needs. The Federal Reserve is included, as they will also be closed Sunday and Monday in observance of the holiday. No major banks will be open Sunday, New Year's Eve, or Monday, New Years Day, including Bank of America, Capital One, Chase and HSBC, and others. So if you need cash before your New Year's festivities, it's a good bet to grab some during the last week of December.
If you need to mail something, like, say, a late holiday gift, head to the post office as soon as you can—right now. All post offices across the nation will be closed on New Year's Eve, Sunday, December 31 and on New Year's Day, Monday, January 1. They'll re-open and resume their regular schedule on Tuesday, January 2, 2018, according to the United States Post Office holiday schedule.
FedEx will have modified services on Saturday, the day before New Year's Eve, in which FedEx Home Delivery will still be in service but none of their other services will. The shipping company won't be operating at all on New Year's Eve or New Year's Day, according to their holiday schedule.
For your traveling needs, that depends on where you'll be during the holidays. In New York City on New Year's Eve, the MTA will have regular service with a special overnight New Year's morning service. Drinking alcohol on Metro-North trains and at the train stations is banned from noon New Year's Eve until noon New Year's Day. Finally, on New Year's Day, they will operate hourly service on most line segments, and regular weekend service on branch lines.