Is Starbucks, Dunkin' Donuts, Open On New Year's Day? Check Coffee Shop Hours Here
New Year's Eve is for many people the biggest party of the year.
However, this can sometimes result in sore heads on the notorious morning after the night before.
But while caffeine is cited as a cure for NYE excess, the altered opening hours during the holiday season can lead to confusion over whether America's most popular coffee shops are operating on New Year's Day.
Read on to discover whether your local coffee shops will be serving your chosen cappuccino or favored flat white on January 1, 2022.
Please note, while Newsweek has contacted all the coffees shops listed below, some have yet to respond, meaning it is consequently advised you contact your local outlet before visiting on New Year's Day.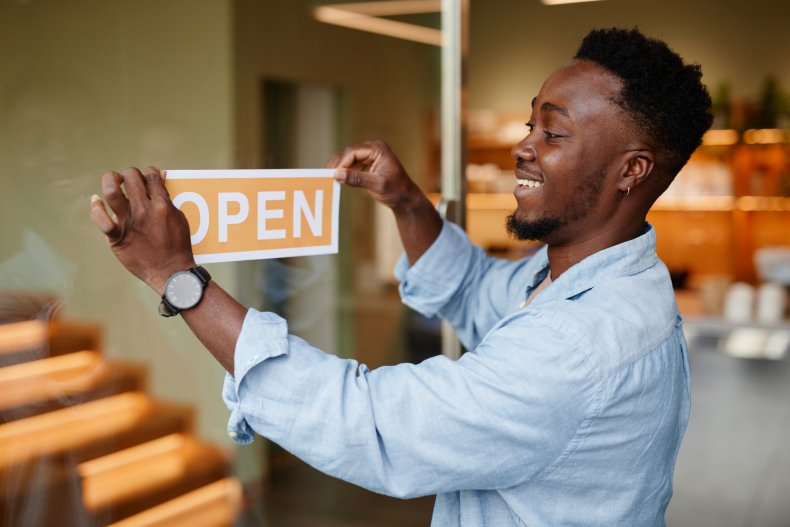 Starbucks
Most outlets of the world's largest coffeehouse chain are open on New Year's Day.
The typical hours at more than 15,000 coffees shops are from 6am to 8pm every day.
Dunkin' Donuts
A spokesperson told Newsweek: "While many Dunkin' locations are open on New Year's Day, hours of operation can vary by location.
"We encourage our guests to check the Dunkin' mobile app to confirm if their local store is open before visiting."
Caribou Coffee
This coffeehouse chain is expected to open the doors of its hundreds of outlets on New Year's Day during normal Saturday hours.
Peet's Coffee
The San Francisco Bay Area-based speciality coffee roaster and retailer is anticipated to be open for business as usual on January 1.
The Coffee Bean & Tea Leaf
Coffee Bean & Tea Leaf is set to be opening the doors of its more-than 1,000 U.S. branches on New Year's Day 2022.
Dunn Bros
Dunn Brothers Coffee has confirmed it is operating "normal hours" throughout its 62 locations via its Facebook page, and regular hours are scheduled to continue at the start of the new year throughout the U.S.
Coffee Beanery
The cult Michigan-based coffee chain is thought to be opening its 70-plus stores for business on January 1.
Can Coffee Cure Hangovers?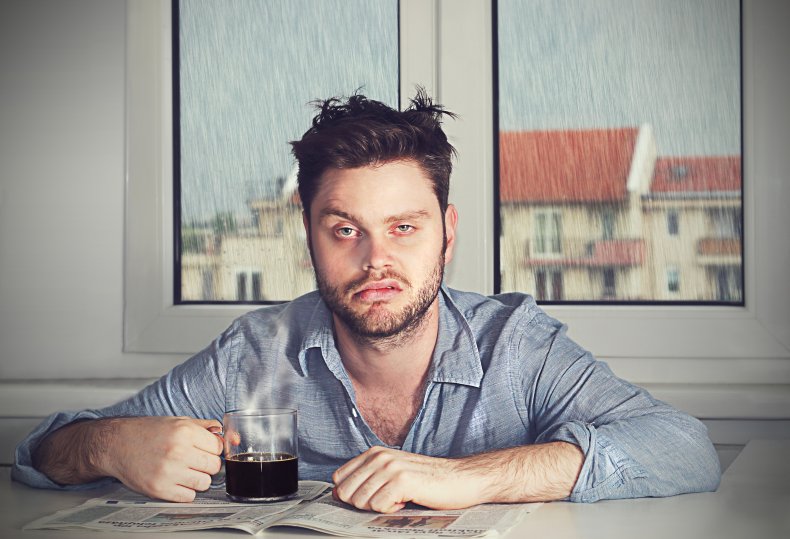 The Christmas period is for many people an extremely indulgent time, leaving people a little worse for wear the morning after the night before, and leaving some to use a cup of Joe to get through the day.
However, Hussain Abdeh, Clinical Director and Superintendent Pharmacist at Medicine Direct, suggests there are "competing arguments" as to whether or not coffee actually helps hangovers.
He told Newsweek: "Studies have shown that coffee works to block a chemical called acetate, which is produced by alcohol and helps to cause headaches. So, if you experience headaches when you have a hangover, drinking coffee could help to counteract this.
However, caffeine also increases blood pressure and narrows the blood vessels, which can serve to make your hangover worse than it was in the first place. Depending on how much coffee you drink anyway, this may be more or less severe.
If you drink it regularly and skip it when you have a hangover, you may experience a headache caused by caffeine withdrawal in addition to your hangover. If this is the case, it may be a good idea to have a small cup of coffee."
LloydsPharmacy Pharmacist Anshu Kaura added while hangover cures "are usually a myth, there are a few simple things to try and do to avoid one."
She said: "The main way to deal with a hangover involves rehydrating your body. In my opinion, the best time to rehydrate is just before going to sleep, so try to drink a glass of water before bed. However if you can't do this, try to drink little and often throughout the day."