Best New Year's Sales: Sephora, Amazon, Dillard's, Bloomingdale's, Nordstrom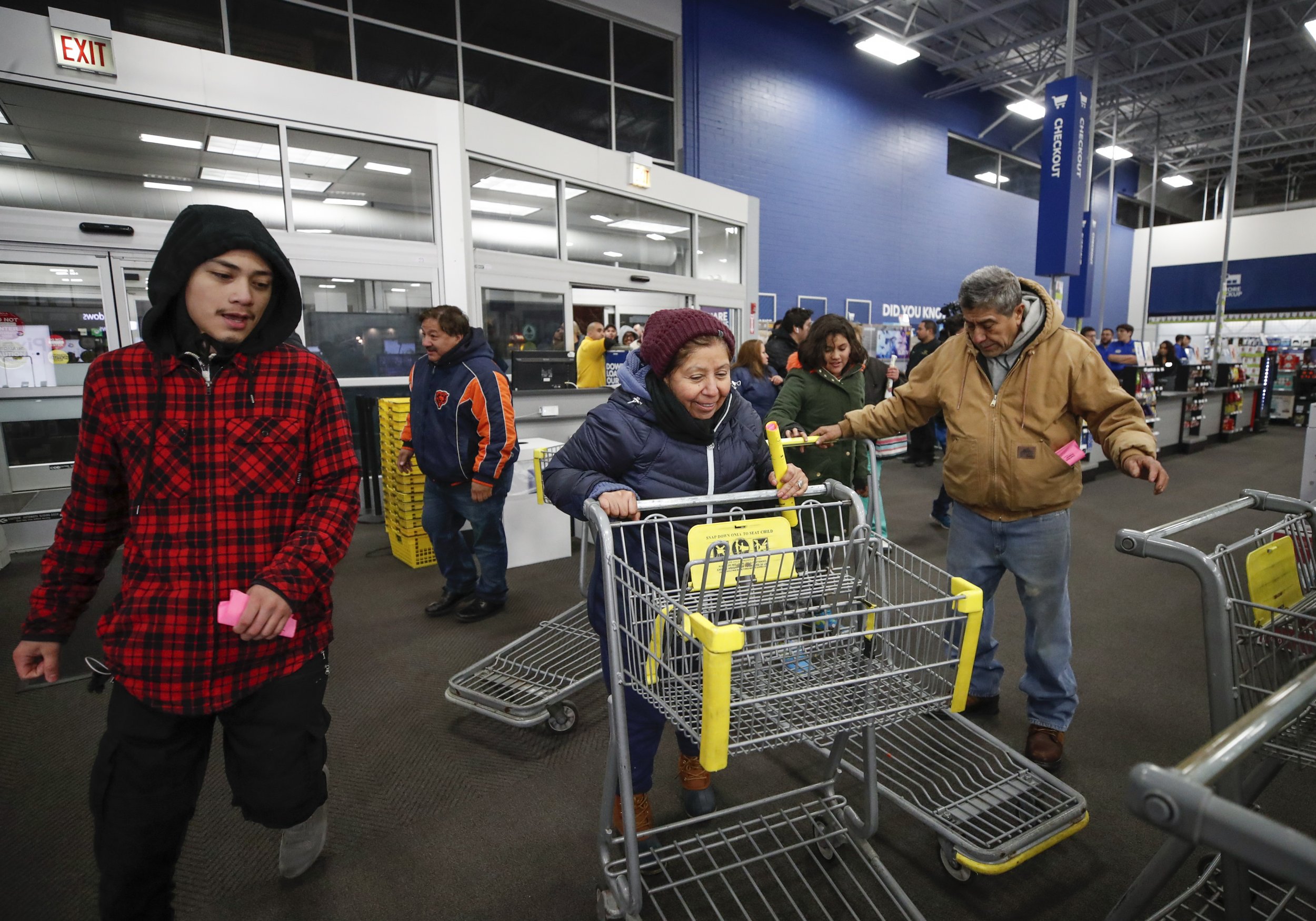 Depending on how heavily you celebrate New Year's Eve, you may not feel like traipsing to the shops on New Year's Day. But retailers keen to shift the last of their Christmas stock are determined to get you through their doors—or at least onto their websites—with some serious discounts.
Below are the best sales from some of your favorite stores:
Nordstrom: January 1 is the final day of Nordstrom's December Half-Yearly Sale. Online it ran from 00:00 ET Christmas Day until 00.00 ET January 2. In store it began Wednesday and finishes New Year's Day. A Nordstrom spokesperson told Newsweek customers can expect discounts of up to 50 percent across various items. Brands including Alice + Olivia, Theory, Rebecca Minkoff, Something Navy and Vince will see reductions.
Dillard's: Previous years have seen customers pile into Dillard's stores in their hundreds to snap up a deal during their one-day-only New Year's Day sale. Online and instore, the company usually offers significant discounts on New Year's Day, but the company did not immediately respond to Newsweek's request for details about this year. Past sales have been available online at www.dillards.com/c/New-Years-Day-Sale.
Amazon: The online giant is offering year-end sales through December 31. Everything from electronics to pet supplies have serious discounts of almost 70 percent. Most products have more modest drops, but prices are changing all the time as certain item's sales end.
Best Buy: The chain is offering up to 35 percent off certain appliance deals during its year-end sale, which finishes New Year's Day. If you spot a better price elsewhere, you may be able to get a Best Buy product even cheaper with the company's Price Match Guarantee.
Sephora: The cosmetics company has held January sales in previous years. But a spokesperson could not confirm if this New Year's would see any special discounts. The brand already held an early holiday sale for "Rouge beauty insiders" in October and November. Certain high-spending customers were able to buy discounted items from October 26-29, while other "beauty insiders" had to wait until November 2-5.
Bloomingdale's: Although the store's holiday sale ended Christmas Eve, Bloomingdale's still has a host of discounts to take you into the new year. In-store and online, the retailer is offering $50 off every $350 spent on all Briggs & Riley Luggage up to New Year's Eve. The store is also offering a free soup bowl when you purchase certain place settings from brands including Kate Spade New York, Lenox and Waterford until January 6.
Brand "Loyallists" can also get double store points on their beauty purchases until December 31. But you'll need to use them quickly as Bloomingdale's website warns: "On December 31 of each year, 75 percent of all remaining points on your account will be forfeited."