To Avoid New Year's Drinking Ban, Group Builds Tiny Private Island in New Zealand Waters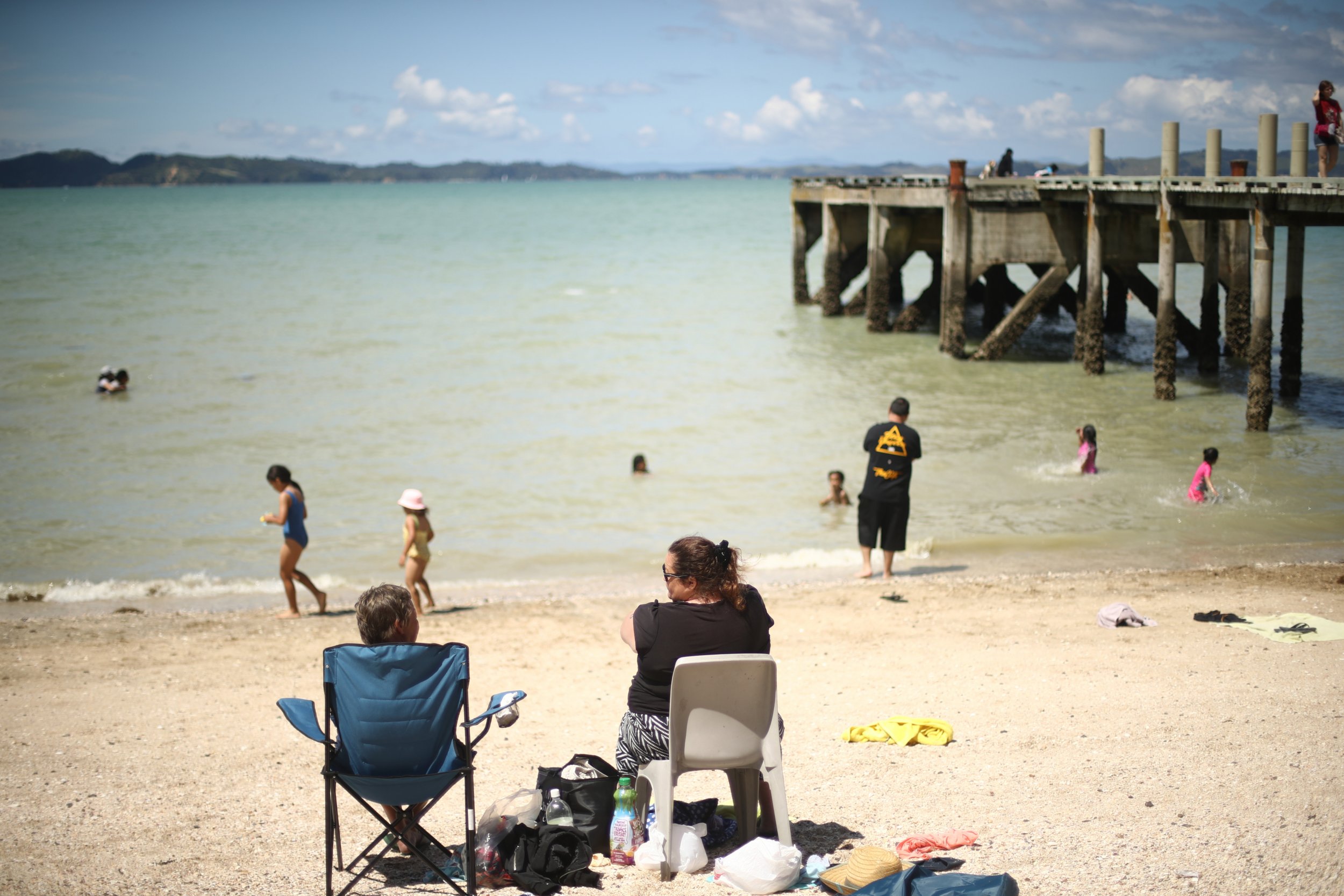 A group of people celebrating the New Year in New Zealand built their own tiny private structure in coastal waters to avoid an island-wide liquor ban that was in effect during New Year's events.
The group of "Kiwis" built the sand structure during low tide on Sunday off the coast Tairua, a town on New Zealand's northern island, according to local news, and then waited for the rising tide to surround them.
The Sydney Morning Herald tweeted a picture of the man-made alcohol island and reported that members of the group joked that they were in "international waters" and thus free from the alcohol ban that extended to beaches and outdoor events. The inhabitants of the island in the Tairua estuary rang in the 2018 New Year with alcoholic beverages.
"That's creative thinking—if I had known that I probably would have joined them," John Kelly, a local commander inspector, told the The New Zealand Herald. The paper reported that the group was seen with a cooler and picnic table on the sand-mound private island. People in kayaks and on stand-up rafts paddled around them.
The tiny island was still intact on New Year's Day, according to a report from BBC. Public drinking was banned on the entire Coromandel Peninsula to deter violence during the holiday, and violators could have faced fines up to $250. Local police in Whangamatā patrolled on Saturday and Sunday to enforce the ban.
"That's the one thing I absolutely love about the Coromandel: the inventive nature of the people. It's about creativity. The legal reality is somewhat different,'" said Mayor Sandra Goudie, the mayor of Thames-Coromandel.
Similar drinking bans were in effect for major world celebrations of the new year, including in New York City. New York's Times Square prohibits bringing alcoholic drinks to the celebration, where an estimated 2 million people gathered to usher in New Year's Day 2018.