New Year's Eve Traditions Around the World 2018: How They Celebrate In Spain, Russia, Iceland and Other Nations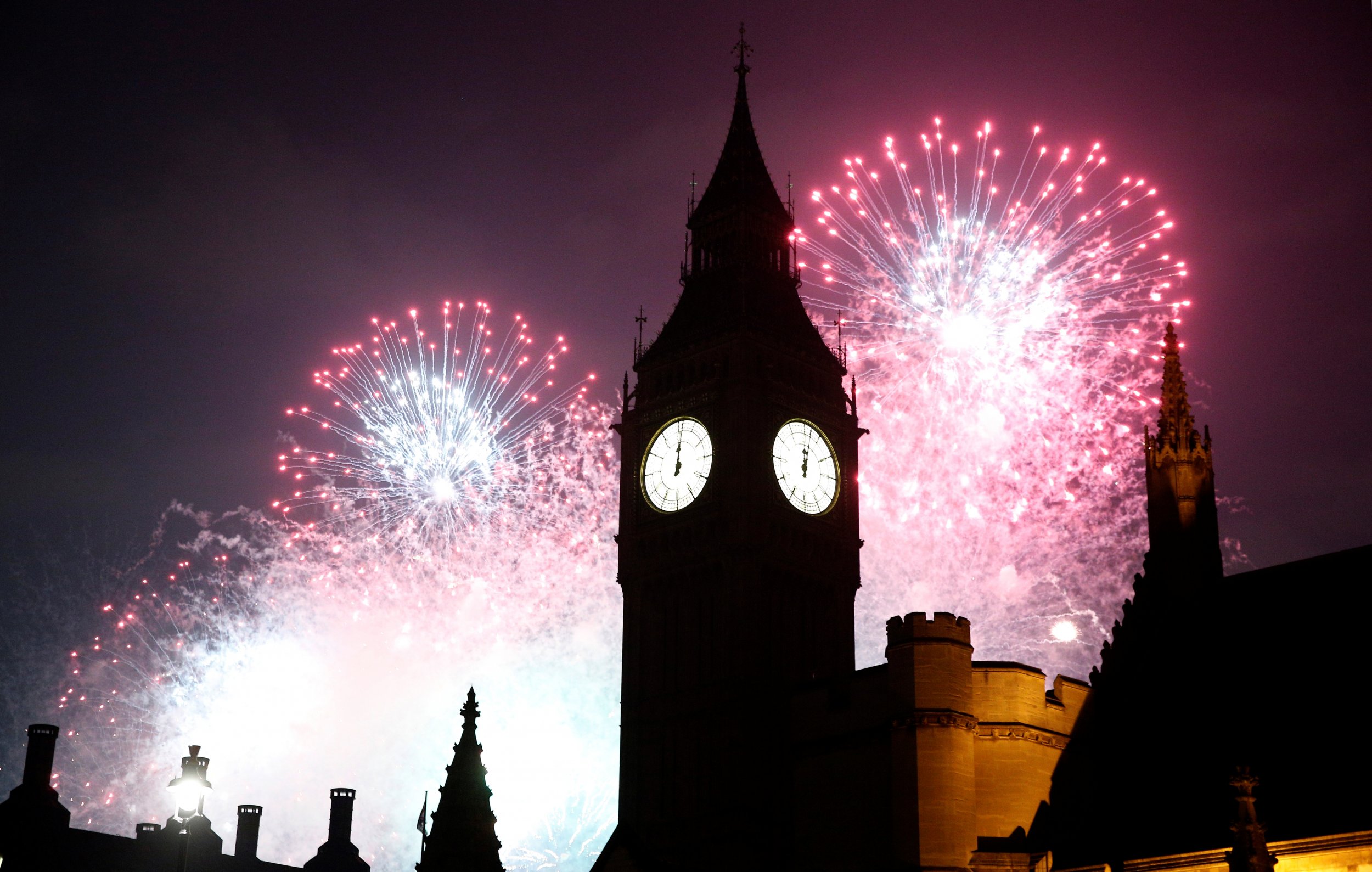 Smashing plates, fireworks in the street, partying in underwear — this might sound like a crazy New Year's Eve party, but in other parts of the world, these actions are time-honored traditions. Celebrating New Year's Eve in some nations can bring in your new year in a way you would have never even imagined. If drinking at home or shouting all night in a crowded bar don't seem like your ideal New Year's night, think about how it would go down around the world:
SPAIN
New Year's Eve in Spain includes lots of grapes and partying in your underwear at midnight — but not quite in the way you'd think. Until the moment the new year begins, Spaniards usually spend the night, called Nochevieja ("old night") at home, watching a countdown on TV. As midnight approaches, it's common to wear red underwear for the night — a good luck charm for the coming year. At the stroke of midnight, Spaniards chow down a dozen green grapes, each one symbolizing good luck for every month of the coming year. Only after this do they hit the streets and party — usually, very late into the morning.
RUSSIA
In Russia, New Year's Eve is truly the grand finale of every year — it's considered the most important annual holiday, even more so than Christmas (which Russians celebrate in January). Even so, it's often a quiet family affair featuring a late dinner and a televised address by Russian President Vladimir Putin airing minutes before midnight, in which he reflects on the year about to pass. Only after midnight do Russians flood the streets for concerts, fireworks, and parties, with Moscow's Red Square being the national center of attention. This is actually the first of two New Year's celebrations in Russia every year — on January 14th, Russians commemorate the so-called "Old" New York based on the Orthodox calendar. That one typically has more family time and less partying.
UNITED KINGDOM
New Yorkers have the ball drop; Londoners have Big Ben. In one of the few New Year's Eve traditions as famous as New York's Times Square extravaganza, London rings in each new year by chiming Big Ben for more than 100,000 revelers who gather around the River Thames. The bell tolls at midnight, followed by a massive fireworks display and partying in the streets. Starting this past August, Big Ben's bells started a four-year period of silence for renovations on the Palace of Westminster that will last until 2020. But a few exceptions will still be made every year, and New Year's Eve is one of them, so the bells will ring as usual.
ICELAND
The isolated Nordic nation truly has a blast for New Year's Eve. Iceland lifts its national ban on fireworks for the week of New Year's Eve, meaning that Icelanders stock up and celebrate each year by setting off explosions for hours on the big night. The fireworks displays over Reykjavik make the Fourth of July look like a warmup. If that wasn't hot enough, Iceland has a tradition of lighting bonfires, called "Áramótabrenna," as a symbol for cleansing the past year and starting anew.
DENMARK
There are a lot of ways to vent your frustrations about the year about to pass. Denmark has its own tradition for this: Smashing glass. It's a New Year's Eve ritual in Denmark to save up unwanted glassware items and then smash them against the front doors of friends and loved ones, as a noisy symbol of destroying the problems of the past year. It's considered a compliment for people to have many of their friends smashing plates on their doors around midnight. So while much of the world wakes up January 1 with a hangover, popular Danes will awake to a heap of glass outside their homes.