New Year's Eve NYC Live Stream 2018: Watch Times Square Ball Drop Online, on TV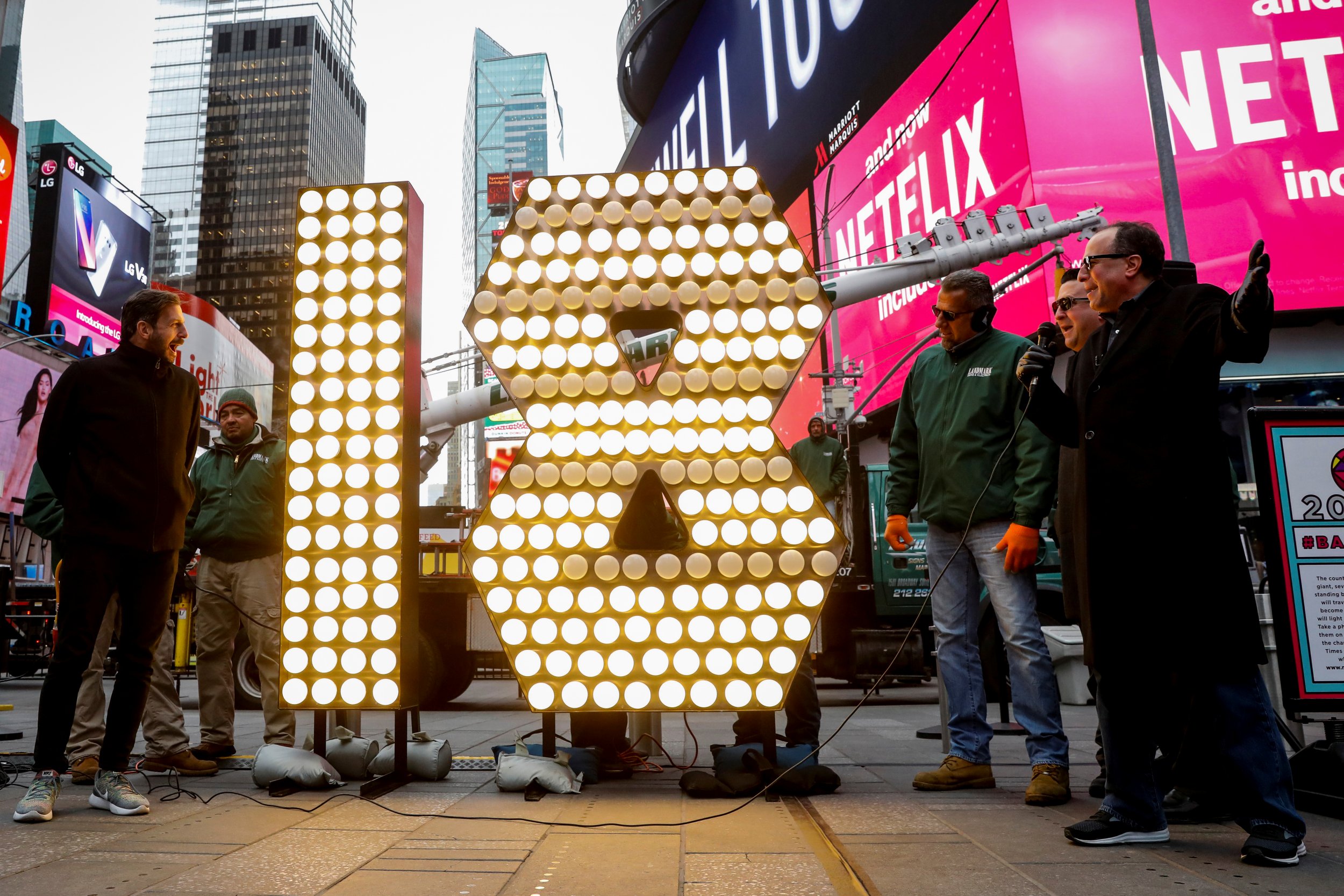 Times Square has been a New Year's Eve gathering spot since 1904 ticked on into 1905, and the descent of a giant ball became an annual tradition three years later. For over a century, people flocked to the center of Manhattan to celebrate and greet the new year, and this one will be no exception. Nearly a million people are expected to ring in 2018 in Times Square.
But if walking through Times Square on a regular day sounds like a nightmare, let alone squeezing yourself into the holiday crowds, getting barricaded in and waiting for hours in below-freezing weather with no public restrooms available—or if you can't make it to New York City—then fret not. You can watch the festivities from the warmth and comfort of the indoors, where drinking is legal (for the 21+ crowd, of course) and bathrooms… well, exist.
You can watch the free livestream on your phone at TimesSquareNYC.org, NewYearsEve.nyc, Livestream.com/2018 or TimesSquareBall.net,
Another option would be to download the Times Square Official New Year's Eve Ball App from iTunes or the Times Square Official Ball App from Google Play.
Times Square New Year's Eve
The official event will feature performances by Andy Grammer, who will sing several of his own songs as well as John Lennon's "Imagine" right before midnight; country music star Lauren Alaina; Kinjaz, perhaps best known for appearing on America's Best Dance Crew; eight performers in the Tongliang Athletics Dragon Dance from Chongqing, China; and the USO Show Troupe. The event will also cut to several performances from ABC's "Dick Clark's New Year's Rockin' Eve" and the Fox special.
The event will be hosted by Allison Hagendorf, a television personality, live announcer and the global head of rock at Spotify. The official webcast, hosted by Jonathan Bennett (Mean Girls, Cake Wars), is scheduled to begin at 6 p.m. to coincide with the raising of the ball to the top of the pole at One Times Square (Broadway at 43rd Street) and will run through 12:15 a.m. This year's special guest, who will join Mayor Bill de Blasio to push the button signaling the ball drop, will be Tarana Burke, co-founder of the Me Too Movement and Just Be Inc.
Dick Clark's New Year's Rockin' Eve With Ryan Seacrest (ABC)
This annual broadcast event with Ryan Seacrest at the helm begins at 8 p.m. ET. He'll be joined by Jenny McCarthy, the actress, comedian and anti-vaccine activist, in Times Square while the singer Ciara will host the Los Angeles festivities and actress Lucy Hale will host a central time zone countdown in New Orleans. Mariah Carey will headline the event—let's hope it goes better than it did last year—and other performers in Times Square and other locations include Kelly Clarkson, Halsey, Khalid, Shawn Mendes, Hailee Steinfeld, Nick Jonas, Sugarland, Camila Cabello, Imagine Dragons and Britney Spears. Watch on TV or log in with your provider to watch online here.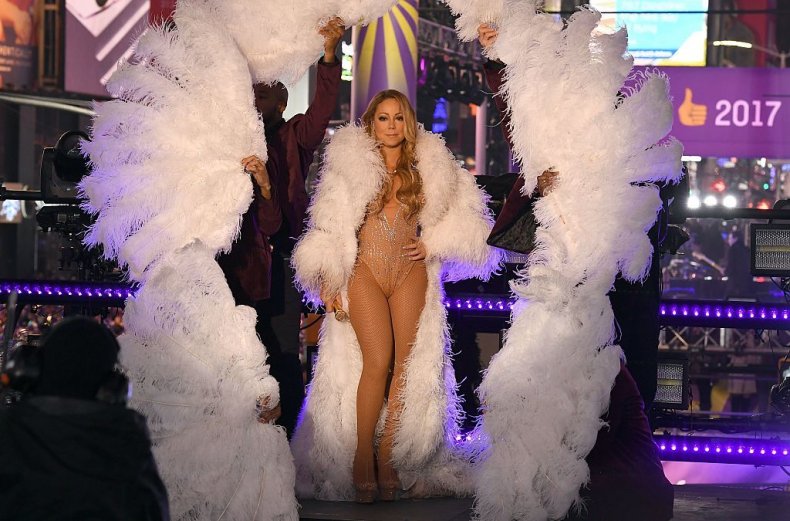 New Year's Eve With Steve Harvey: Live From Times Square (Fox)
Steve Harvey (The Steve Harvey Show, Family Feud) will host Fox's New Year's special for the first time this year. The program is scheduled to air in two parts, from 8 to 10 p.m. ET and from 11 p.m. to 12:30 a.m. ET. The journalist and actress Maria Menounos will co-host, Neil Diamond will lead a sing-along and there will be performances by Celine Dion, the Backstreet Boys, Macklemore featuring Skylar Grey and Flo Rida. Watch on TV or online here.
New Year's Eve Live With Anderson Cooper and Andy Cohen (CNN)
CNN may have cut ties with comedian Kathy Griffin (after she posted a photo and video of herself holding the fake decapitated head of President Donald Trump), but that doesn't mean there won't be a New Year's Eve special from Times Square. Andy Cohen (Watch What Happens: Live) will take Griffin's place alongside his old friend Cooper. The two are no strangers to one another's company; they tour a live show together called AC2. Watch starting at 8 p.m. ET on TV or log in with your provider to watch online here.