New Year's Eve NYC Live Stream 2019: Watch Times Square Ball Drop Online, on TV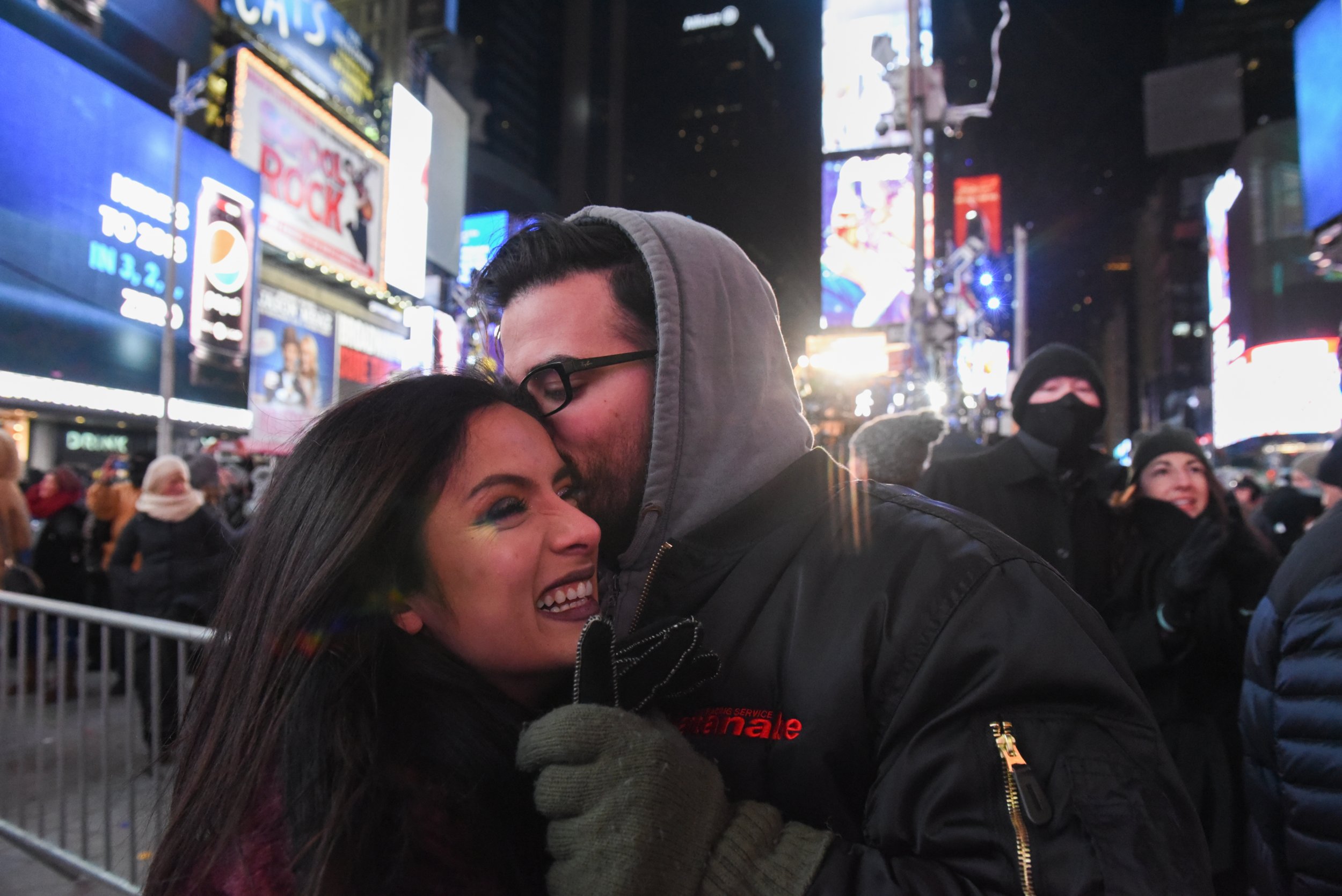 Every year, about a million people pack into New York City's iconic tourist destination, Times Square, for the chance to see the ball drop and ring in the New Year in the Big Apple. For those who prefer their end-of-year fun in smaller doses, the celebrations will be streamed online and on television to be admired from the comfort of home.
About a billion people each year tune in from around the globe to see the Waterford Crystal Times Square New Year's Eve Ball drop just before the stroke of midnight, a tradition steeped in over a century's worth of history. For 2019, the ball is made up of over 2,500 Waterford crystal triangles, cut to resemble butterflies, small rosette cuts, starbursts, diamond cuts and intricate wedge cuts.
There may be only one Times Square in the whole world, but New Year's Eve revelers have a variety of networks and hosts to watch the ringing in of the New Year.
Times Square New Year's Eve Ball Drop Live Stream
Newsweek subscription offers >
The official Times Square celebration set up a commercial-free, live broadcast of the festivities. Beginning on Monday at 6 p.m. EST with the ball raising, viewers can watch performances, behind-the-scenes interviews and the moment the clock strikes midnight here until 12:15 a.m. EST.
The show will be streamed live on multiple websites, including TimesSquareNYC.org, NewYearsEve.nyc and TimesSquareBall.net.
In celebration of journalism and press freedom, the Committee to Protect Journalists will be special guests at the event. The organization will join New York City Mayor Bill de Blasio in pushing the Waterford Crystal button and leading the 60-second countdown to the New Year.
Dick Clark's New Year's Rockin' Eve With Ryan Seacrest (ABC)
Newsweek subscription offers >
ABC's iconic Dick Clark's New Year's Rockin' Eve, now hosted by Ryan Seacrest, will be headlined by singer Christina Aguilera. With more than five hours of musical performances, the broadcast of the yearly event will begin at 8:00 p.m. EST on the ABC Television Network.
ABC will also broadcast the festivities on its website, which you can watch here. It will also be available to watch on mobile devices through the ABC mobile application.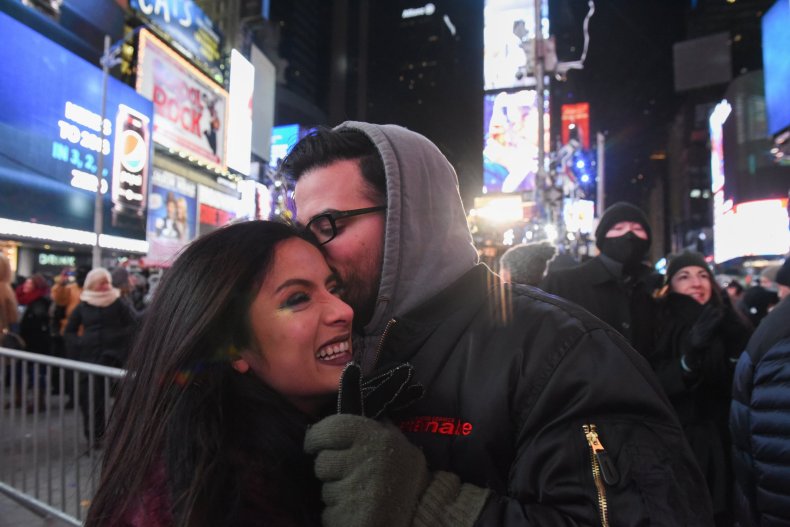 New Year's Eve With Steve Harvey: Live From Times Square (Fox)
Fox will host its own celebration on December 31 into January 1, 2019, beginning at 8 p.m. EST and available to be watched on local Fox channels. It will air in two parts, from 8 p.m. EST until 10 p.m. EST, and 11 p.m. EST until 12:30 a.m. EST. This year's event will once again be hosted by television personality Steve Harvey; actress and journalist Maria Menounos will co-host. The award-winning musician Sting will perform, as well as Robin Thicke and Florence + The Machine and several others.
Fox will also broadcast the performances and celebrations live on the internet, which viewers can watch here.
New Year's Eve Live With Anderson Cooper and Andy Cohen (CNN)
After parting ways with comedian Kathy Griffin, journalist Anderson Cooper and Bravo producer Andy Cohen took over the reins of hosting CNN's New Year's special. Back for the second time, Cooper and Cohen will once again lend their talents to the annual event. Beginning at 8:00 p.m. EST, the broadcast will continue until 1:05 a.m. EST on Tuesday morning.
For those who won't be in Times Square for the New Year, they can watch the live stream on CNN's homepage here. It will also be available on CNN's mobile applications for iOS and Android and can be viewed on CNNgo, here.
At 12:30 a.m. EST, CNN hosts Brooke Baldwin and Don Lemon will count down to midnight with the Central Time Zone from New Orleans.​
New Year's Eve NYC Live Stream 2019: Watch Times Square Ball Drop Online, on TV | U.S.