New Year's Eve Party in Berlin to Have 'Safe Zone' for Women After Concerns Over Sexual Assault Attacks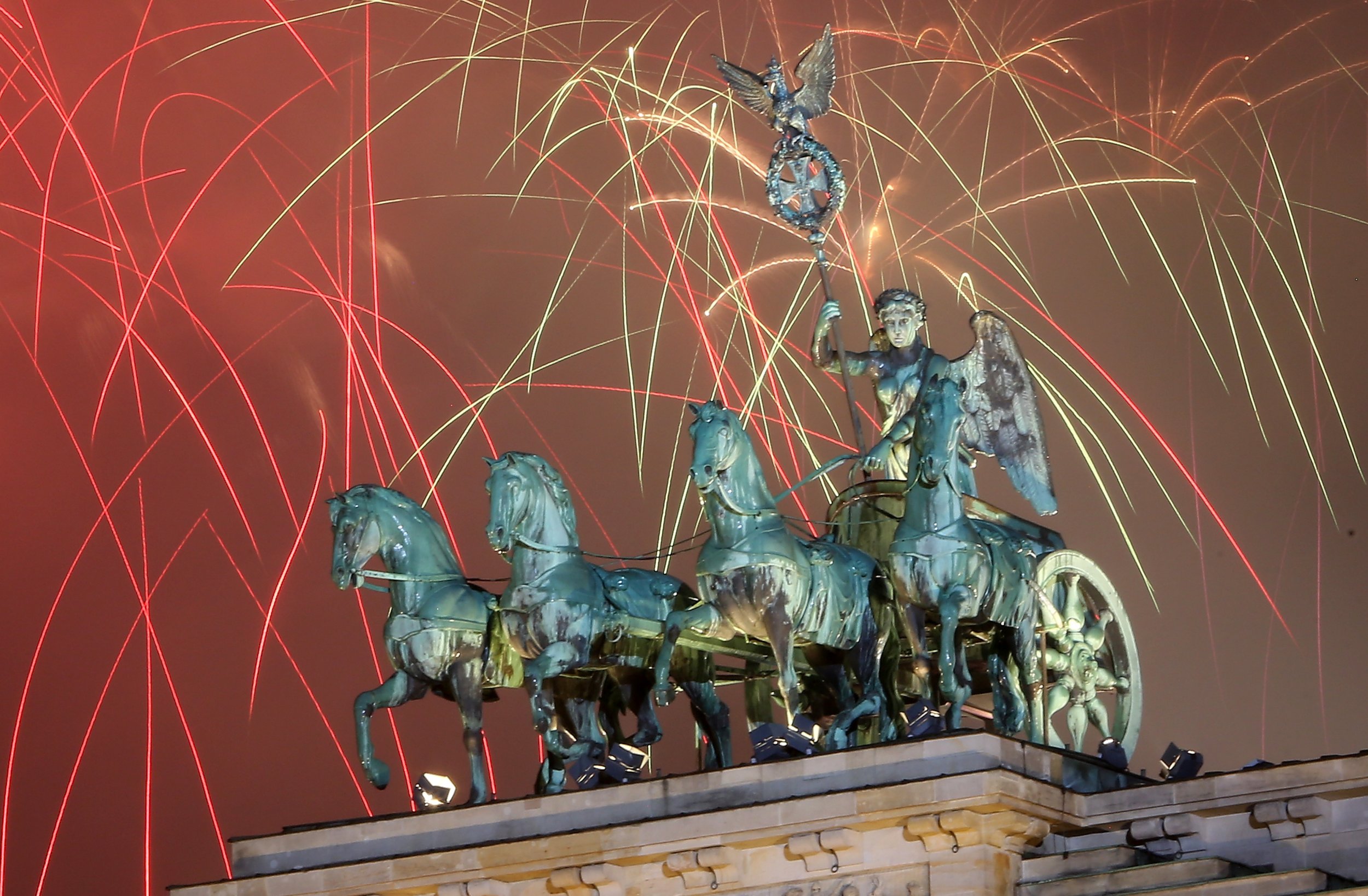 Berlin organizers are taking extra precautions this New Year's Eve by creating a women-only safe zone after scores of women said men sexually assaulted them during festivities across the country last year.
The German Red Cross will staff the zone at the Brandenburg Gate party where women can seek help if they are made to feel uncomfortable or harassed, according to BBC.
In 2016, authorities across Germany received hundreds of complaints from women at New Year's Eve parties alleging sexual assault against them. Police received 90 complaints from women attending a celebration in Cologne.
Authorities said groups of men encircled women at the Cologne event, groping and robbing them. Witnesses described the gangs as foreign men with a "North African or Arabic" appearance, fueling tensions between Germans and migrants in the area.
Similar attacks took place in Hamburg, where men attacked 10 women. At the time, Chancellor Angela Merkel condemned the attacks.
"Everything must be done to investigate as completely and quickly as possible those who are guilty and to punish them regardless of how they look, where they come from or what their background is," she said.
Far-right groups blamed German leaders for allowing migrants into the country, arguing that the attacks were a result of the migrant crisis. More than 1.1 million migrants entered the country in 2015 with 10,000 arriving in Cologne.
"It is time to send a signal," Christopher Freiherr von Mengersen, head of the nationalist Pro-NRW movement, based in the state of North Rhine-Westphalia, told The New York Times. "We locals can no longer put up with everything that is being routinely swept under the rug based on a false sense of tolerance."
Following the New Year's Eve attacks, women reported being sexually assaulted at another festival in May 2016 at Berlin's Carnival of Cultures event. Berlin authorities said that during the holiday weekend, eight women said they were surrounded and touched inappropriately.
Berlin police spokesman Thomas Neuendorf told Deutsche Welle that groups of men surrounding and robbing women have become "increasingly common in Berlin," so much so that the department has set up a special investigation unit.
The attacks have led police to increase security and video surveillance, as well as deploy more officers, for this year's New Year's Eve celebrations across Germany. Authorities are also on high alert for Sunday's events after a truck plowed into a Christmas market last December and killed 12 people.