Mall of America Shooting Sees Two Hit, Shoppers Fleeing on New Year's Eve
A New Year's Eve shooting at the Mall of America left several people injured and shoppers scrambling for safety, according to police.
The shooting occurred on the third level of the mall, located in Bloomington, Minnesota, at about 4:30 p.m. Police put the mall on lockdown for roughly 45 minutes.
Officers arrived at the scene quickly after shots were fired and found one man on the floor with a gunshot wound to his leg, according to the Associated Press. First responders took him to a local hospital, and he is expected to survive.
Police believe the man likely knew the shooter and was involved in some sort of altercation with him.
"It does appear there was an altercation between two males before the shot was fired," Deputy Bloomington Police Chief Kim Clauson said during a press conference.
A second man was also grazed by the bullet, and first responders treated him at the scene, the AP reported. He was a bystander and did not know the shooter.
Police continue searching for the shooter, who fled the mall following the shooting.
One shopper, Harlie Vaughn, told local news station WCCO she was inside Barnes & Noble at the time of the shooting and thought one person in the store was going to have an anxiety attack.
"When you don't know, it's a lot more anxiety," she said.
Two cousins—12-year-old Kristina Charter and 13-year-old Kira Alexander-Jackson—took shelter in a shoe store. They were separated from Alexander-Jackson's father, who was in an IKEA.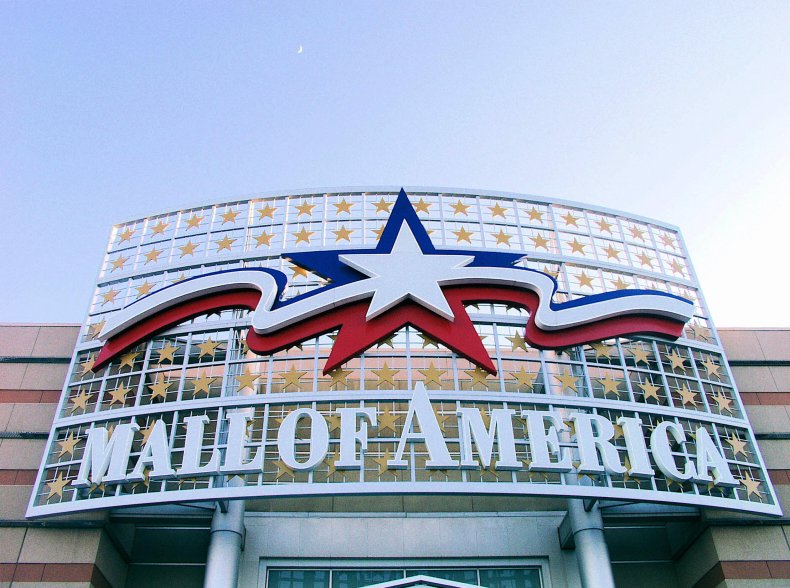 "We walked out and it was on the intercom, 'If you're not in a safe place, find one. Seek shelter. I wasn't really scared, because I've thought about this moment randomly in my life. Just like, 'I wonder what would happen?' So I wasn't really scared, trying to keep calm," Charter said.
Alexis Gonzalez, who works at the Windsor clothing store, told the Star Tribune people "got frazzled" when they heard the shot.
"We started seeing from out our store window that people were upstairs running. That's when a girl came in our store saying someone got shot, and that's when the mall lockdown alarms started, and people started rushing into our store," Gonzalez told the newspaper.
Videos posted to social media showed people rushing to get out of the mall.
Mall of America wrote on Twitter: "Thank you to all of our guests and tenants who responded quickly and followed security guidance during tonight's mall-wide lockdown. We can confirm an incident occurred this evening and the lockdown has since been lifted. MOA is scheduled to reopen Saturday at 10 a.m."
Guns are banned on the property, but there are no metal detectors, according to the Star Tribune.
Newsweek reached out to the Mall of America for further comment Saturday morning. This article will be updated with any response.