New Year's Storm Expected to Flood Some Southeast Rivers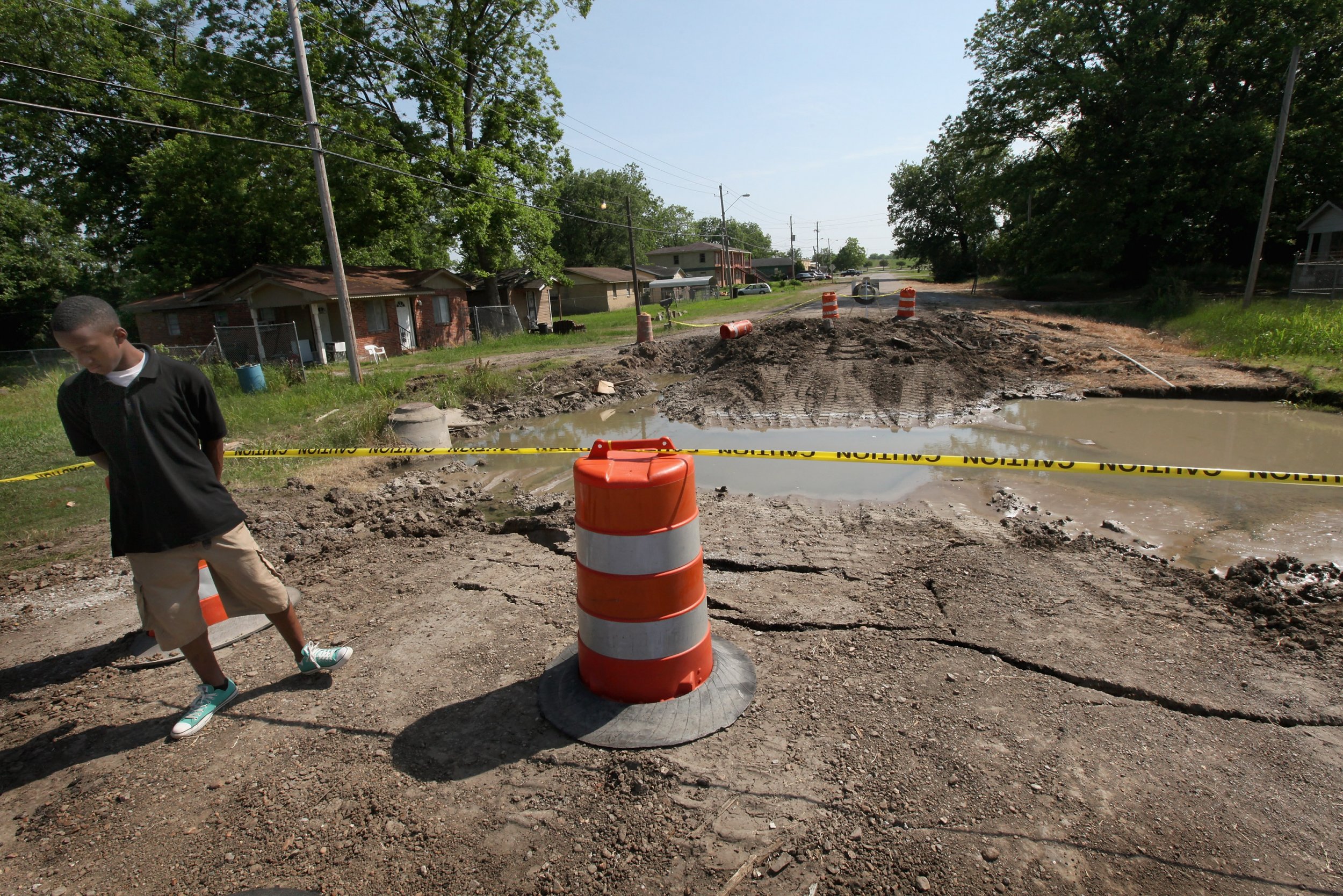 The New Year enters with a bang, not a whimper, as weather forecasters predict renewed flooding to assault some rivers primarily in the Southeast, starting again Saturday.
New Year's Eve revelers may want to plan for option B as heavy rains continue to pose a threat as 2019 approaches. Rain gear may be necessary for traveling part-minded party-goers, especially in the Lower Mississippi Valley, according to the National Weather Service.
CNN meteorologist Ivan Cabrera said southern Mississippi and Alabama, especially, should expect river flooding that could bust some records.
"I'm not expecting the foot of rain some areas in the Southern US received," said Cabrera. "An additional 1 to 3 inches may renew flooding concerns due to saturated soils. Some areas in the South will in fact make a run for wettest year on record with the last few storms filling rain gauges to record levels."
Traveling may be a pain, as 9,000 flights were delayed on Friday. Flight Aware provides travelers an ongoing list of delayed flights.
But weather forecasters say the worst is over, though, after a storm heading into the Atlantic killed six people in the Midwest and South mid-week, CNN reported.
In the Great Plains and Upper Midwest, a blizzard with 55-mile per hour-plus winds and a foot of snow swept through, then blew into the East in the form of heavy rainfall and high winds.
On Friday, areas of Louisiana and Mississippi, more than 11 inches of rain fell, prompting flash flood warnings to more than 50 million people in a swath from Louisiana to New Jersey.
Meanwhile, Saturday in the Southwest, from the Four Corners region into west Texas, temperatures of only 15-to-25 degrees will be well below normal, according to the National Weather Service.
In central and northern New England, temperatures will be in the 10s and 20s. In the Mid-Atlantic, temperatures are expected to be in the 40s and in the 50s in the Carolinas.
From the Dakotas east into the Great Lakes, above-normal temperatures precede a cold front moving from the Rocky Mountains on Sunday.
CNN provides a live radar storm tracker here: https://www.cnn.com/interactive/storm-tracker/