New York Is the Fourth Most Expensive City in the World to Get Drunk In
Letting your hair down on a Saturday night is a universal sticking plaster for the humdrum routine of the working week. But how much it will set you back can vary wildly depending on the city you call home.
At just $20.35 for a night out on average, Mexico City is the cheapest city in the world to spend a Saturday night, according to research by UBS. And, as shown in the chart created by Statista below, hitting the bottle in Zurich can set you back as much as $93.77. When it comes to the U.S., Miami came in second in the world at $87.18, while New York landed at fourth place at $78.44.
Arguable Saturday night essentials of two drinks, club entry fee, a taxi ride to said club, and a Big Mac to settle a booze-filled stomach were taken into account by the researchers.
Their research revealed huge gaps in the average cost of each element of a night out. In Moscow, for instance, club entry was cheaper than a Big Mac. But in Miami, club entry was among the highest, nudging $40.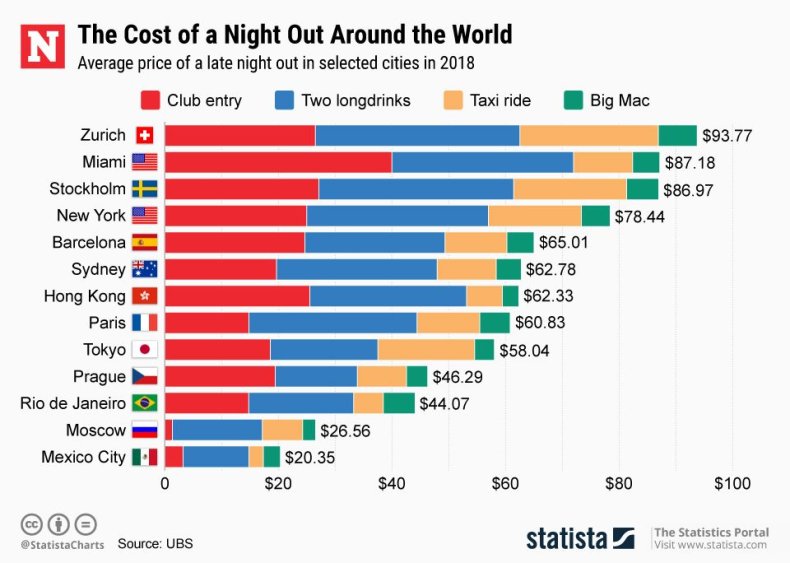 And Zurich isn't just expensive if you want to hit up a nightclub. The UBS report showed that it was the most expensive city in the world to live in generally, too. Researchers based their findings on the basket of goods and services that represent the typical spending habits of a European family made up of three people, as well as the cost of rent. Geneva came second, followed by New York, Oslo, Copenhagen, Tokyo, Paris, London, Chicago and Milan.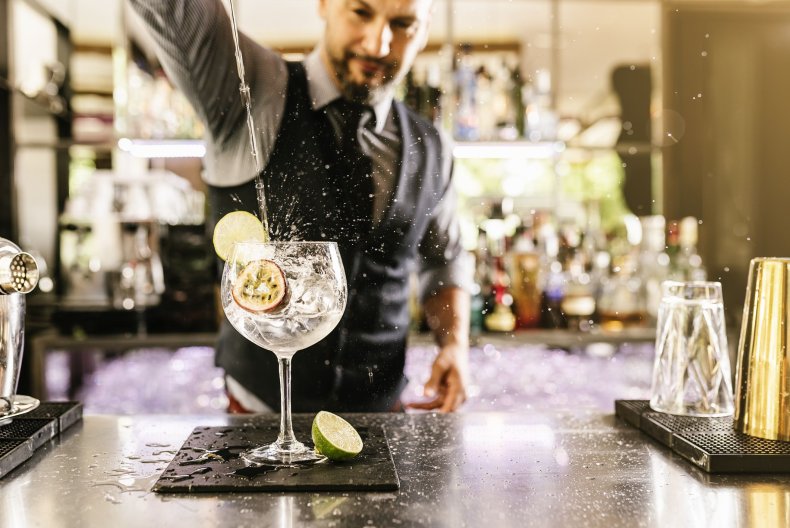 The Economist Intelligence Unit's latest Worldwide Cost of Living report, however, named Zurich as the second most expensive city, tied with Paris. Singapore instead took the the top spot, with Hong Kong coming in fourth, followed by Oslo, Geneva, Seoul, Copenhagen, Tel Aviv and Sydney.
The report released in March showed that, on average, cities in Asia Pacific and Europe were the costliest. Breaking with past trends, low inflation saw Tokyo drop from first place in 2013 to 11th in the survey. Meanwhile, Sydney leaped up four places to claim tenth place.
And the authors of the report warned of a "bumpy ride ahead." After five years of decline, oil prices rebounded in 2017, which will impact economies that rely heavily on oil.
"This could mean austerity, economic controls and weak inflation persisting in affected countries, depressing consumer sentiment and growth," the authors said. It's enough to make you reach for a drink.