New York AG Blames Opioid Makers, Distributors for Record Number of Overdose Deaths
New York Attorney General Letitia James blamed opioid manufacturers and distributors in a Wednesday evening statement for the record number of deadly drug overdoses amid the COVID-19 pandemic.
James stated that this is a serious issue in both New York and the United States.
"We are in the throes of dual crises, both of which have ravaged our communities and claimed far too many lives," said Attorney General James. "As we recover and rebuild from the COVID-19 pandemic, we must not forget to reflect on the impact drug overdoses have had on our state and our nation."
"The United States lost a record high of 93,000 lives last year due to drug overdoses. This excruciating loss overwhelmingly comes at the hands of the different opioid manufacturers and distributors responsible for an epidemic that has decimated communities across New York and the rest of the country," James continued.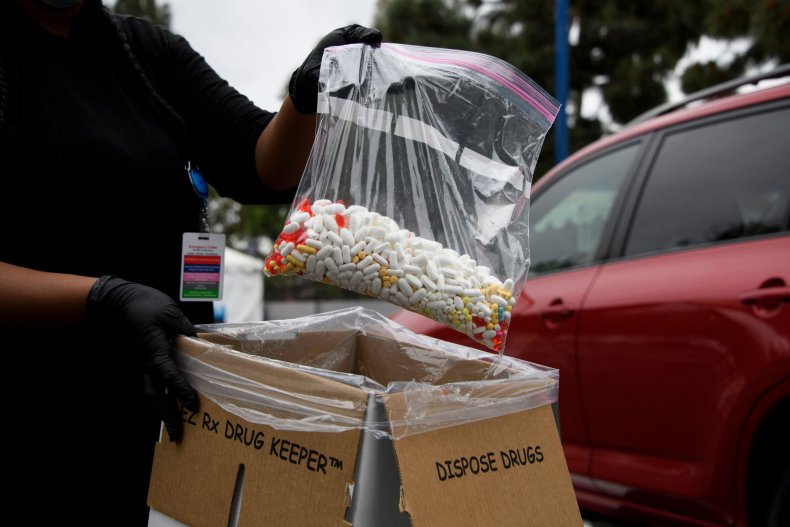 Attorney General James ended by vowing to provide extra resources for New York citizens during this crisis.
"These new numbers are a painful sign that swift and concrete action is desperately needed. That is why I have devoted, and will continue to devote, my efforts to sending every dollar possible, as quickly as possible, to local communities to fund opioid abatement efforts. We've already secured the delivery of hundreds of millions of dollars to New York for prevention, treatment, and recovery programs, but more is needed as this crisis is far from over," Attorney General James concluded.
Nearly 93,000 people died from a drug overdose in 2020 during COVID-19, according to the Centers for Disease Control and Prevention (CDC), which is a record high.
In May of 2014, a lawsuit was filed against opioid manufacturers Johnson & Johnson, Endo, Teva, and Allergan. These companies, along with other parties, were accused of using dishonest marketing tactics to drive sales which ended up causing a surge in opioid usage and addiction.
Specifically in New York City, Johnson & Johnson pledged to deliver $230 million to New York State due to the opioid crisis in June 2021. This was the largest monetary settlement ever secured, with Attorney General James at the helm of the offering.
"The opioid epidemic has wreaked havoc on countless communities across New York state and the rest of the nation, leaving millions still addicted to dangerous and deadly opioids," said James at the time. "Johnson & Johnson helped fuel this fire, but today they're committing to leaving the opioid business — not only in New York, but across the entire country. Opioids will no longer be manufactured or sold in the United States by J&J."
"While no amount of money will ever compensate for the thousands who lost their lives or became addicted to opioids across our state or provide solace to the countless families torn apart by this crisis, these funds will be used to prevent any future devastation."
Currently, there are a number of states that are seeing an increase in COVID-19 cases as the delta variant continues to spread. The CDC also reported that the seven-day average of new infections has toppled 21,000, which is the highest numbers on record since last May.