New York AG James 'Happy to Expose' Cuomo as He Mulls Attorney General Run
New York Attorney General Letitia James says she'd be "more than happy to expose" former Governor Andrew Cuomo's record if he decides to run against her as an independent in 2022.
"We'll see," James told New York Magazine. "If [Cuomo] wants to talk about his record, I would be more than happy to expose his record."
Cuomo is preparing to make a political comeback now that the criminal investigations into allegations of sexual misconduct by the former governor have crumbled in the months following his resignation from office.
On Monday, Cuomo unveiled a new ad called "Politics vs. the Law" in an effort to clear his name, pointing to "the rejection of the Attorney General's findings by five separate District Attorneys as well as expose revelations of the prosecutorial misconduct behind her report," according to a press release from his team.
Last summer, James released a damning report detailing the harassment allegations made against Cuomo by nearly a dozen women. A week after its release—and subsequent calls from top Democrats, including President Joe Biden, to resign—Cuomo announced he would step down as governor.
Despite leaving office, Cuomo has maintained his innocence and claimed James' report of being "designed to be a political firecracker on an explosive topic."
"It was a political and media stampede, but the truth will out in time. Of that, I am confident," the former governor said in his farewell remarks in August.
In response to James' recent comments, Cuomo spokesman Rich Azzopardi told Newsweek, "While no one here can help it if some people in this town continue to be fixated on him, this is blatantly false."
"From the beginning the governor been laser focused on getting the truth out and making sure that New Yorkers understand the rampant politics and prosecutorial misconduct that permeated every page of the AG's sham report," Azzopardi said. "He's never wavered from that and this approach was vindicated when five separate DAs -upstate and downstate, Democrat and Republican - looked at the report's faux conclusions and didn't advance a single case."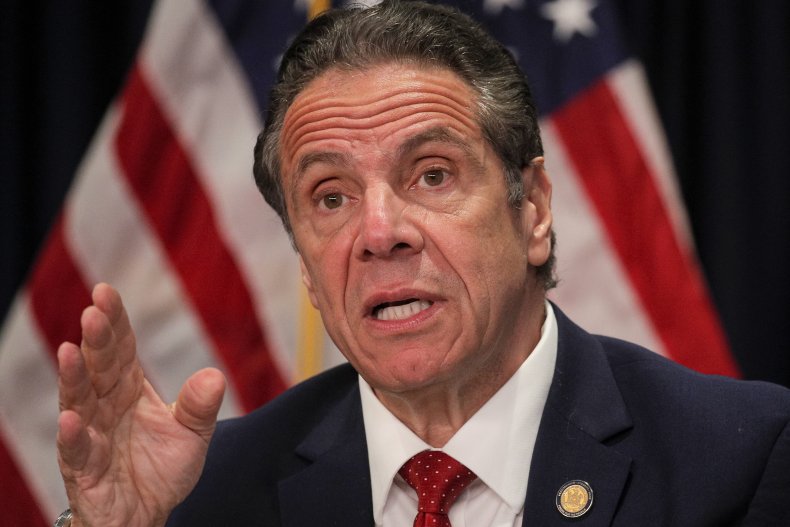 In the new profile on James published Monday, the attorney general revealed that her relationship with Cuomo had been strained since 2019, after she publicly supported the Green Light bill, which allows all New Yorkers, regardless of immigration status, to apply for a driver's license, despite Cuomo's insistence that her office rule it unconstitutional.
"Our relationship started to go south starting with the Green Light Law," James recalled, adding after the bill passed, Cuomo "flipped out and called me, and we had a spirited conversation."
James said the incident was "the first where [Cuomo] expected us to do his bidding and we didn't do it and he was embarrassed. And most important, the right thing was done and the public benefited."
While Cuomo had publicly praised James amid last year's probes, things quickly soured after the attorney general released two devastating reports—one on the sexual misconduct allegations and another on his office's mishandling of coronavirus death in New York nursing homes.
"Governor Cuomo brought me to the party. But maybe this speaks to the reason why I'm single: Once you bring me to the party, I tend to go my own way," James told New York Magazine.
In October, James announced that she would run for Cuomo's former seat but suspended her gubernatorial campaign just a little over a month later, saying she would focus on running for re-election instead.
After she announced the new bid, all other Democratic candidates withdrew their candidacy to endorse her. But Cuomo, who could run as an independent, may be going after James' seat—a position he previously held for four years between 2007 and 2010.
"The bottom line is he wants redemption," James said. "But I can't give him redemption. Only God can give him redemption."
Update 28/02/22, 3:15 p.m ET. This article was updated with comments from Cuomo spokesman Rich Azzopardi.