A farm nestled in New York's Hudson Valley known for its annual apple harvest and family-friendly attractions said it wouldn't be operational without its predominantly migrant workforce.
Jason Minard, whose family history with Minard's Family Farm dates back to the early 1900s, told Newsweek the coronavirus pandemic helped demonstrate the importance of temporary work visa programs that enable migrants to legally obtain employment in the U.S., particularly in the agricultural sector.
He put it simply.
"If the food's not grown," Minard said, "America doesn't eat."
But the pandemic isn't the only factor bringing attention to temporary work programs like H-2A, the legal process through which Minard employs workers for his farm. The recent influx of migrants seeking entry to the U.S. through its southern border has stirred conversations about the opportunities attracting migrants to the U.S. and the impact their work has on the national economy.
At Minard's farm, the workforce is comprised "pretty much 100%" of migrants. While the legal process to secure their seasonal employment contracts can seem daunting, Minard said it is well worth the effort.
Minard's Family Farm, founded in 1906, is located near Clintondale, New York, just west of the Hudson River, 87 miles north of New York City. It started as a commercial apple-growing business, and expanded in the last decade to include agritourism. It welcomes families and visiting schoolchildren to pick apples, learn about the farming business and explore other attractions, including a corn maze and hayride.
Jason Minard grew up working on his family's farm, and said he has come to think of its seasonal migrant workers as family.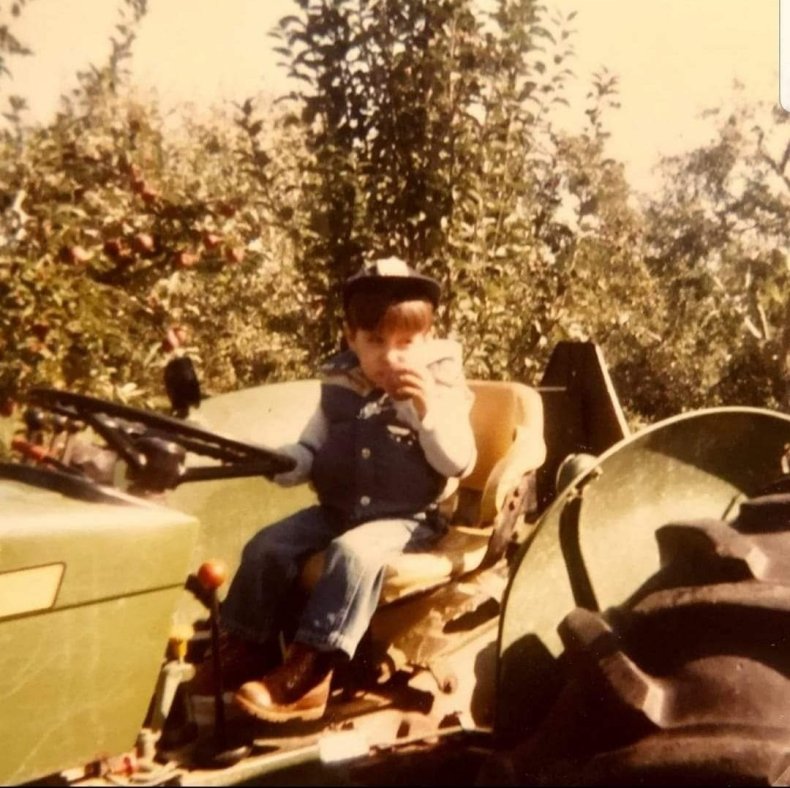 "I love the guys that come over. I can't speak highly enough of them," Minard told Newsweek. "They're such a consistent, viable and reliable workforce. And, quite frankly, we just would not be able to have harvested 300 to 400 acres of apples without them."
In addition to running the farm's agritourism operation, Minard is an attorney, who said the summers he spent in his youth working on the family farm gave him some perspective on what constitutes hard work.
"When I always thought studying was hard, I would always think back to working summers, side by side in the heat with these guys," Minard said. "They're away from their families, they live in close quarters, they become like family. And, you know, you just realize you really don't have it that hard."
Minard has gained extensive experience with the H-2A Visa process through his years on the farm. According to the U.S. Department of Labor, the program was created to provide U.S. agricultural employers with a legal method through which they could contract foreign workers on a temporary or seasonal basis. In order for employers to use this program, they must first demonstrate that there are not enough U.S. workers willing or able to perform the duties required.
Minard said he is "jaded' about the idea that migrant workers are taking jobs away from American workers, an argument that pops up in the wider debate about U.S.-bound immigration. Some of the rules within the H-2A program—including requirements for worker wages and access to work for U.S. citizens—provide protections for domestic workers, he said.
"If truly, deep down, the U.S. domestic workforce really wanted to pick these apples, in my opinion they would be out there doing it," Minard said. "I know the reality of the day-to-day that we need these H-2A workers. Picking apples is a very physically demanding job. And, look—it's been proven, tried. We've given everyone fair shots."
Advertising the available positions and demonstrating to the Department of Labor that there are not enough U.S. workers to fill the farm's needs is the first step Minard's Family Farm takes each season to acquire H-2A workers, Minard said.
After the farm requests the number of H-2A workers it needs, it must also remain open to accepting U.S. workers for half of the time that the contract is active, which Minard suggested may be one reason other businesses hesitate to use the program.
"We follow every single law by the book," Minard said. "We offer the same job opportunities to U.S. employees because we have to. But the reality of it is, they just don't last."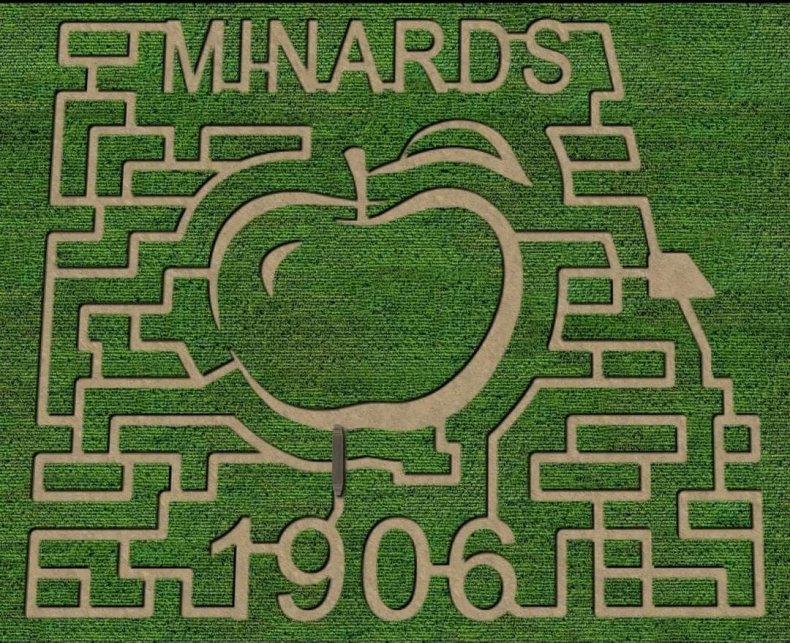 Minard's Family Farm provides housing, meals and essential transportation to its contracted H-2A workers, including the costs of bringing the workers from their country to the farm and returning them when their work is finished.
The workers are guaranteed a minimum number of working hours per week, with a pay rate equal to or above the area's prevailing wage. Minard said the guaranteed hours can be a problem for agricultural employers when weather events impact crop volume—especially when sudden storms occur after the contracts are signed but before the H-2A workers arrive.
All up-front and on-the-job costs are taken on by the employers, and they cannot impact H-2A workers' pay rates, Minard said. Other costs can pop up in the process if the employers are not meticulous in following the program's rules and updating their records. Minard said fines for housing or transportation violations can reach upward of $50,000 per worker, while repeated violations can result in fines greater than $100,000.
"It pays to have the right people having the right understanding of these laws not cut corners, and treat these employees very well," Minard said. "And you have to. Because if not, it certainly will come back to bite you."
Minard is well aware that many other farm employers hire illegal immigrants at a cost much less than his farm bears to follow the law.
"It's the reality that we live with," he said.
Despite operating at what appears to be a competitive disadvantage, he remains a supporter of the H-2A program, and believes it's vital to his farm's success.
"There's a lot of regulations, a lot of record keeping. So, for your average farmer it may seem like a lot," Minard said. "But once you grow to a certain size, you realize the importance, and it becomes an absolute necessity for the success of the farm."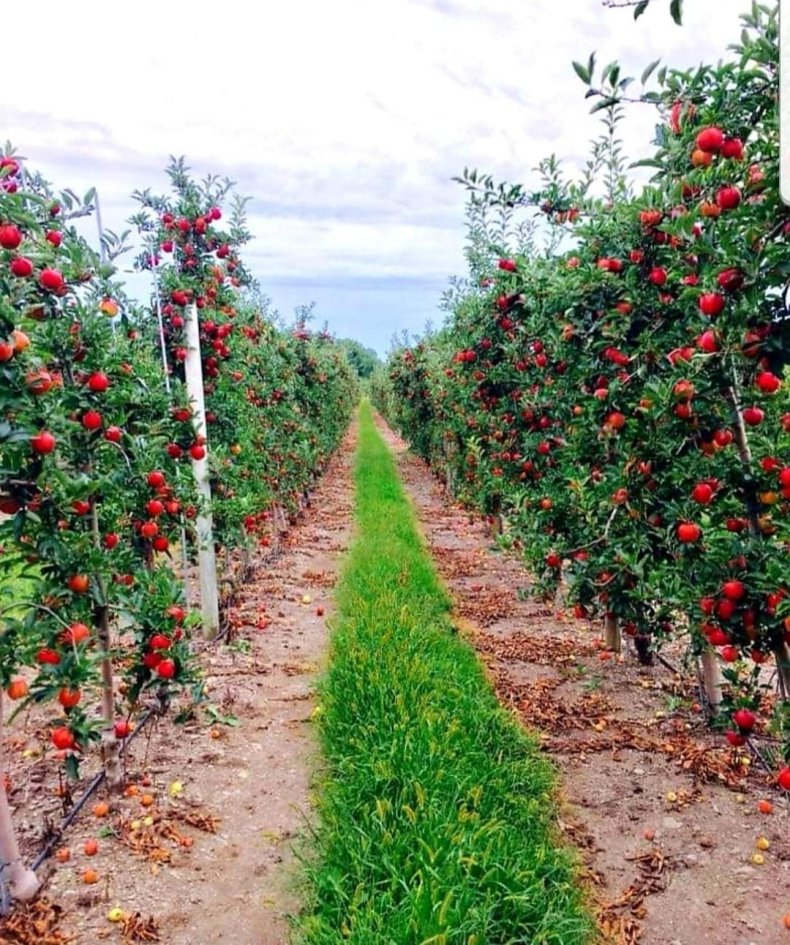 Though Minard said he found it hard to imagine ways in which the federal program might evolve, giving workers the option to log more hours is one change that he would view as an improvement. While his workers are required to have one day off every week, he said their distance from friends and family while on the job, together with their lack of access to their own modes of transportation, limits how they can spend time off.
"I'm in favor of the work-life balance, and the day off. But I think it takes away from what the workers may prefer," Minard said. "We provide transportation to the supermarket, provide good housing, you know, the kitchen—everything by law. But beyond that, they don't have the luxuries of these other folks to go to a movie on their time off, or go to a ball game."
Some workers may prefer to spend that time earning more money to bring home to their families, he said. "There could be a clause that if the employee signed a waiver, and were willing to work—and it wasn't a condition of employment that they sign this waiver—that you could give them more hours."
Regardless of the legal steps and careful record-keeping the H-2A program requires, Minard said he is a believer in the process.
"I don't look down on the program, I look at it as an asset. It's a cost of doing business," Minard said. "It's an asset because, the bottom-line reality: Without these H-2A workers, these apples would not get picked."