New York Assembly to Suspend Impeachment Inquiry Into Andrew Cuomo
The New York State Assembly will suspend its impeachment investigation into Andrew Cuomo following the governor's decision to step down earlier this week.
Speaker Carl Heastie announced Friday that the inquiry will end on August 25, the day after Cuomo's resignation officially goes into effect.
One of the reasons for bringing the probe to an end, Heastie said, was lawmakers' belief that the Legislature doesn't have the constitutional authority to impeach and remove an elected official who is no longer in office.
"Let me be clear—the committee's work over the last several months, although not complete, did uncover credible evidence in relation to allegations that have been made in reference to the governor," Heastie said in a statement.
The speaker continued, "Underscoring the depth of this investigation, this evidence concerned not only sexual harassment and misconduct but also the misuse of state resources in relation to the publication of the governor's memoir as well as improper and misleading disclosure of nursing home data during the COVID-19 pandemic."
Cuomo announced his resignation on Wednesday, exactly one week after a state attorney general's report found he sexually harassed current and former female employees. The report also said he created a toxic work environment for women.
Cuomo strongly denied the report's findings and argued that the controversy surrounding him was politically motivated, unfair and untruthful. He said his first instinct was to fight the allegations but decided such action would stall state government work.
"The best way I can help now is if I step aside and let government get back to government," he said in a pretaped video message.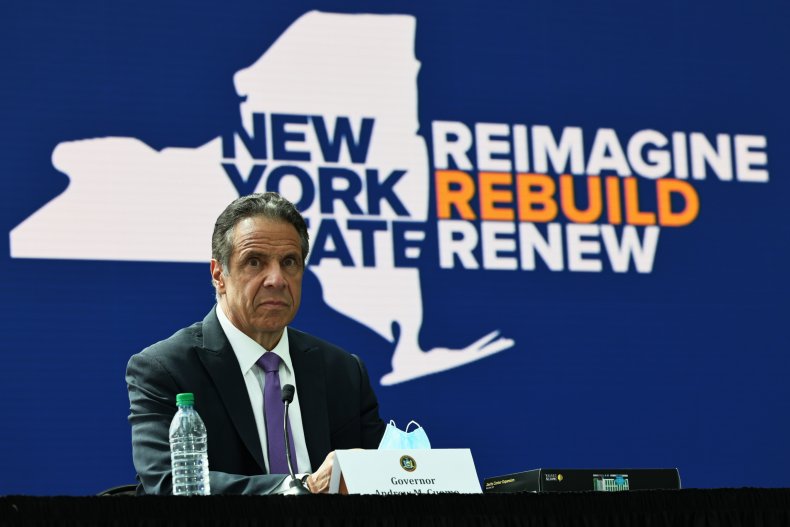 Heastie said Friday that evidence collected by the Legislature will be turned over to the relevant investigatory authorities. There are ongoing investigations in five jurisdictions—Albany, Manhattan, Nassau, Oswego and Westchester—concerning the sexual misconduct allegations.
"This evidence—we believe—could likely have resulted in articles of impeachment had he not resigned," the speaker said.
New York will have its first female governor when Cuomo's resignation becomes effective. Kathy Hochul, the lieutenant governor, said this week she's ready to take over.
"The promise I make to all New Yorkers right here and right now: I will fight like hell for you every single day like I've always done and always will," Hochul said in her first press conference since Cuomo's resignation.
Newsweek has reached out to Cuomo's office for comment on the Assembly dropping its impeachment probe but did not hear back before publication.
Update 8/13/21, 3:32 p.m.: This story has been updated to include additional information about the impeachment inquiry and Andrew Cuomo's resignation.