New York's Muslims Prepare for Post-Attack Spike in Hate Crimes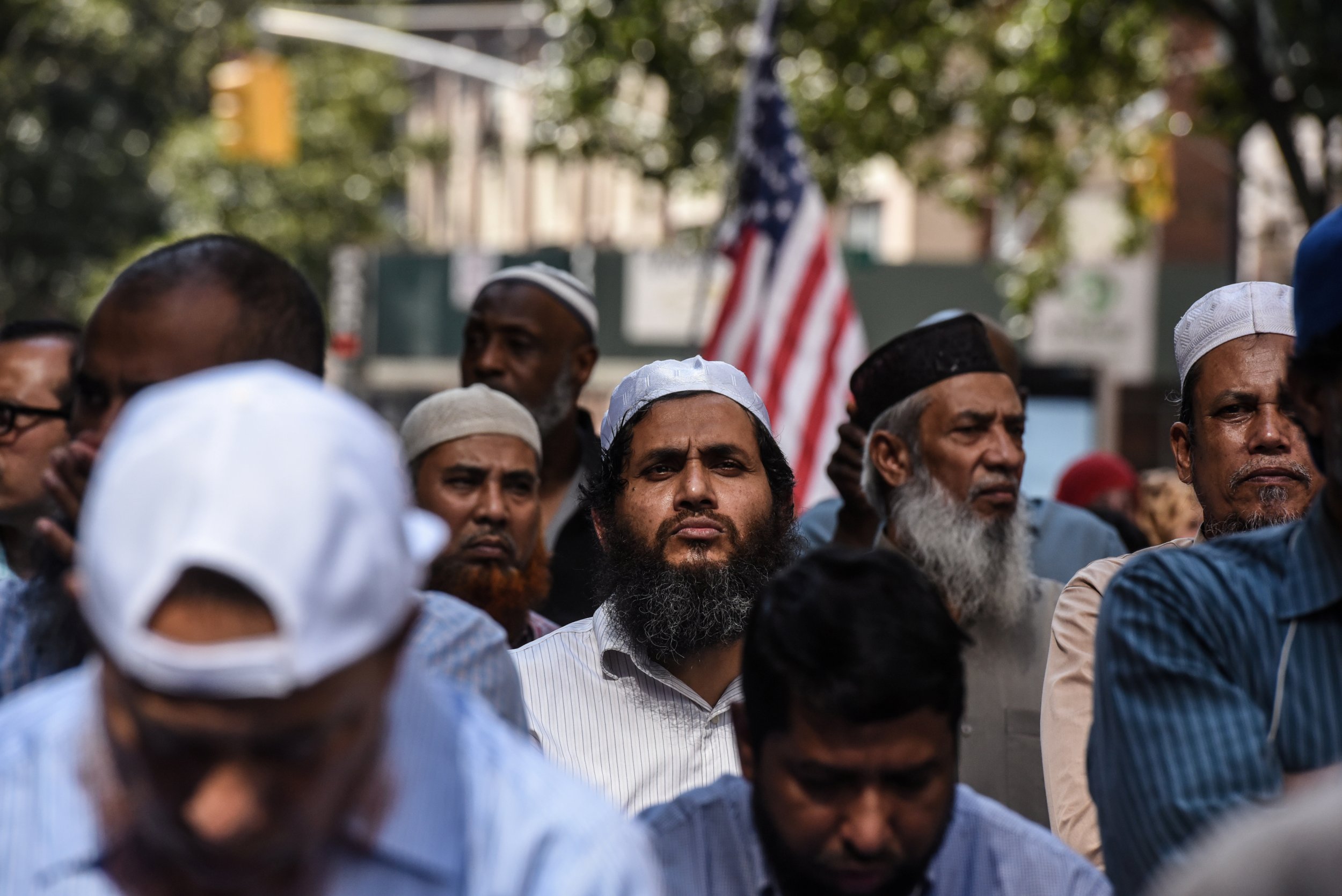 Hate crimes against New York City Muslims were on the rise even before Tuesday's car attack in lower Manhattan—but the region's Pakistanis, Arabs, Turks and other followers of Islam are preparing for more incidents as New York mourns its eight victims.
The number of crimes against Muslims and people of color often spikes in the U.S. following such an attack—in this case, one committed by a young Uzbek man who, cops said, emerged from a truck screaming "Allahu Akbar." Liberal New York City is often upheld as a stronghold of diversity and tolerance, but hate crimes against Muslims were up 560 percent last year in New York state, according to Afaf Nasher, executive director of the Council on American-Islamic Relations.
"This year, reports are coming in that will shatter that number," she told Newsweek. "Hate crimes are very real in New York, and people do get hassled whether it's in the street or in schools."
The New York Police Department's hate crimes unit reports that half the known hate crimes in the first two quarters of 2017 were against Muslims. The number of hate crimes in New York City had already increased by 30 percent in 2016, according to NYPD statistics, with anti-Muslim and sexual orientation issues driving that increase.
Experts are concerned that political rhetoric targeting Muslims and how to keep "them" out of the country will only fan the flames of hate.
"The rhetoric [American] politicians use after an attack has a very strong correlation with hate crimes," said Harris Zafar, the author of Demystifying Islam and a member of the Ahmadiyya Muslim Community. "When people after the New York car attack say there is a problotherem with Muslims coming into the country, that there is a problem with mosques, there is fear there will cause a spike of hate crimes against Muslims.
"Our primary concern is what happened in Manhattan and the innocent lives lost and how we stop this radicalization problem," Zafar added. "But even listening to the rhetoric after the attack of course we can assume there will be more animosity."
The Southern Poverty Law Center said that hate crimes against American Muslims began to spike in 2015 following the attack against French satirical magazine Charlie Hebdo.
"It should be no surprise that Muslims in this country feel that they are under siege as politicians and ideologues exploit violence committed by radical Muslims to demonize the entire community," said Mark Potok, a Southern Poverty Law Center researcher, at the time. "The threat of radical jihadists is unquestionably real, but the vast majority of American Muslims pose no threat to anyone."
There was also a very large spike in the number of hate crimes committed in the United Kingdom following a spate of attacks this year. The British Home Office said there was a 30 percent increase in the number of hate crimes over the past 12 months, the largest increases since the office began collecting data five years prior.
Zafar says the best response for Muslims is to be out in the open discussing the violence and deescalating the tension.
"Whenever anything like this happens, we try not to hide away in fear. We want to engage in dialogue and open our Mosques," Zafar said. "We went to site of the attack [in New York] yesterday and held banners with our motto: love for all and hatred for none."