New York Terror Attack: Trump Took Four Hours To Release An 88-Word Statement On Twitter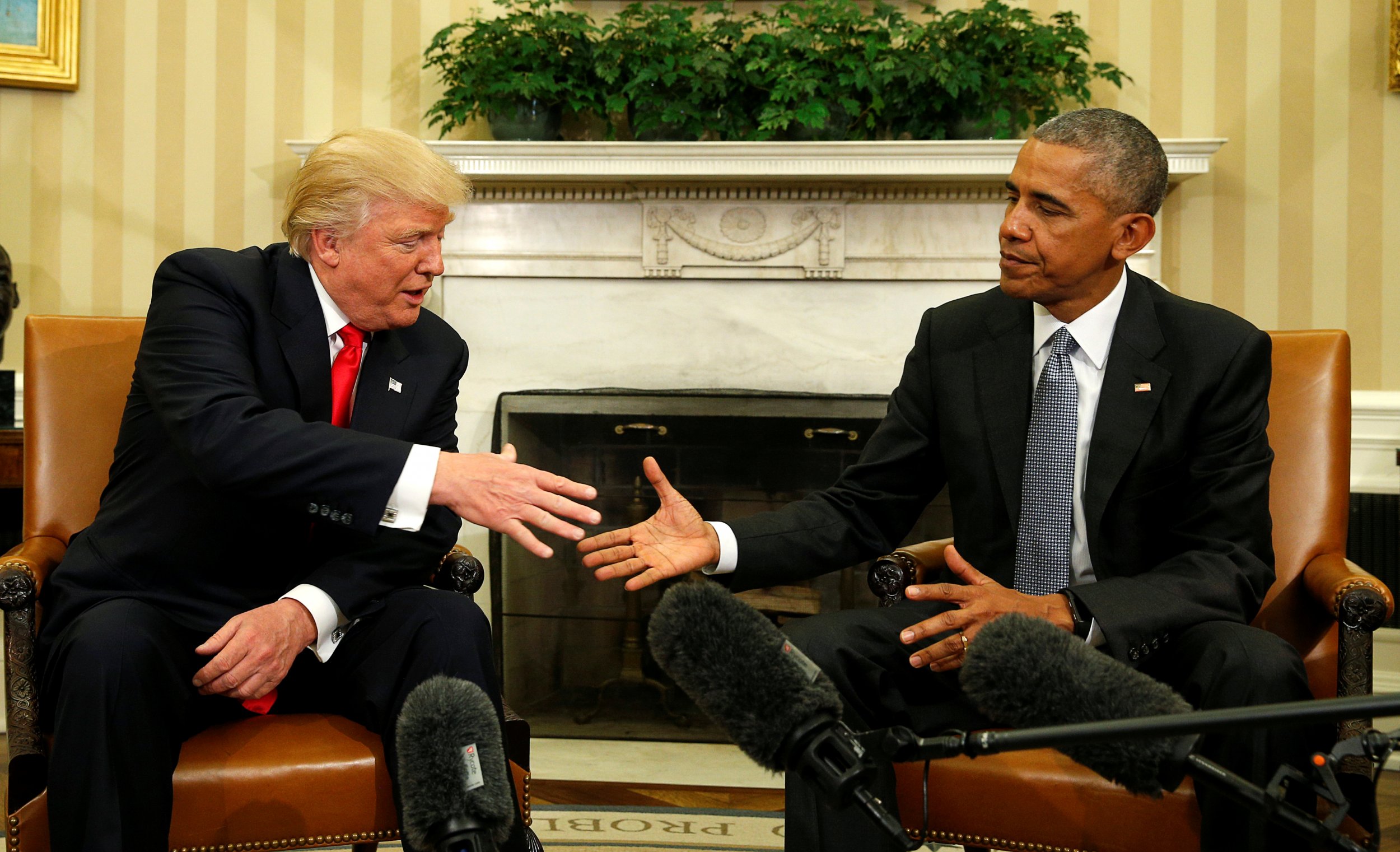 President Donald Trump and President Barack Obama took very different approaches in addressing the nation after horrific terror attacks, with Trump taking hours to tweet out a short statement while Obama rushed to the briefing room to give a partially improvised televised speech.
The White House released a short statement "from the president" four hours after the New York City attack on Tuesday. The statement was 88-words long:
Our thoughts and prayers are with the victims of today's terrorist attack in New York City and their families. My administration will provide its full support to the New York City Police Department, including through a joint investigation with the Federal Bureau of Investigation. We offer our thanks to the first responders who stopped the suspect and rendered immediate aid to the victims of this cowardly act. These brave men and women embody the true American spirit of resilience and courage. I will continue to follow developments closely.
Obama took 90 minutes to prepare and give a televised statement after the November 2015 attack at Paris's Bataclan Theater that killed 130 people. "This is an attack on humanity and all of the universal values we share," he told reporters in a stoic three-and-a-half-minute speech. The American people, he said, would not stand for terrorism, would offer our support to France and defend freedom and democracy. He added:
Paris itself represents the timeless values of human progress. Those who think that they can terrorize the people of France or the values that they stand for are wrong. The American people draw strength from the French people's commitment to life, liberty, the pursuit of happiness. We are reminded in this time of tragedy that the bonds of liberté and égalité and fraternité are not only values that the French people care so deeply about, but they are values that we share. And those values are going to endure far beyond any act of terrorism or the hateful vision of those who perpetrated the crimes this evening.
Trump did respond quickly to Tuesday's bloodshed, albeit through his preferred means of communication: Twitter. Immediately following the incident, he speculated that it "looked like" a "sick and deranged person" had committed the crime. An hour later, before any terrorism was confirmed, Trump tweeted about Islamic State militants entering our country. The official statement came two hours later.
Following the Paris attacks, Obama explained to the press that he would reach out to then-French President François Hollande to offer his help, and called him later that night. Trump offered his "full support to the New York City Police Department." A representative for the NYPD told Newsweek it was unclear if the president had reached out personally.
Trump did not mention New York State Governor Andrew Cuomo or city Mayor Bill de Blasio in his statement and did not say if he had spoken to city leaders or any victims of the attacks.Newsweek has reached out to the White House, and the offices of de Blasio and Cuomo for comment.