New York Attorney General Issues Subpoena for Records of Andrew Cuomo's $5.1m Book Deal
New York Attorney General Letitia James issued a subpoena for the records of former Governor Andrew Cuomo's $5.1 million book deal as part of her office's investigation into whether Cuomo's use of government workers to assist with the book violated state laws.
The Times Union reported on Wednesday that James' office issued a subpoena to the state's Joint Commission on Public Ethics (JCOPE) for its records green-lighting the former governor's application to receive outside income from the memoir on his administration's early response to the pandemic.
The watchdog's approval has been criticized for being internally authorized by staffers as opposed to being authorized by a full panel vote, which means the 14 commissioners never voted on the matter.
Though the focus on the subpoena is unclear, JCOPE's approval was required for Cuomo to write American Crisis: Leadership Lessons from the COVID-19 Pandemic—a deal that paid him more than $5 million.
When Cuomo first sought approval for the book in July 2020, his team explicitly stated that government staff would not be used on the project, but a number of staff members had already become involved by the time his application was submitted.
Cuomo's office had maintained that staffers who worked on the book project did so voluntarily, making it legal, but there were no mentions of voluntary labor in the letter written to JCOPE by Cuomo's special counsel Judith Mogul.
Since the book's publication, it has been revealed that top staffers like SUNY Chancellor Jim Malatras helped edit and fact-check the book during at least two weekends and over two personal days from his time off from his former role as the president of SUNY Empire State College.
Some JCOPE staffers also believe Cuomo may have misrepresented materials to commissioners.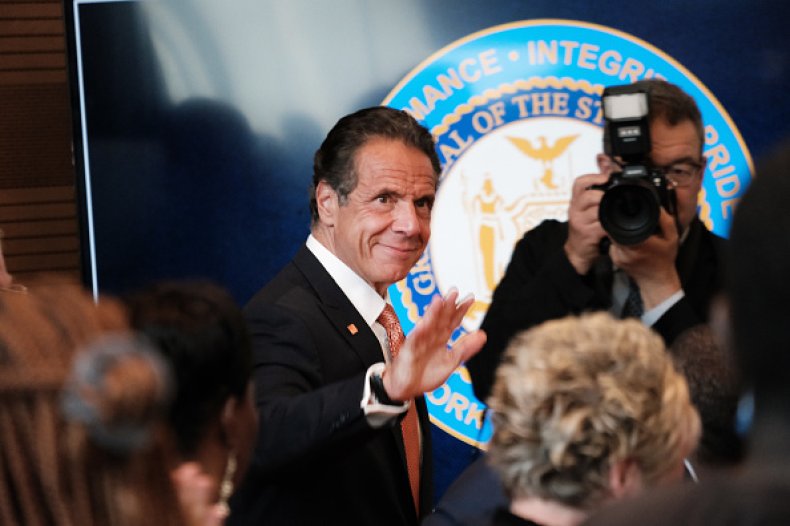 Gary Lavine, a Republican-appointed JCOPE Commissioner, did not "confirm or deny what the subject of the subpoena is" to the New York Post, but said it was received "several months ago, at the beginning of the summer."
Lavine said the watchdog's individual commissioners were not subpoenaed but that JCOPE received one as an institution.
"The commission received the subpoena institutionally — I was never served a subpoena but it has been interpreted that the subpoenas apply to each commissioner, including me," Lavine said.
The criminal investigation by James' office began in April after Comptroller Thomas DiNapoli requested that the attorney general investigate whether Cuomo improperly used state resources for the book.
If it's determined that Cuomo violated New York law while writing his book, the former governor could be forced to return the royalties, according to JCOPE Executive Director Sanford Berland.
James's office declined Newsweek's request for comment.
Newsweek reached out to JCOPE for further comment but did not hear back before publication.