New York Auto Show 2018: Photos of Lincoln Aviator, Toyota RAV4 and more 2019 SUVs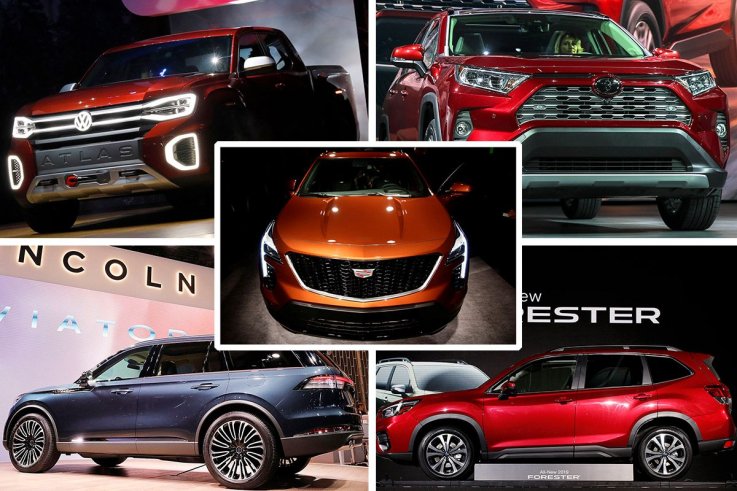 The 2018 New York Auto Show is dominated by new sport utility vehicles (SUVs), ranging from a revamped Toyota RAV4 to flashy new luxury Cadillacs and Lincoln SUVs. Even premium sports car brands such as Maserati are getting into the game.
Volkswagen is introducing a five-seat version of the three-row Atlas, and VW is also entering the pickup truck market, with a concept based on the Atlas.
There aren't many actual cars at the New York show, apart from Nissan's redesigned Altima, Toyota's new Corolla hatchback and Kia's K900, a big luxury sedan, and a few self-driving concepts. For those with deep pockets and a need for speed, there's the Rimac C2 electric hypercar, which can accelerate from 0-60 mph in just 1.85 seconds.
Click through this Newsweek gallery to see the latest SUVs, cars and concept vehicles on show in New York.