New York Ballet Dancer Saves Homeless Man From Subway Death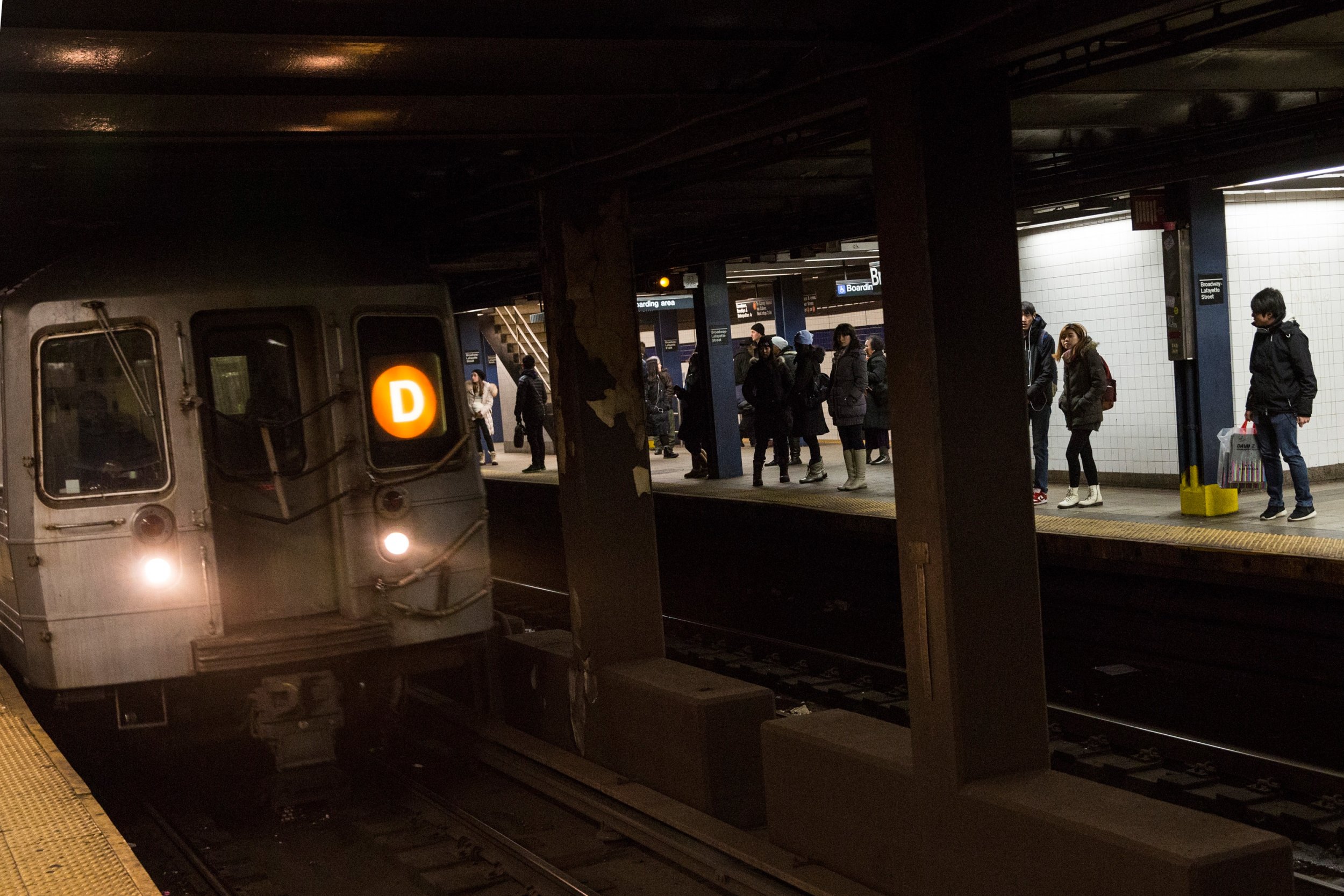 A man pushed onto the New York subway tracks on Saturday night has a ballet dancer to thank for his life.
American Ballet Theater dancer Gray Davis was returning home from watching his wife Cassandra Trenary perform as the title character in The Golden Cockerel at the Metropolitan Opera.
He was on the platform of 72 Street Broadway with his wife when they saw a man falling onto the tracks and looked for help. "At first I waited for somebody else to jump down there," Davis told The New York Times. "People were screaming to get help. But nobody jumped down. So I jumped down."
Davis lifted up the man, who was unconscious, to the platform, helped by other people. Hearing the rumble of a train approaching, Davis then had to get himself away from danger. "I never realized how high it was," he said. "Luckily, I'm a ballet dancer, so I swung my leg up."
It was pure coincidence Davis was there to help, as the couple planned to go home via the subway station on 66th Street, but weekend work disrupted their routine. The dancer said he did not realize the potential consequences of what he was doing until after the jump. "It was really scary," he said. "I don't know if I had time to process it until I saw my wife coming down crying—then I realized it was scary."
The police said the man was homeless but did not release his name. According to the officials, he was pushed onto the tracks and lost consciousness after hitting his head. He regained consciousness on his way to the hospital. The authorities arrested a woman accused of pushing him onto the track after an altercation between the two. She denies that she pushed the 58 year old.
Incidents involving subway travelers being shoved to the tracks are not wholly infrequent. In April, a woman needed surgery after being groped and pushed onto the subway tracks by a stranger, a man who police arrested two days later, as ABC News reported. In November, a woman died after another woman pushed her onto the tracks as a train was pulling into Times Square station in the middle of the day, Reuters reported.