New York Beats London as World's Financial Capital—Because of Brexit
New York and London have traditionally gone toe-to-toe in the battle to be the world's financial capital, but the Big Apple appears to have gained a new edge thanks to the swirling uncertainty surrounding Brexit.
London slipped to second in the Z/Yen global financial centers index, Reuters reported, thanks to an eight-point loss in its rating from six months ago. This left the way open for America's financial powerhouse to take top spot.
The index ranks the top 100 financial centers based on a variety of factors including access to quality staff and infrastructure. Hong Kong, Singapore and Shanghai completed the top five. The next-best performing U.S. city was Boston in 13th.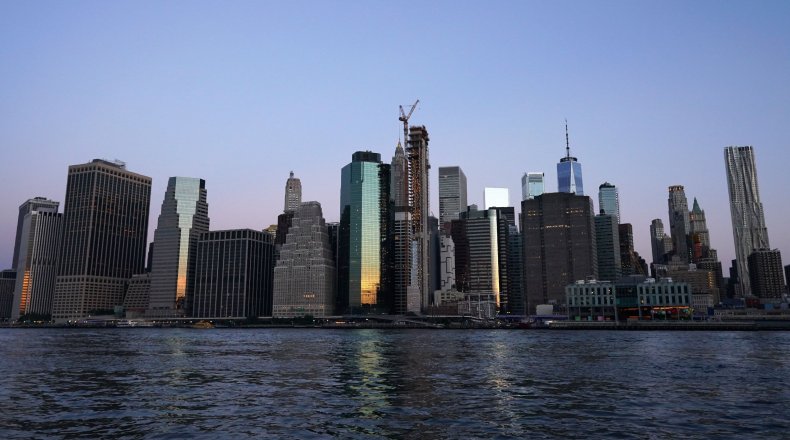 With 198 days to go until the U.K. leaves the European Union (EU), there is still no plan in place to ease the country out of the world's biggest trading bloc. Prime Minister Theresa May is desperately trying to build support for her "soft Brexit" plan that would keep the country aligned with much of EU regulation, but members of her own party are considering forcing a leadership challenge.
This means that no one, not even the prime minister or the EU, knows what a post-Brexit Britain will look like. As a result, financial centers the world over are lining up to offer safe haven to nervous companies looking to insulate themselves against the greatest threat to London businesses since the 2007 financial crisis.
"We are getting closer and closer to exit day and we still don't know whether London will be able to trade with all the other European financial centers," explained Mark Yeandle, the co-creator of the index. "The fear of losing business to other centers is driving the slight decline and people are concerned about London's competitiveness."
A Reuters study published in March suggested around 5,000 financial jobs will shift to the EU from London by March 2019, when the U.K. will leave the EU. Compared to the head of the City of London financial district's prediction, this is a conservative estimate. Charles Bowman told Politico in July he expects between 5,000 and 13,000 jobs to move overseas.
Other European cities are benefiting from the uncertainty. Over the past six months, Frankfurt jumped to 10th spot from 20th, Amsterdam climbed to 35th from 50th and Zurich to ninth spot from 16th. Paris and Dublin also stand to benefit from Brexit chaos, and the country's leaders have been actively wooing financial firms in a bid to grow their slice of the pie.