New York Bus Rider Slashed in Face After Petting Woman's Dog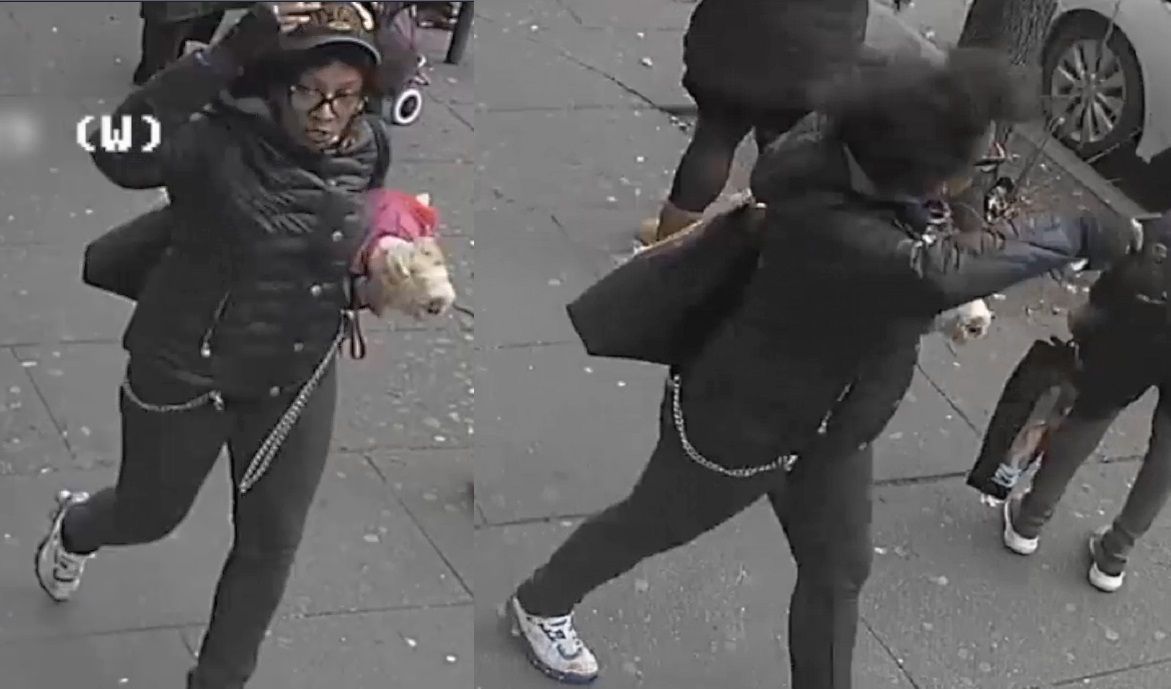 Police are hunting for a woman who slashed two fellow bus passengers in New York, after one reportedly attempted to pet her dog.
The incident unfolded on an MTA bus traveling in the Melrose area of the Bronx neighborhood at around 2:13 p.m., the New York Police Department (NYPD) told Newsweek.
Read more: Video: New York man goes crazy at deli counter because his bagel took too long
According to police, the victims were on-board the westbound BX2 MTA near East 149th Street and Morris Avenue. After the pair and the suspect—who was holding a dog—rowed, she slashed the 20- and 22-year-old victims with a sharp object. The older victim was left with lacerations on her face, while the 20-year-old sustained a wound on her left arm.
At East 149 Street and Morris Avenue, the victims got off the bus and sought help at the Lincoln Medical Center. After the attack, the suspect fled in a green SUV taxi heading westbound.
ABC 7 reported the attack occurred after one of the victims attempted to touch the suspect's dog, which enraged her.
Lucy Yang, a reporter for ABC 7, tweeted a video of the 22-year-old victim with huge gashes across her right eyebrow and forehead.
The victim, who appeared to have had stitches, said in the video: "She sliced my face because I went to go touch her service dog. And that's it."
"She had the dog in her hands and she took the taxi and left," the victim told the broadcaster.
Police are now attempting to track down the culprit, and have released a still from surveillance footage following the altercation. She is described as aged between 30- to 35-years-old, and standing at between 5'7" to 5'9". During the attack, the woman wore eyeglasses, a dark baseball hat, black pants, a black waist-length coat, and white sneakers. She was also holding a black shoulder purse, and a small white dog.
The 22-year-old's mother told ABC7 she was in a lot of pain following the attack. She has two young children, the victim's mother said.
The NYPD has urged members of the public with information to its Crime Stoppers Hotline at 1-800-577-TIPS (8477), or in Spanish on 1-888-57-PISTA (74782). The force can also be contacted via @NYPDTips or by texting 274637 (CRIMES) and entering TIP577. Calls are confidential, according to the NYPD.
Anything Pawsable, the service and working dogs news website, advises against petting service animals in order to prevent them from being distracted. Talking to service animals, saying their names, making eye contact and attempting to get their attention are also not advised.