New York City Cafe Accused Of Turning Away Black Trick-Or-Treaters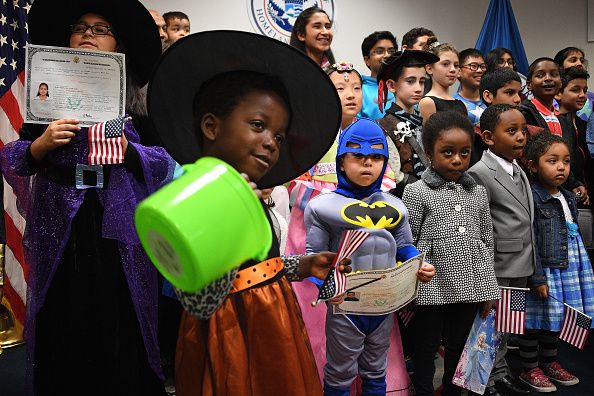 A cafe in a Brooklyn neighborhood is being called out for racially discriminating against black trick-or-treaters by not giving them candy on Halloween.
The Strand Cafe in Bedford–Stuyvesant allegedly turned away black trick-or-treaters, and only gave candy to white children. Oma Holloway, an advisory board member for Community Board 3, said she and another fellow board member saw a cafe member tell three group of black children dressed up for Halloween that the shop was not participating in the holiday, local news outlet Kings County Politics first reported.
But, when a white mother took her children dressed in costumes inside the cafe, Holloway said the employee handed treats to the children. Holloway took action and immediately called out the cafe barista.
"You got to be kidding me," she said she told him. "Little black kids walk in and you don't have candy for them, but you have candy for the white kids. This is unacceptable, here or anywhere."
The Bedford–Stuyvesant community of Brooklyn is known as a historically black neighborhood.
The recent incident caused a slew of one-star ratings from Yelp reviewers and called the cafe racist. A man named Abdul C, who said he was the business's owner, tried to address the situation with a response on the site. The owner explained that the situation was a misunderstanding, and said that any child who came into the store and received a sweet was purchased by their parent.
"If a child received an item, it was because it was purchased by a parent, not because we favor children over others. That would be completely inappropriate as well as against our core values of decency. We love our community, and look forward to serving ALL our friends and neighbors," the statement said.
But Holloway said she did not see an exchange of money when the white children in costumes received their candy. She has reached out to other community board members and the New York City's Commission On Human Rights to figure out what to do next.
"I'm not here to hurt businesses," she told the Patch Bed-Stuy. "But it's situations like this that perpetuate tension and we all need to be held accountable."