Trump's Hometown Politician Borrowed From His Playbook: Limit Press Freedom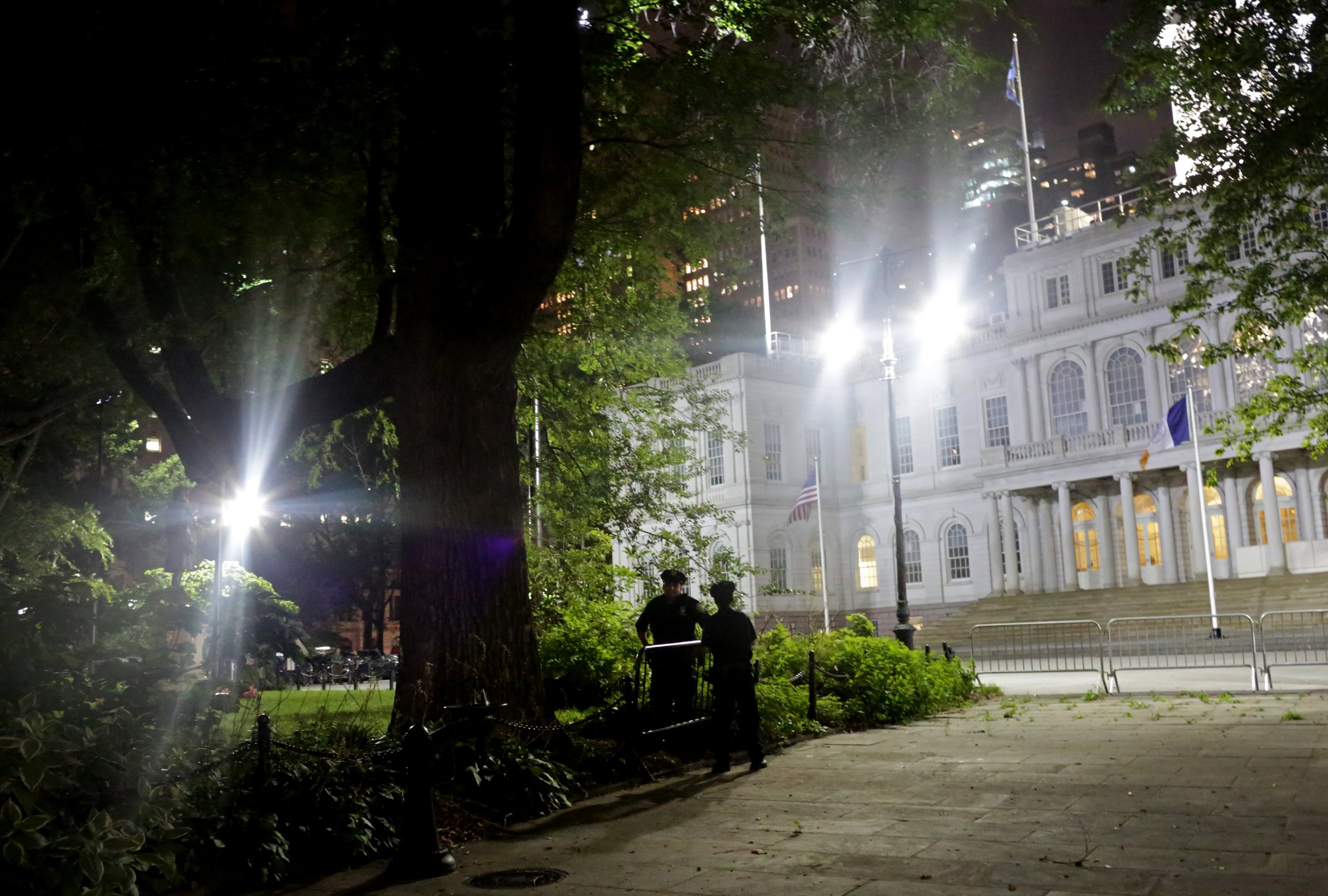 It was never really about a Keurig and a toilet.
The Speaker of the New York City Council abruptly limited press access to parts of City Hall on Monday, spurring swift backlash by the in-house press corps, who already feel under attack as President Donald Trump has waged a war on the media, with threats to strip networks of their licenses, to bar journalists from covering the daily press briefing and calls for Americans to sue ABC News for a recent reporting error.
For reporters in Trump's hometown, it was a example of how easy those in power can begin controlling their movements and freedom, however slightly at first.
"It's about trying to use power in ways that are offensive," Bloomberg's City Hall reporter Henry Goldman tweeted at Speaker Melissa Mark-Viverito's press secretary. "The kind of stuff you always blame your Republican enemies for doing."
Reporters that day were met by a security guard and informed they could no longer freely use the area or a public stairwell there, according to the New York Daily News and New York Post. That hallway leads down to a press room, an open kitchen area and the Speaker's office. The hallway and stairwell are also public spaces in a public building, paid for with the public's tax dollars.
The press room was not directly accessible by the stairwell but could be reached by an elevator—cold comfort to reporters leery of access restrictions at a time when the president regularly lambasts the press and threatens to revoke access.
Mark-Viverito, the outgoing council speaker, said access was being restricted as part of a new policy while she negotiates several end-of-year bills—though other officeholders before her were able to conduct such horsetrading without roping off some areas.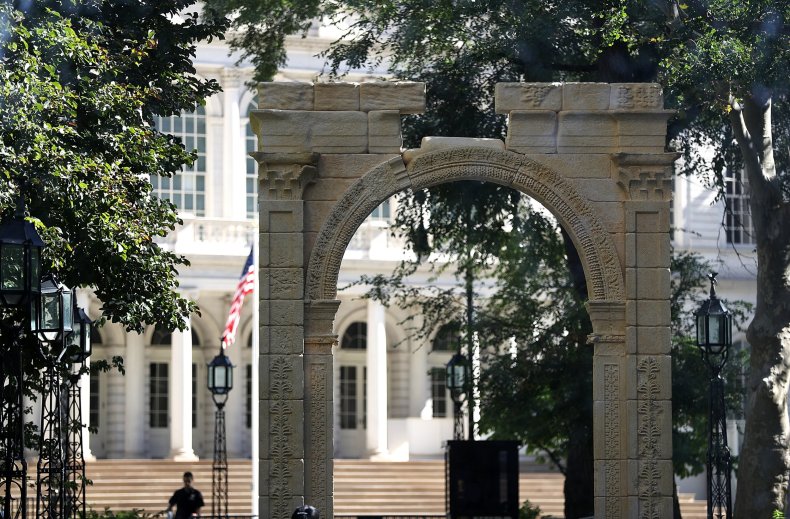 "We're in the process of having a lot of extensive conversations and negotiations in these last couple weeks, and so we're limiting access," she said as she left City Hall Monday, the New York Daily News reported.
The hallway also leads to Room 9, a storied place where generation of City Hall reporters cut their teeth. It may be "the longest-serving City Hall bureau in American journalism," the New York Times once reported.
So it was no surprise that the paper's star White House reporter, Maggie Haberman, a former Daily News reporter, took pols in her old stomping grounds to task.
"How can [they] summarily block access [to] where reporters work and have for years?" she tweeted.
A spokeswoman for Mark-Viverito, Robin Levine, tweeted that the uproar was over reporters' access to free coffee and a bathroom.
"This entire collective Room 9 tweet storm has been about a Keurig machine and a restroom," she wrote in response to reporters' questions about the new policy.
"No it hasn't," Erin Durkin, the longtime New York Daily News City Hall reporter, tweeted back.
That was just part of a major media backlash.
"You may think it's all about food and going to the toilet but it's not," Goldman tweeted.
He went on to juxtapose the Speaker's new policy against her own criticism of Trump.
Mark-Viverito "who is so quick to denounce what she sees as @realDonaldTrump arrogance, has no problem declaring the east end of City Hall a no-access zone without notice, without authority," he tweeted. "If she wants to lock her office fine. I want access to the [Room 9] and stairwell."
Reporters there often gather in that hallway to speak with elected officials or ask for comments after meetings in Mark-Viverito's office. Denying access to the hallway and stairwell would allow any politician who wants to dodge reporters to skirt them at the stairwell, though they would also likely be available to reporters in front of the building or in the main rotunda.
Levine, the speaker's press secretary, announced via Twitter that the policy had been reversed.
"Room 9 #PSA: While the east wing was never 'closed off' (as I pointed out yesterday, there is an elevator), we've clarified our policies to make sure press can continue to use the stairwells near the radio room and the speaker's office," she said.
Media war averted.