New York City Dubbed 'Jewtropolis' on Snapchat and Other Apps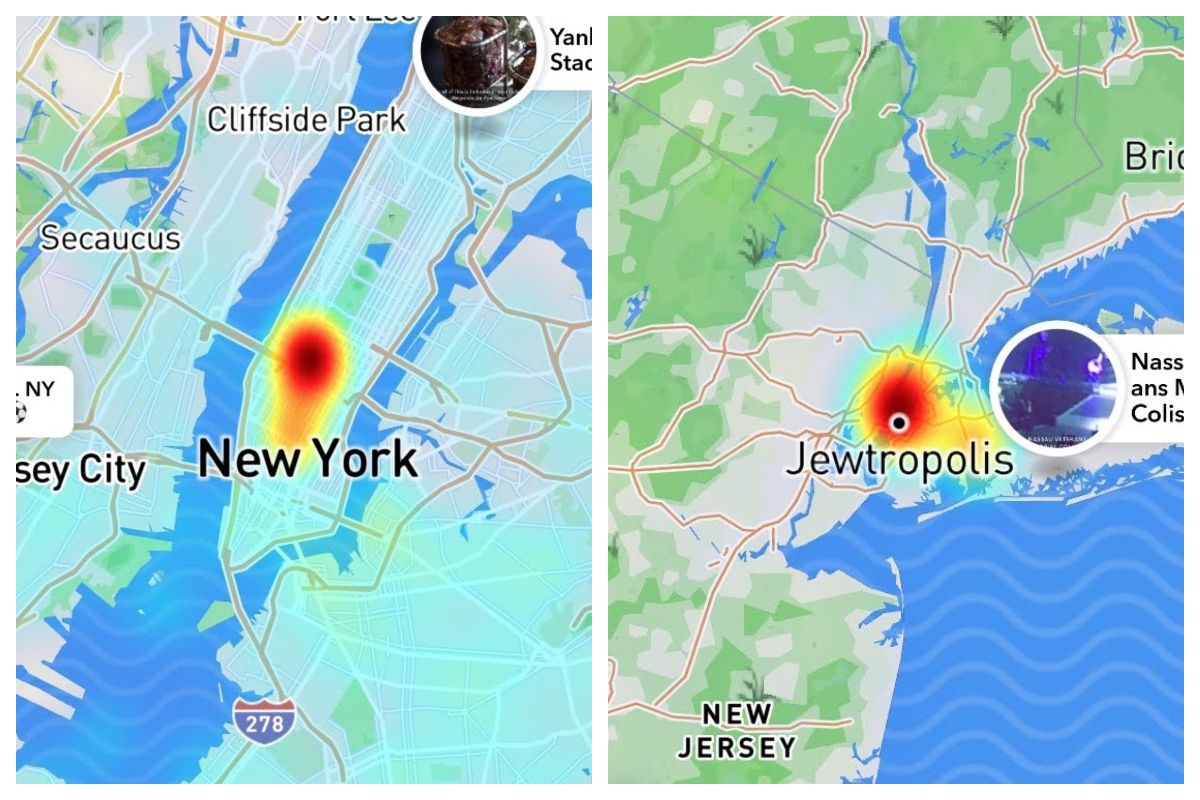 A bug that renamed New York City renamed "Jewtropolis" on several applications has been fixed.
Users of Snapchat, StreetEasy, and Citi Bike were all victim to the change, since all three rely on a third-party map API (application program interface) known as MapBox. Some people even noticed the name depended on how zoomed in you were, with certain magnification levels still listing New York, and others Jewtropolis.
Snapchat has been inundated with questions on Twitter about how this has happened. The photo-sharing app has responded, saying they are working to fix it. "Snap Map relies on third party mapping data which has unfortunately been subject to vandalism," Snapchat Support said on Twitter. "We are working with our partner Mapbox to get this fixed immediately."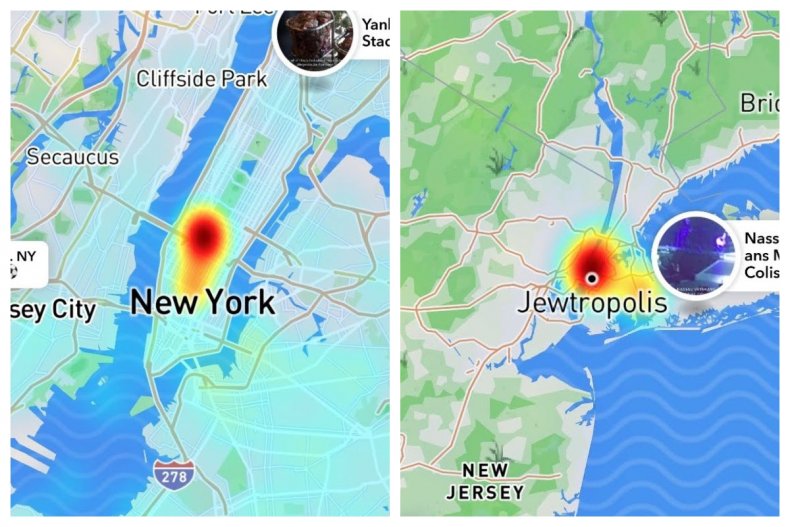 In a statement to Newsweek, a Snap spokesperson confirmed the name had been changed. "Snap Map, similar to other apps, relies on third party mapping data from OpenStreetMap, which unfortunately has been vandalized," they said. "This defacement is deeply offensive and entirely contrary to our values, and we want to apologize to any members of our community who saw it. We are working with our partner Mapbox to fix this as quickly as possible."
The apparent hack has not affected Google Maps. Users of Citi Bike also noticed New York's name change when searching for a bike. Among the dozens of green, orange and red dots, the name Jewtropolis can be seen. The problem does not appear to be affecting all of MapBox's clients. The Weather Channel app still lists the city as New York.
MapBox chief executive Eric Gunderson told TechCrunch that it was "disgusting". "This is now 100 percent fixed and should have never happened," Gunderson said. ""We're constantly scanning for this, and it's an error on our part. Mapbox is made from about 130 different sources of data. With over 400 million people using our maps, the more that they're used, the more data we get."
Mapbox, who provides the map service through OpenStreetMap, did not immediately respond to a request for comment.
New York City Dubbed 'Jewtropolis' on Snapchat and Other Apps | Tech & Science