New York City: What Caused the Deadly East River Helicopter Crash?
Five passengers were killed after a helicopter chartered for a private photo tour crashed into New York City's East River on Sunday, and only the pilot survived, authorities confirmed.
According to the Federal Aviation Administration on Twitter, the Eurocopter AS350, an aircraft owned by Liberty Helicopters, crashed just after 7 p.m. In a recording to LaGuardia Airport, the pilot could be heard shouting, "Mayday, mayday, mayday. East River, engine failure."
Two people were pronounced dead at the scene, while three others died in a hospital.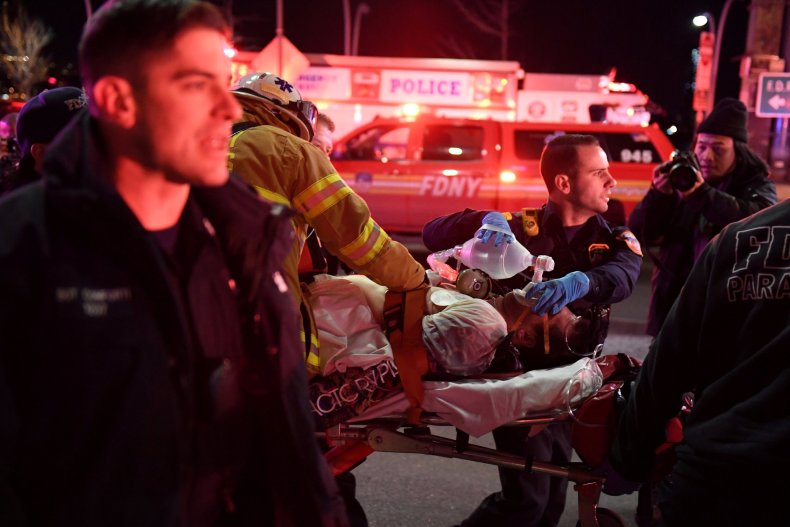 Authorities said that the safety harnesses in the helicopter that were designed to protect passengers meant they were unable to free themselves and escape the aircraft.
"One of the most difficult parts of the rescue was that five people were tightly harnessed. People had to be cut out," Fire Commission Daniel Nigro said in a news conference Sunday night.
Soon after the crash, the pilot managed to escape and swim to safety, and he could be seen in media footage clutching a flotation device as rescue boats approached.
"The pilot is OK; he was taken to the hospital to be checked out," Nigro said. "He] was taken by one of our fireboats ashore."
He continued, "The pilot freed himself. The other five did not. The police [and] fire divers entered the water and removed the other five."
Police said the helicopter had capsized when the rescue team arrived, and a barge with a crane had to be called to lift the aircraft out of the water.
The National Transportation Safety Board confirmed on Twitter that an investigation team would arrive in the morning to determine the cause of the crash.
Bystander John Magers told CNN he knew something was going to happen after he saw the aircraft flying so low, so he took out his phone and filmed it.
"I saw it coming down toward the water. Thought it was unusual, but didn't expect it to crash. My thoughts are with those killed," Magers said.
Watch the helicopter crash below:
New York City: What Caused the Deadly East River Helicopter Crash? | U.S.