Lawsuit Could Change Fate of New York City's Homeless Youth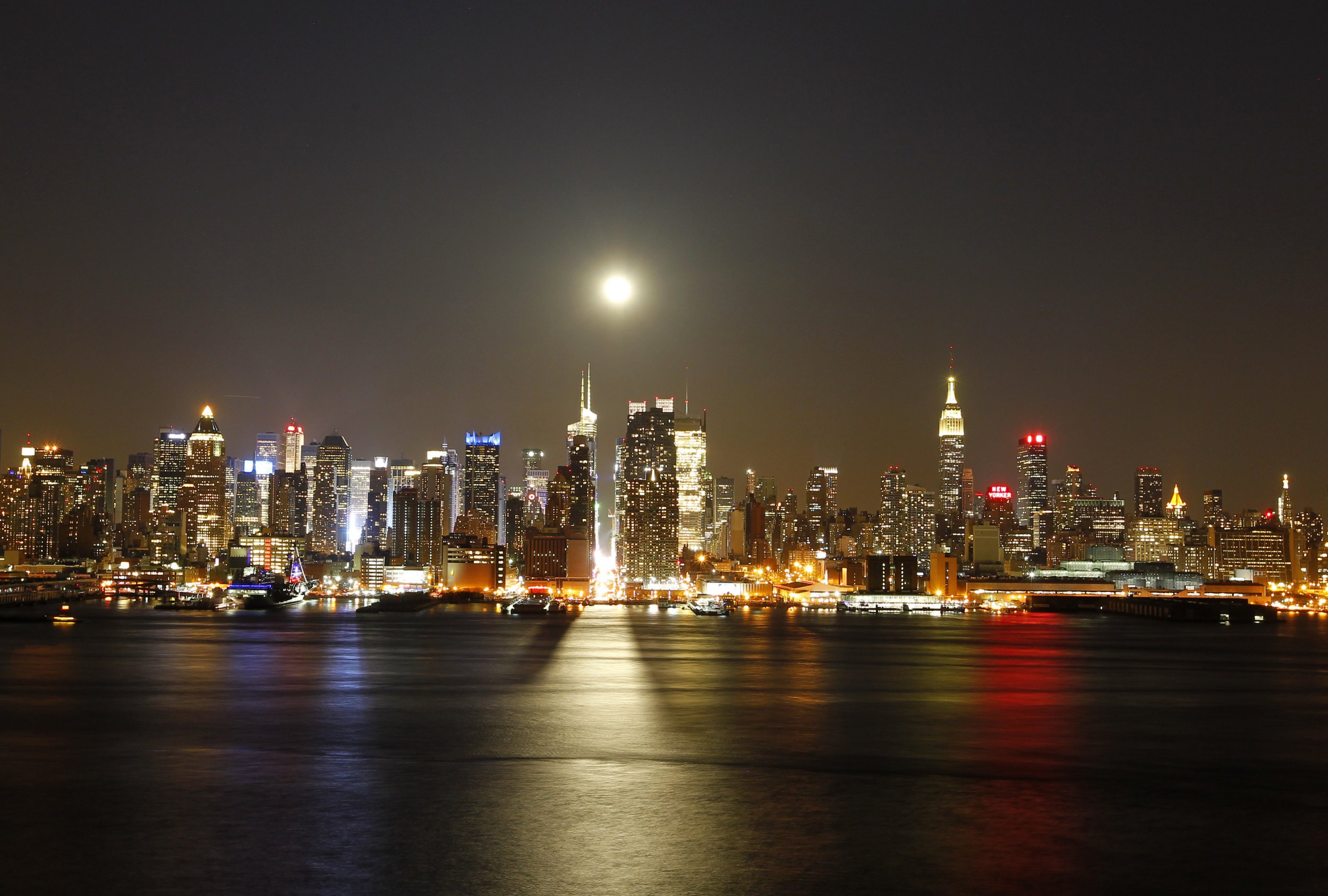 Amid widespread discussion of New York City's homelessness crisis that has pulled down Mayor Bill de Blasio's approval ratings, according to polls, an ongoing lawsuit seeks to overhaul the city's policies governing a particularly vulnerable demographic of this population—homeless youth.
Several recent reports have brought attention to the perils faced by homeless youth. In one study, authors discussed data indicating that some 25 percent have traded sex for shelter—and that lesbian, gay, bisexual, trans, queer and questioning (LGBTQ) youth were seven times more likely to have engaged in "survival sex." Another Urban Institute study, "Locked In: Interactions With the Criminal Justice and Child Welfare Systems for LGBTQ Youth, YMSM, and YWSW Who Engage in Survival Sex," found that 71 percent of the youth surveyed had dealt with some sort of "run-in" with cops. Most of these run-ins involved some aspect of stop, question and frisk.
The lawsuit maintains that all homeless and runaway youth in New York City have a right to age-specific shelter beds. Unlike adults and families, who can stay indefinitely in shelter, homeless youth are only permitted to stay up to 60 days in beds specific to their demographic, the lawyers claim. The federal lawsuit, filed by Legal Aid Society and Patterson Belknap Webb & Tyler LLP, is in U.S. District Court, Eastern District of New York.
In response to questions about the litigation this week, a spokesman for the city's Law Department commented: "While we cannot get into the details of the pending case, we can say the issue involves the interpretation of certain provisions of a state law, and the state supports the city's interpretation. The bottom line is that every youth seeking a bed at a youth shelter receiving City funding is either given a bed at that shelter or a referral to another shelter with an available bed."
Newsweek chatted with two of the lawyers working on the case, the Legal Aid Society's Beth Hofmeister and Kimberly Forte.
So what is the gist of the lawsuit?
Forte: In New York state, there is a law called the State Runaway and Homeless Youth Act. It was enacted in 1978, and then there was an amendment in the 1980s. This law says that any youth seeking shelter in a runaway and homeless youth shelter should be housed. What's going on in New York City is that there's a homeless crisis—that's pretty advertized—but there's also a homeless youth crisis.
The law defines homeless youth as 16 through their 21st birthday. What we were seeing in our investigation was that youth were being turned away from shelter for lack of the number of shelter beds. What was happening was that young people were being turned away from youth shelters because there was only, at the time [of the lawsuit], approximately 120 crisis beds available to them. Crisis beds are beds that allow youth to stay 30 days and the possiblity to stay an additional 30 days if the city grants them a stay.
Not only were kids being turned away, but then they were actually being discharged from shelter at a 30-day or 60-day mark—so it became just a cycle of youth coming in and out of shelter, and not getting shelter, and not getting the services they needed in shelter.
So we sued the city because there's been—for 30 years now—a right to adult shelter, and we sued on behalf of youth, saying that youth have a right to shelter and they have a right to youth-specific shelter.
You're arguing under the 14th Amendment of the U.S. Constitution, which requires equal protection under the law?
Forte: The equal protection argument was exactly that. The kids who are 16 and 17 years of age, they were being denied shelter in New York City because the way the law was written, they only had a right to [youth-specific] shelter for 30 to 60 days. We argued that for young people, there was a violation of the equal protection, because if they were a few months older, they would be given [an indefinite-stay bed] in adult shelter.
Hofmeister: This brings up a good point that we talk about a lot—the reasons that runaway and homeless youth become homeless are different from the reasons that single adults become homeless or families become homeless.
A huge number of adults and families enter shelter right now because of evictions. However, when you're 16 or 17 years old, or 18 years old, a young adult, you're not expected to rent an apartment, maintain an apartment, and keep a job.
A lot of times, these clients become homeless because they're kicked out of their homes overtly, either by their families or their guardians, or they're being constructively kicked out because they've been suffering from abuse or neglect for a very long period of time and they no longer feel safe living there. So even though there is an overlap a little bit in the population between who could be served by the runaway youth homeless shelter system and adult shelter system, we believe that youth homelessness needs to be addressed by the youth shelter system because their service needs can be very different than the adult homeless population.
For example, the runaway and homeless youth shelter system could focus on education-related referrals as opposed to the adult shelter system, where there's a very strong emphasis on someone trying to find a full-time job and sometone trying to move into their own apartment.
At 18, I was not ready to have a full-time job and have my own apartment in New York City even though I haven't had the difficult life experiences that our clients have had. So to expect the adult shelter system to use the same approach as they would for a 40 year old homeless adult person, it's just not going to work.
The city has been fighting this lawsuit since 2013. Is it normal for the city to keep litigating something like this?
Forte: I would not say it's normal for the city to litigate. I think it depends on who holds the mayor's office and what the issue is.
I think it's very case-specific. I will say in this case, we are disappointed by the current administration's decision to fight the current litigation.
New York is in a great position to tackle homeless youth issues. It has one of the largest homeless youth populations in the country, [and] it certainly has the means and resources to set up a continuum of care so that young people who are homeless, independent of their families, can be treated like young people and can receive supportive services such that we can decrease the number. What we know to be true is that if they exist, homeless youth resources and shelter actually work.
If you look at the way the federal government defines youth, they're actually doing projects and working to fund projects in which homeless youth are defined as up to age 24. We're disappointed that the city hasn't embraced that concept.
Hofmeister: I think I would be remiss to not mention that our clients, our named plaintiffs in this lawsuit, were very brave to stand up and explain what had happened to them even though they're going to get no other benefit from this case other than they want to see the system improved because they wanted to stand up and share their story. I want to emphasize their bravery and their selflessness.
Most of them will no will no longer need or be eligible for youth-specific services by the time this case ends, so they're just doing this because they believe they can make a difference and make the system better for everyone else who comes after them.
This interview has been edited for length and clarity.
New York Ciy Homeless Youth Litigation