Oil Companies Must Pay New York City For Climate Change Impact, Lawsuit Says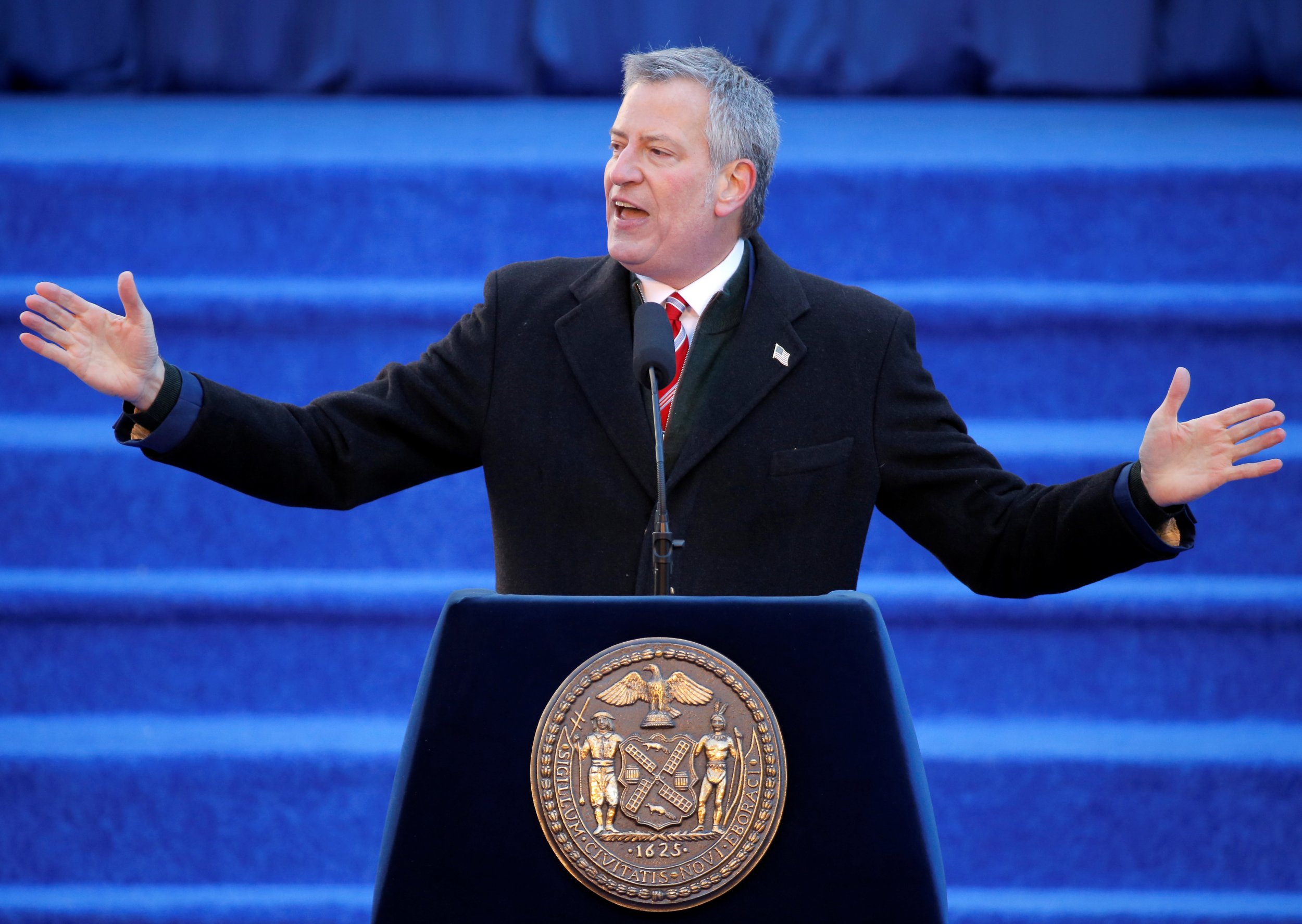 The world's biggest oil companies must reimburse New York City for billions of dollars in repairs and planning to combat climate change partly caused by the fossil-fuel-burning companies, a new lawsuit charged Wednesday.
The city's lawsuit, filed late Tuesday, singled out ExxonMobil, BP, Chevron, ConocoPhillips, and Royal Dutch Shell for their "contributions to global warming."
"As climate change continues to worsen, it's up to the fossil fuel companies whose greed put us in this position to shoulder the cost of making New York safer and more resilient," New York City Mayor Bill de Blasio said in a statement.
Later on Twitter, de Blasio added, "We are fighting for our lives and we will not wait for anyone else to do it for us."
The move against Big Oil comes on the same day that the city announced it would eliminate fossil fuel investments from its $189 billion pension fund. Roughly $5 billion is currently invested in 190 fuel companies, the city said, claiming that its reallocation of funds represents "the most significant divestment efforts in the world to date."
In December, New York Governor Andrew Cuomo said he would move ahead with a plan to "decarbonize" the state's $200-billion retirement fund—the third largest in the country.
The moves follow President Donald Trump's decision to withdraw the United States from the Paris Agreement last year—a global deal that sought to reduce carbon emissions. The United States is now the only country on the planet that is not a signatory to the pact—to which de Blasio referred in his statement.
"President Trump should know that climate change is a dagger aimed straight at the heart of New York City," he said.
The mayor knows that firsthand. In 2012, Superstorm Sandy inflicted $19 billion in damage—and revealed the city's vulnerability to climate change.
Sea levels in New York have risen more than foot since 1900, according to the state's Department of Environmental Conservation—twice the global rate. The state will be six degrees warmer by the 2050s, with 12 percent more precipitation, the report said. By 2100, the coastline is expected to be six feet higher than it is now, causing devastating flooding.
ExxonMobil spokesman Scott Silvestri told the Associated Press that the company has made good faith attempts to address climate change. He says lawsuits don't accomplish that goal. Shell's spokesman echoed that sentiment. The other companies did not immediately comment.
New York is not the first city to sue oil companies. Last year, San Francisco and Oakland sued Big Oil on similar grounds.