New York City Marathon Runner Tracker: How to Follow Competitor Online, See Progress Mile-By-Mile, Latest Updates on NYC Race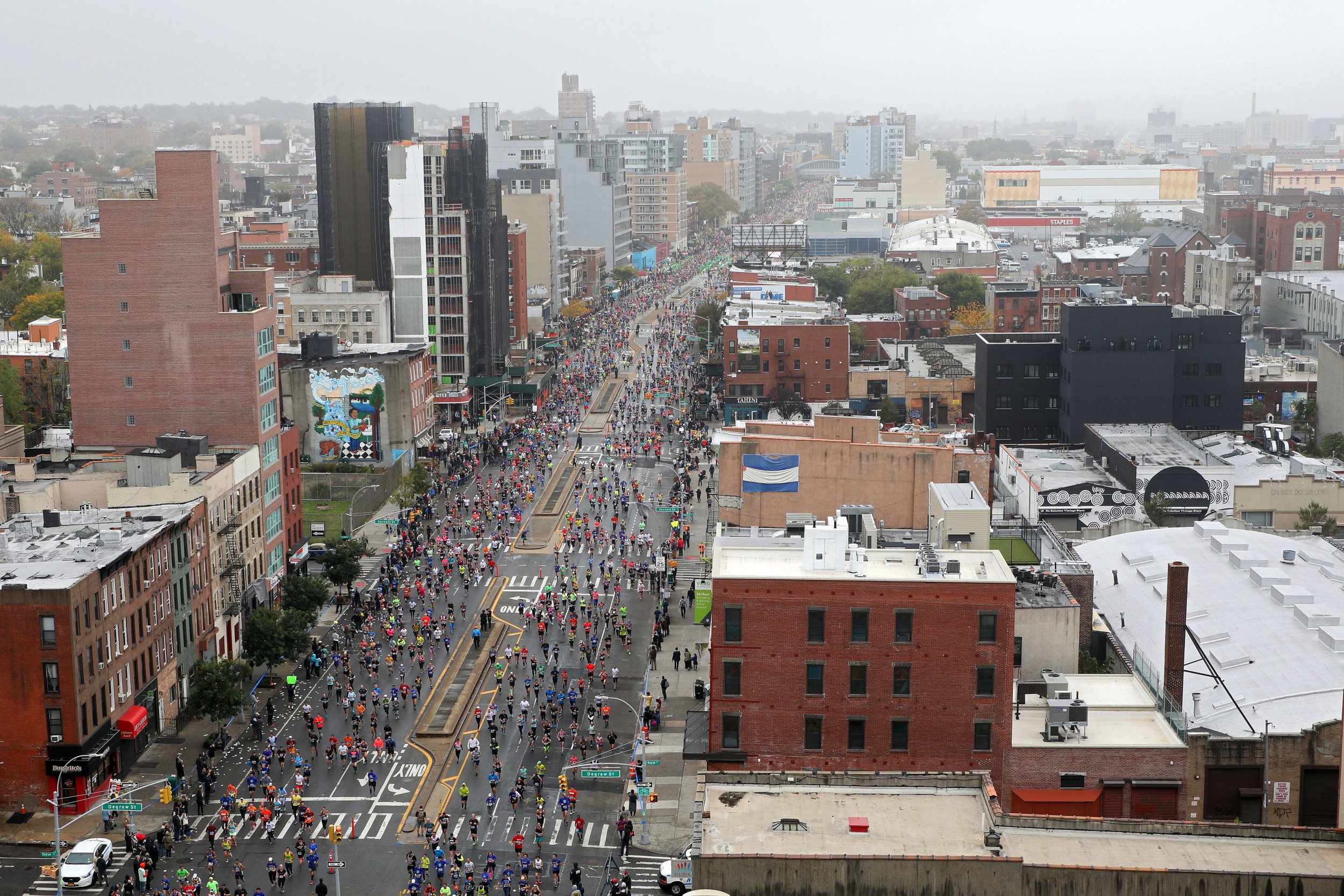 The New York City Marathon is scheduled for Sunday. And if you have a friend, family member, co-worker or favored celebrity who's participating, you may want to follow along as they attempt to complete 26.2 miles of running.
Luckily there's a handy app that can help you do just that. You can find the TCS New York City Marathon App here. You can get pretty detailed stats and info on how your runner is doing, with the app's page stating: "Each runner you follow will have his or her own page within the Tracking section, presenting you with a dashboard of live tracking stats."
If you're following along on a web browser, the live results and tracking page is here.
And if you're at home and want to take the scene in, ESPN2 will broadcast the race from 9 a.m. ET through 12:30 p.m ET. You can also stream it on WatchESPN.
It could be hard to pick the runner you're following out of the crowd on TV, however, considering the race is absolutely massive. As Runner's World noted the full field of runners in the 2018 marathon is expected to come in at around 50,000 people.
For many it'll be a once in a lifetime experience, considering it can prove especially difficult to land a spot in the marathon—you basically need to be an elite runner, or get lucky in a drawing, or run a ton of New York-area races, or raise a lot of money for charity.
If you're going to track a runner, it's probably best to know when they start. Here's a quick breakdown of the different start times for the 2018 marathon, which has a staggered start because of its size:
-8:30 a.m. - Professional wheelchair division
-8:52 a.m. - Achilles handcycle category and select athletes with disabilities
-8:55 a.m. - Foot Locker five-borough challenge
-9:20 a.m. - Professional women
-9:50 a.m. - Wave 1 (including professional men)
-10:15 a.m. - Wave 2
-10:40 a.m. - Wave 3
-11:00 a.m. - Wave 4