NYC Mayor Bill De Blasio Using Taxpayer Funds for Personal Gain, Critics Say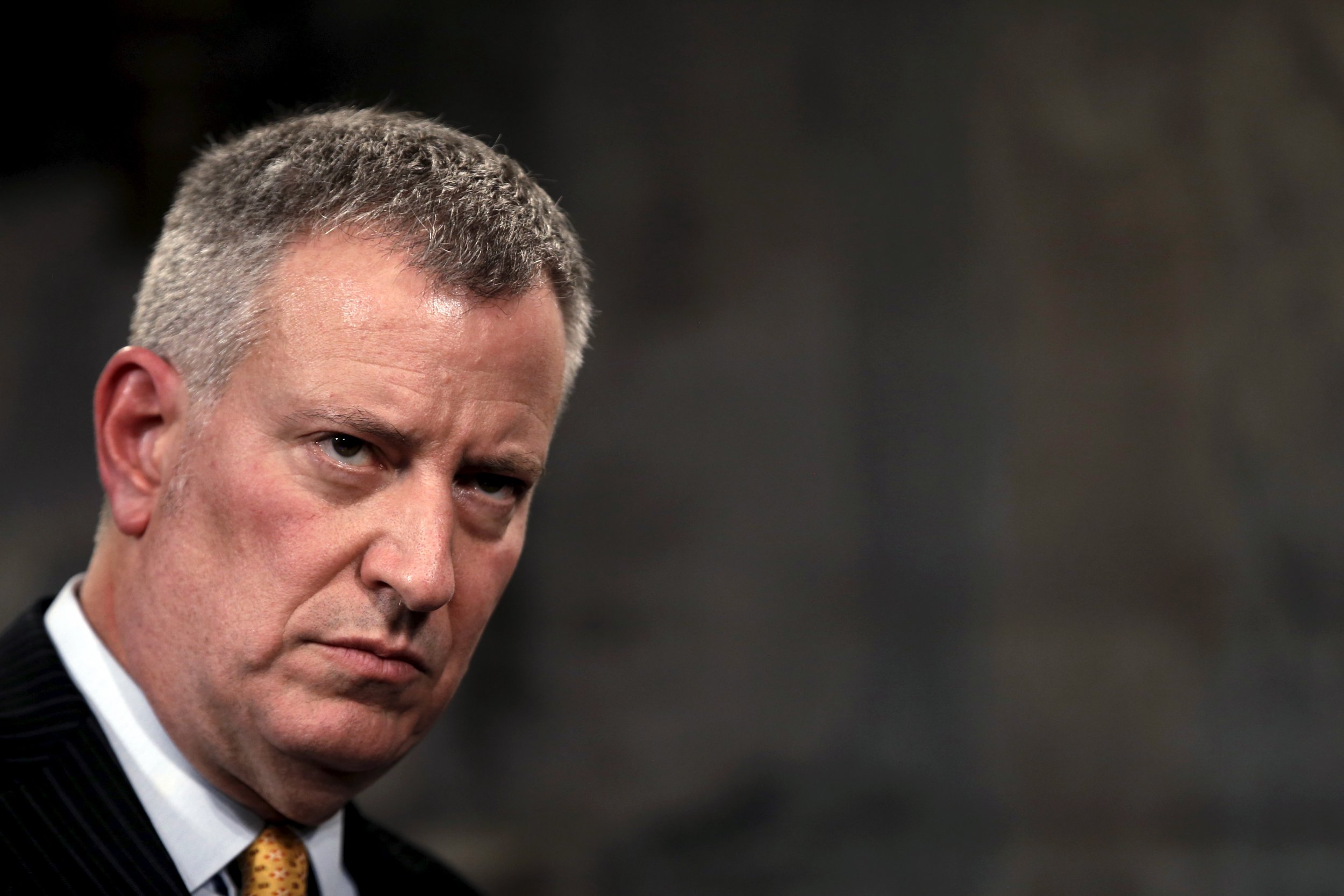 New Yorkers are not happy Mayor Bill de Blasio is pouring taxpayer dollars into promoting his personal agenda after he posted a slickly-produced video on Friday created by City Hall employees on how to talk to family members about President Donald Trump's proposed tax plan.
The two-and-a-half minute how-to — tweeted from the official mayor's office and mayoral accounts — features a back-and-forth between a young man and his grandfather, who listens in shock as his grandson fills him in on how the tax plan would hurt regular New Yorkers.
"Can you believe it? The lawmakers we elected are now going to be not helping us. They are going to be helping the one percent, and us new Yorkers are the ones who are going to be the ones paying for the slack that's not being paid by the rich," says the younger man as cheery music plays in the background. "It's not a tax cut, it's a tax scam."
The clip was made "in-house" by City Hall's creative communications team, a 15-person unit of city employees de Blasio drafted last year to make videos, tweets, and social media posts whose $75,000-plus salaries are paid by taxpayers, according to mayoral spokeswoman Freddi Goldstein. She claimed it didn't cost anything extra to make — besides paying the creative team, of course — and took less than a half-day.
Officials didn't hire any actors, and used a member of their team, who got his grandfather to participate for free, she said, adding that making the film was part of City Hall's responsibilities.
"The tax plan as it currently exists poses serious threats to New Yorkers, including almost a million people who will see their taxes go up," Goldstein told Newsweek. "It's our job to provide them with information and advocate on their behalf."
Opponents of the bill argue the plan will hit middle-income earners in states like New York and California the hardest by eliminating their state income and local property tax deductions (SALT) — a move that could take ambulances off the street, the video says.
But some residents were outraged the Mayor is devoting his resources — and money — to fighting the Republican bill and suggested he put them towards other projects such as improving public housing.
"So were public dollars put towards this? You took hard-working taxpayer's money to promote your political agenda? Nice. Didn't think maybe putting it towards NYCHA or something else would be a good idea?" tweeted Nathaniel Soule.
This isn't the first time de Blasio has drawn criticism for using taxpayer money to promote his personal interests — New Yorkers slammed the mayor in December 2016 after he released a video enlisting Broadway veterans to literally sing his praises.
De Blasio won re-election earlier this month in a landslide victory, and rumors have been swirling that he has national political aspirations as he travels around the country for engagements and fundraisers, although he told the hosts of MSNBC's Morning Joe after the win they were living in a "rich fantasyland" to think he would be a 2020 candidate. "I'll tell you this much — I'm ready to serve for the next four years as the mayor of New York City," he said.
And some say he wouldn't stand a chance even if he tried.
"If Bill DeBlasio got up at midnight, eliminated the toll on the Verrazano Narrows Bridge, personally fixed every single obstructed view seat at the @barclayscenter and became a @NYIslanders and a @Mets fan he still wouldn't get elected governor let alone President," tweeted Thomas Brice.