The Most Expensive Homes on the Market in New York City Right Now
With an average property price of reportedly $646,000, New York contains some of the most coveted and expensive luxury property in the world.
And despite recent years witnessing a slight cooling-off in sales of the Big Apple's ultra-luxe real estate, the top-end of the market remains a sight to behold.
Marissa Ghesquiere, senior vice president of sales at Sotheby's International Realty, told Newsweek: "Steeped in history, diversity and culture as a backdrop, New York City continues to set the pace for innovation on the world stage attracting the most prestigious and discerning residents from across the globe."
From townhouses to penthouses, Newsweek reveals some of the most expensive homes available to buy in New York City's real estate market.
2 Park Place, Pinnacle Penthouse, New York ($79,000,000)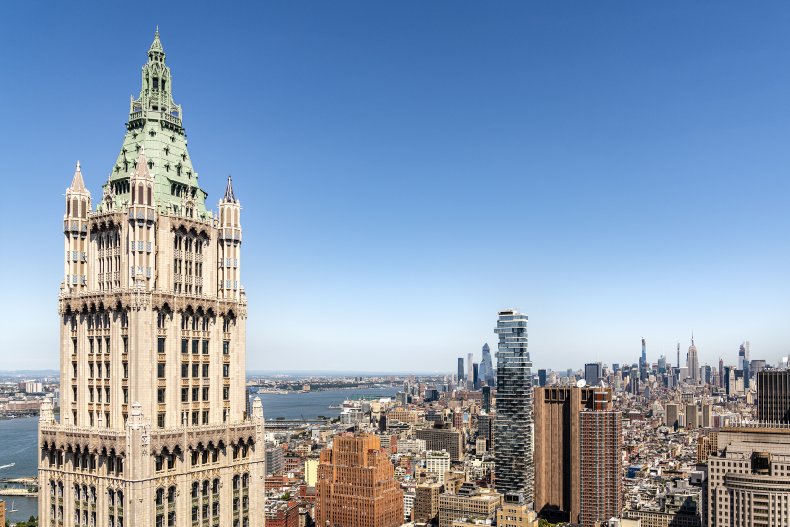 The Pinnacle Penthouse, perched atop the iconic Woolworth Building, ranks among New York's preeminent residential offerings.
Highlights include 125 windows, generous 24 ft ceilings and an in-residence private elevator to take you back home up the 727 ft (222 m) tall building that pierces the city's famous skyline.
This stately five-story home encompasses 9,680 ft² of interior space and a private 408 square foot observatory terrace.
1 Sutton Place South, New York ($45,000,000)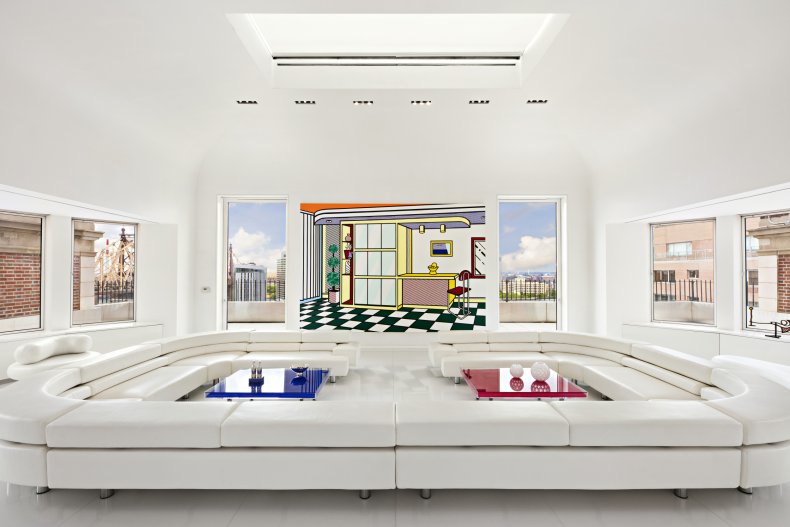 Perched at the pinnacle of one of Manhattan's iconic residential buildings, this supreme penthouse is a contemporary tour de force typifying the very best in New York living.
The 1927 limestone-clad building belies the modern style of the sprawling five-bedroom penthouse's interiors designed by Rosario Candela.
555 West End Avenue, New York ($42,000,000)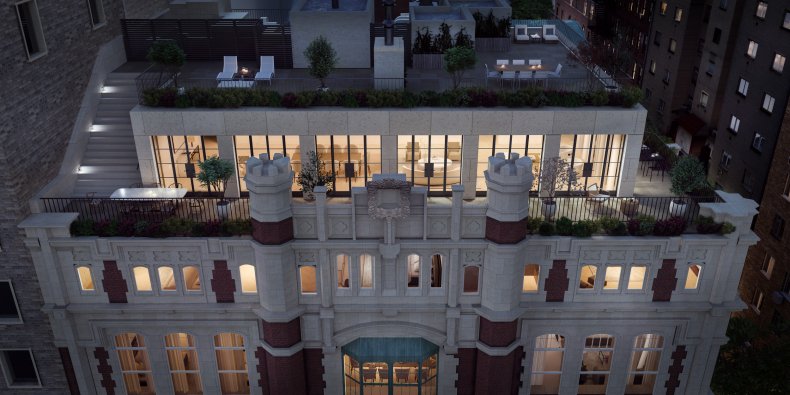 This stunning and exclusive New York home is the rare combination of solarium penthouse and terrace penthouse.
Spanning approximately 3,145 ft² of breathtaking outdoor space and more than 8,429 ft² on two full floors of indoor space, with no less than six sun-flooded en suite bedrooms.
1016 Fifth Avenue, New York ($37,000,000)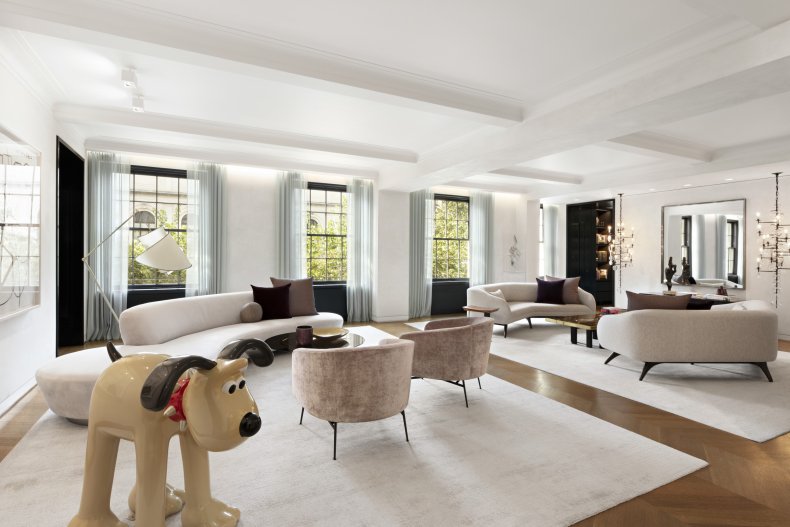 The stately pre-war building at the corner of Fifth Avenue and 83rd Street is one of New York's most prestigious addresses.
This stunning, spacious and modern seven-bedroom home comes with numerous amenities including a doorman, fitness center, library and a swimming pool.
25 Columbus Circle, New York ($35,000,000)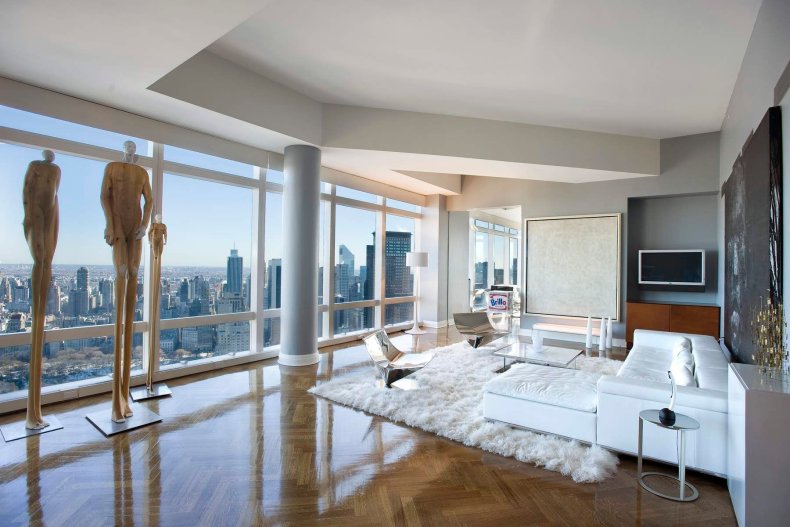 This sumptuous 75th-floor penthouse is perched vertiginously high above Central Park.
Owners of this six-bedroom home can enjoy unrivalled views of the Atlantic Ocean and the Statue of Liberty facing west over to the Hudson River.
56 Leonard Street, New York ($34,500,000)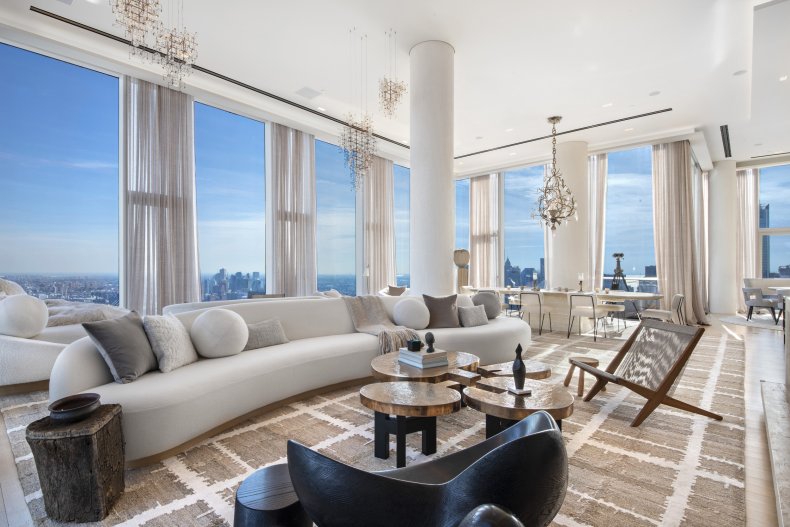 This spectacular, unique 58th-floor penthouse resides in the heart of Tribeca.
The 5,489 square foot glass-wrapped New York space boasts soaring 14ft ceilings, two terraces and panoramic views from river to river.
515 Park Avenue, New York ($33,000,000)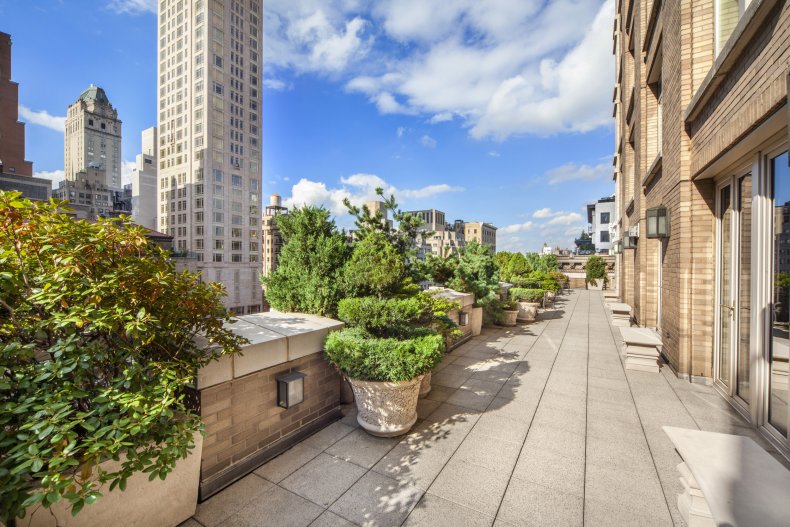 Described by Sotheby's Realty as a "mansion in the sky", the next owner of this home will enjoy 2,000 ft² of spectacular terraces overlooking Park Avenue and 6,000 ft² of exquisite interiors.
In addition to seven bedrooms, amenities include a doorman, fitness Center, home theater and wine cellar.
927 Fifth Avenue, 9th Floor, New York ($32,500,000)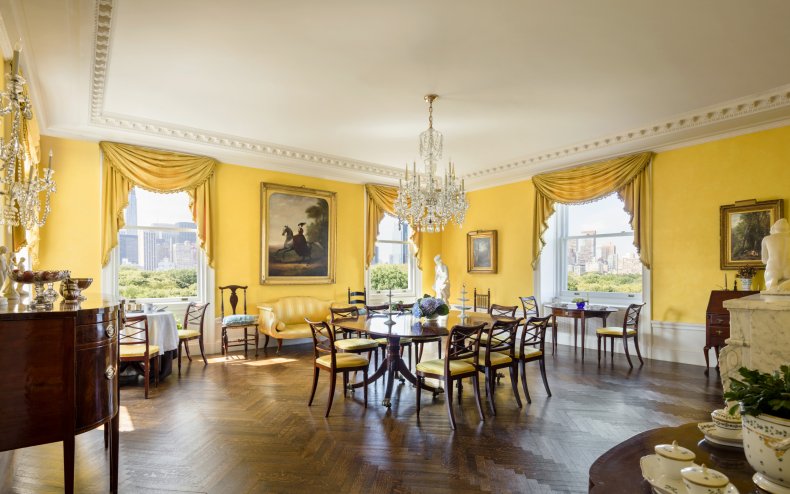 Light pervades every room of this high-floor, 5,740 square foot six-bedroom apartment.
This majestic 14 room apartment is a dazzling space based above the beautiful Conservatory Pond, overlooking charming views of tiny sailboats in spring and autumn.
106 Central Park South, New York ($32,500,000)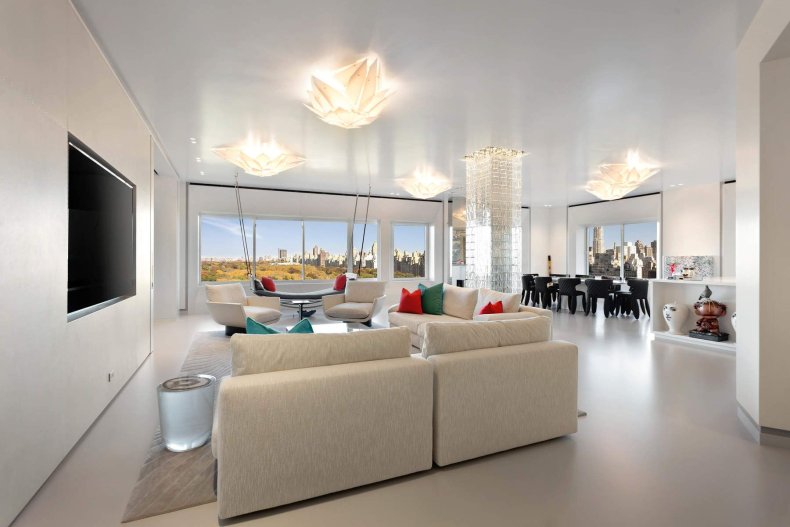 This stunning 5,450 square foot four-bedroom simplex looming high above Central Park is reportedly for sale for only the first time.
A total renovation includes refurbished flooring, all-new tilt and turn windows, floating and faceted walls with soundproofing, and integrated Roy Lichtenstein-inspired murals.
240 Park Avenue South, New York ($30,000,000)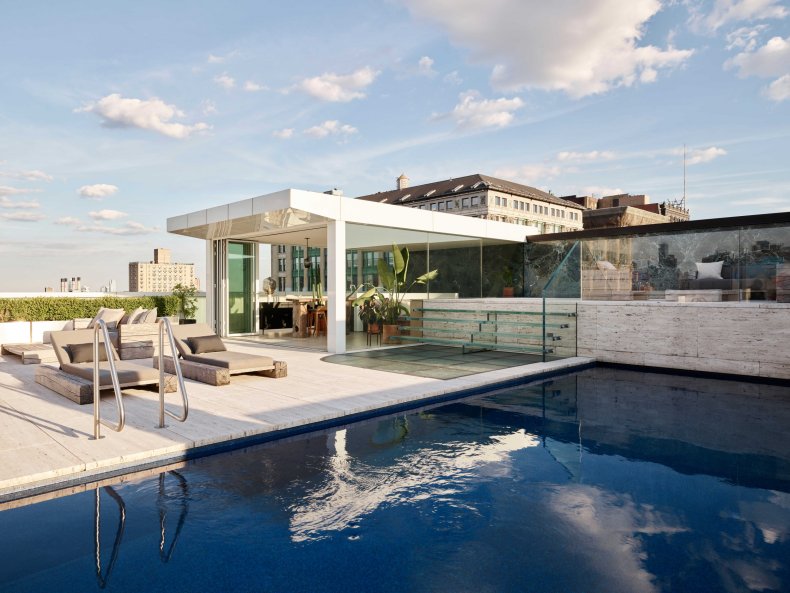 Sotheby's Realty bills this as "The most beautifully designed home in New York... and possibly the world."
This three-bedroom home features "bespoke craftsmanship" and encompasses the entire top floor and rooftop of the 240 Park Avenue South Condominium.