New York City Murder Rate Goes Flat Over Christmas With None Reported in Five Days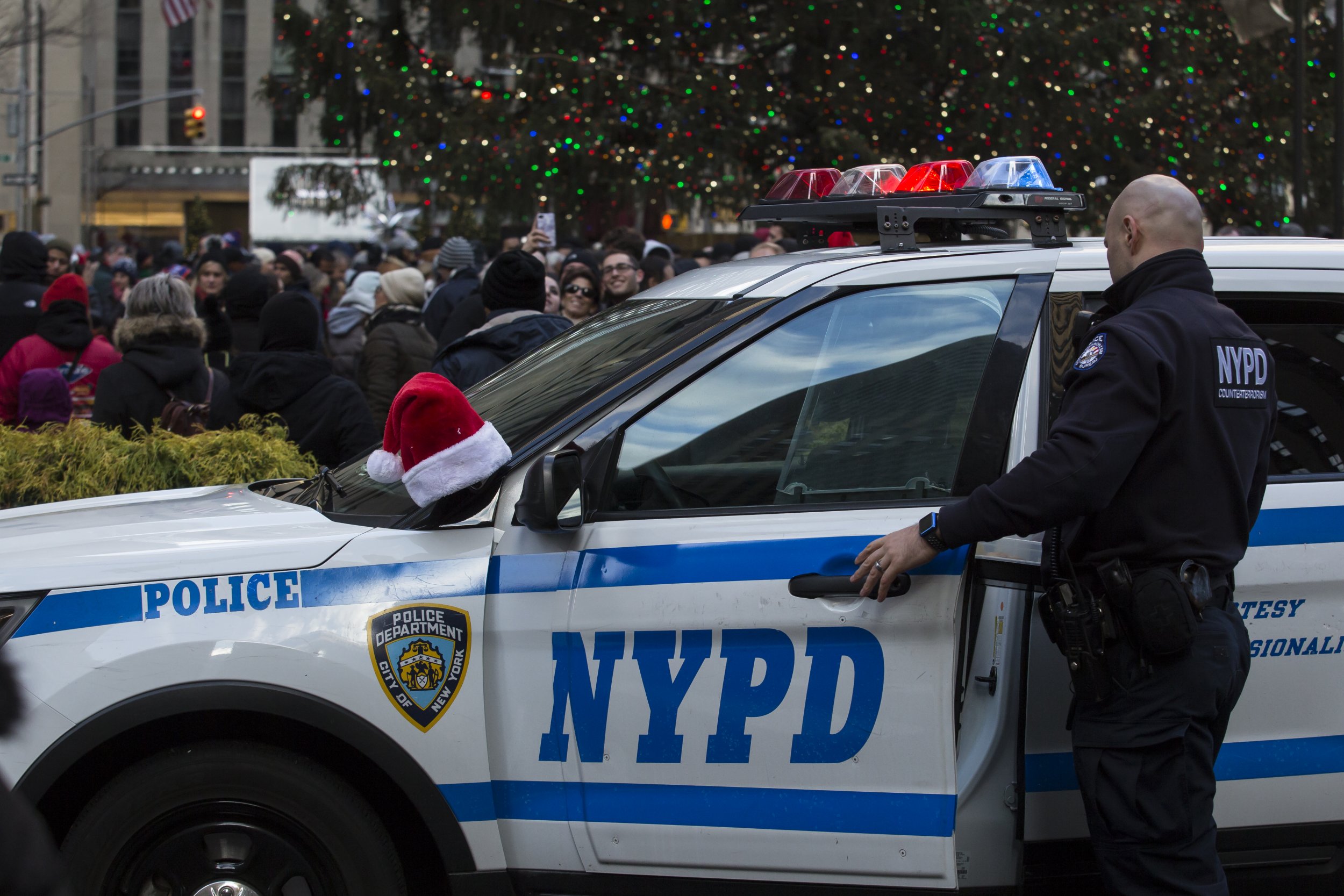 New York City has gone at least five straight days over the Christmas period without a murder, continuing a trend of major crimes falling in the city. The last murder to occur in the city of 8.5 million people took place at 12:55 a.m. on December 21 when 32-year-old Lewis Shamberger was shot in the Bronx area and later died in hospital.
The New York Daily News notes that the city synonymous with high crime rates looks set to once again record fewer than 300 murders in a calendar year. As of December 23, there have been 283 homicides in the city, compared to 286 this time last year. This is a dramatic decrease from the 2,245 murders which occurred in 1990 and 2,154 in 1991. More recently, the city recorded 515 murders in 2011.
Read more: Man sucker punches woman causing spine fracture in homophobic New York subway attack
Statistics show New York has seen a huge increase in the number of reported rapes. The 22.4 percent rise of sexual assault reporting has been attributed to the #MeToo movement, with has seen more women coming forward with allegations of abuse.
There has been a slight rise in grand larceny, with figures showing there were 42,670 reported cases of grand larceny in 2018, a 0.3 percent increase from 42,555 in 2017.
Overall, New York is on course to record less than 100,000 major crimes for another year. The New York Daily News reports there have been 93,747 major crimes so far this year, compared to 95,215 in 2017, a decrease of 1.5 percent.
In November, the NYPD noted the city was on course for what would become a new record-setting low of 97,000 total index crimes for the year. Last month, New York recorded its lowest November on record for index crimes, achieving a reduction of 402 crimes compared to November 2017.
"In our ongoing mission to further reduce crime and keep all New Yorkers safe, the NYPD's highly-effective, targeted approach toward the real drivers of violence and disorder continues to yield positive results," Police Commissioner James P. O'Neill said in a statement. "Increasingly, our efforts are supported by the full and willing partnership of our communities, which not only makes our city safer, it makes the people we serve feel safer."